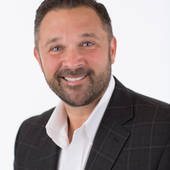 By David Dunlap, "Sound Advice. Dependable Service."
(eXp Realty - Little Rock)
Homes for Sale in the area! A view Inside the Market a Community insight School Ratings Growing up in Little Rock, AR has been pretty cool!  By that I mean to observe how our communities have grown and our economy has flourished from Downtown to West Little Rock.   Cherry Creek, a West Little Rock community is tucked back off Bowman Road.  Have you ever lived in a community that had a down home feel?  Well this is it!  Cherry Creek offers modest homes with moderate prices.  Oh and by the way...for the shopping and dinning enthusiast, you'll be right in the heart of it all!  For a personal tour of Cherry Creek and surrounding communities, contact us today!   If you or ANYONE you know that's looking to Buy, Sell, or Invest...ANYWHERE in the World, contact the David Dunlap team  today!  We...