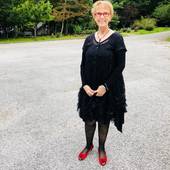 By Faith Marshall, "If it's on or near Beaver Lake, WE sell it!"
(LAKE COUNTRY REALTY)
How wonderful is this for Garfield, Arkansas? The school received word from the state this week their school ranks in the top 5% in Arkansas! Our community has worked and given to the elementary school for years. People retire here on the Beaver Lake and give of their time to the students.A big shout for the Garfield Staff, Students and all of the volunteers!THANK YOU!!!