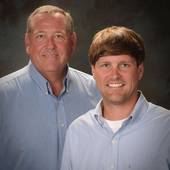 By Kelly Cummings and Ryan Cummings, Your Real Estate Consultants For Life!!!
(The Cummings Company)
What to Look for When Buying an Older Home Anyone who has visited Downtown & Midtown Mobile, AL knows how beautiful historic architecture can be. But, are these older homes good buys? Considering that most of a home's components deteriorate with age, you may be not only buying a vintage home, but vintage problems as well. Here's a quick look at some of the more common problems with older homes. Foundation It would seem that an old house has done all the settling it's going to do, right? Wrong! The rate at which the house settles diminishes over time, but it never completely stops – especially if the house has never been "piered." Piers are long steel shafts that are driven through the soil and into the bedrock below. This process takes the weight of the home off unstable soil, and the ...