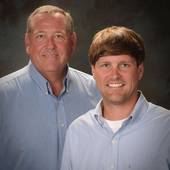 By Kelly Cummings and Ryan Cummings, Your Real Estate Consultants For Life!!!
(The Cummings Company)
What Counts as a Comp for Your Home?   From replacing a rusted out bathroom sink to laying laminate flooring, Americans are hooked on the DIY craze. Some things, however, are better left to professionals. Establishing your home's current market value before putting it on the selling block or pursuing a refinance is one of those things. To determine its value, appraisers and real estate agents will compare your home (the "subject property") to those that have recently sold in the area (known as "comps"). They will adjust the comps' prices up or down, according to how similar each home is to yours. Read on to learn how a home qualifies as a comp for yours. Status The market value of a home is, simply, what a knowledgeable and willing buyer will pay it. This figure is reflected in the sale...