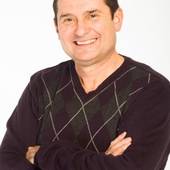 RM423455
Real Estate Agent
Cal Yoder
Homes For Sale in Lancaster PA - 717.413.0744
Lititz, PA

—

Keller Williams Elite

Keller Williams Realty Inc.
Your Lancaster Homes and Real Estate Professional, who will earn your trust through integrity and achieve results through action.
Get to know Cal Yoder
You are searching for a home for sale in Pennsylvania. The Cal Yoder - Living in PA Group is your Homes and Real Estate Professionals. Take some time to learn more about us.
The Living in PA Group prides itself in placing the needs of clients first. This means helping you plan, discover and maintain your dreams in selling and purchasing property. We will not place our earning a commission above representing your interests. Our fiduciary responsibility to you is our number one priority. 
Cal, as team leader began in the real estate business as an investor, buying his first investment property in 2001. He has purchased, renovated and managed numerous properties since that time. He then obtained his real estate license in 2007 and began a full time real estate sales career in 2008. However, Cal has a number of life experiences which make him more knowledgeable and possess skills beyond these years of experience. He is your Lancaster, PA homes and real estate professional.
The strengths Cal brings to a real estate transaction are leadership, superior communication skills, attention to detail, keen analytical acumen, patience and excellent negotiation techniques. These skills will help you achieve your goals with the least amount of stress. is your Lancaster, PA homes and real estate professional.
Living in Lancaster is a wonderful experience and by providing a personal touch is one of Cal's passions. He states, "I love living in Lancaster!" Lancaster has the best of both worlds. It has the possibility of a bucolic experience where you can enjoy the serenity and peacefulness of Lancaster County. However, you also can experience the wonders of the hustle and bustle of urban life in Lancaster City. It is a small city, but offers many amenities of city living. Cal wants to help you discover the Lancaster Living experience.
Our Area of Coverage
 We will provide excellent service.  Cal answers the phone 7 days a week. He does sleep at night, but is committed to being available to clients. If he does not answer, he will return calls promptly. Be prepared to have your expectations exceeded. Developing trust in a relationship is paramount to success. Knowing this, Cal commits himself to acting in a trustworthy manner by adhering to the highest ethical standards. Integrity, honesty and hard work will cement the client/realtor relationship in order to facilitate a successful real estate transaction. He will fulfill his fiduciary responsibilities to his clients with unrelentless effort. He is your Lancaster, PA homes and real estate professional. Expertise Specialities of Cal include listing properties and successfully selling them. He does this well through fantastic marketing and an exceptional ability to price a property correctly. He has a thorough knowledge of the marketplace because he produces market reports monthly. He represents first time home buyers very well because of his patience and communicaton skills. First time buyers rely upon his steady demeanor and tough resolve. Because of Cal's success in investment property he possesses the ability to assess real estate as an investment. This  includes rentals and flips in Lancaster City and Lititz, PA area. Cal owns several investment properties himself and understands the investor mentality. Your financial goals are paramount to Cal's service. He only considers a transaction successful if you have found a great investment property which meets your goals. Owning residential and commercial property is the best way to achieve financial independence. Selling Your Home and Real Estate in Lancaster, PA I will be your trusted advocate, keeping your needs and desires as my number one priority. I will market you home and real estate in Lancaster, PA tirelessly. As your homes and real estate professional in Lancaster, PA, I understand that buyers start their search online. Where do you want to find your home? Not in some glossy magazine, but online. 85% of marketing is pricing your home correctly. I will not lie to you regarding value. I want to get your home sold as quickly as possible and for the greatest price. This is accomplished by pricing it correctly from the beginning.
Cal Yoder's Blog Posts
Real Estate General Information
–

almost 7 years ago
Real Estate General Information
–

almost 7 years ago
Home Buying
–

almost 7 years ago
Home Buying
–

almost 7 years ago
Living in PA Real Estate Group - Value Proposition
Living in PA Real Estate Group is your homes for sale in Lancaster professionals.
Certifications
As a pastor for 22 years, Cal has developed superior communication skills. He prides himself in listening, clarifying expectations and regularly "touching base" with clients. These communication skills become especially apparent during difficult negotiations relating both to other real estate professionals and clients. His persistent and consistent follow up will help transactions actually close and leave clients feeling very satisfied.
The leadership skills developed in the 22 years as a pastor allows Cal the ability to lead first time homebuyers through the learning curve needed in making this most important purchase. His persistent patience allows persons to clarify expectations, describe goals, dream dreams and then move forward to achieve them. Working with Cal will enable you to be confident that your best interest will be served. His motto is, "Your needs are my first priority."
Family
Cal is married and has 3 adult children. The oldest 2 live in Lancaster City, PA in a house which was rehabilitated into a wonderful home which Tiffany, his oldest daughter owns. These 2, Tiffany and Tyler, are both employed by Sharp Shopper. Megan graduated from Ursinus College in Collegeville, PA in 2011.
Lorie is Cal's wife and business partner. She possesses great adminstrative talents and gifts. He manages the finances of the investment business and also works for Lancaster Mennonite Schools.
Cal and Lorie enjoy high school sports including soccer and field hockey. They also enjoy all Philadelphia sports teams.
A commitment to serving his clients as though they were each members of his family is what sets Cal apart from the average realtor.
Background
Cal was born in Iowa and grew up on a farm. He learned the value of hard work. His family and religious upbringing emphasized serving others and placing the needs of other before one's own. This service orientation is ingrained into everything he does and you will benefit from this value.
Cal graduated from Iowa Mennonite School and spent a year teaching Bible there in 1983-1984.
The Iowa Hawkeyes continue to draw Cal's allegiance and it creates for friendly banter with Nittany Lion fans.
Education
Yoder is a graduate of:
Eastern Mennonite University, Harrisonburg, VA
Eastern Mennonite Seminary, Harrisonburg, VA
Palmer Seminary, Philadelphia, PA
Cal values education and continues to improve his knowledge and skill set. This keeps him on the cutting edge of the real estate community and will help you meet and exceed your real estate goals. He recently achieved the Graduate Realtors Institute designation and has currently completed his courses to take the Pennsylvania Broker's Exam.
Values and Life Principles
Cal is a Christian and is guided by his faith. However, this embodies a deep respect for others views and religious beliefs. His values include:
Love of others - meaning your needs are placed over the need to accomplish a sale. Honesty - I will be upfront with the facts. Commitment to service. Hard work. Persistence in meeting your goals. Consistent Character.
This has caused him to choose Keller Williams Realty. He loves the philosophy and belief system which is:
Win-Win or no deal Integrity do the right thing Commitment in all things Communication seek first to understand Creativity ideas before results Customers always come first Teamwork together everyone achieves more Trust starts with honesty Success results through people My other blog: http://calyoderrealtor.blogspot.com/
Testimonials for Cal Yoder
Cal Yoder was fantastic! His integrity is beyond reproach. You can trust his instincts and his advice. He is great to work with. We also bought a home through him and his negotiation skills helped immensely.
We could hardly believe all the activity once we put our home on the market to sell. Some days we had several showings and we had a solid offer just three days after it listed! Cal, however, told us another offer was being prepared and advised us to ask for an extension on the first, which we did. We accepted the second offer and our home was sold just five days after it was listed!
We couldn't have asked for a smoother process and Cal was great from start to finish. He is a wonderful listener and very easy to work with. He may not appear as aggressive as other agents or brokers, but don't let that fool you. He is amazing.
Introducing a fresh new look for your Profile.
Click the 'Edit Profile' button below to enter 'Edit Mode' and continue the tour.