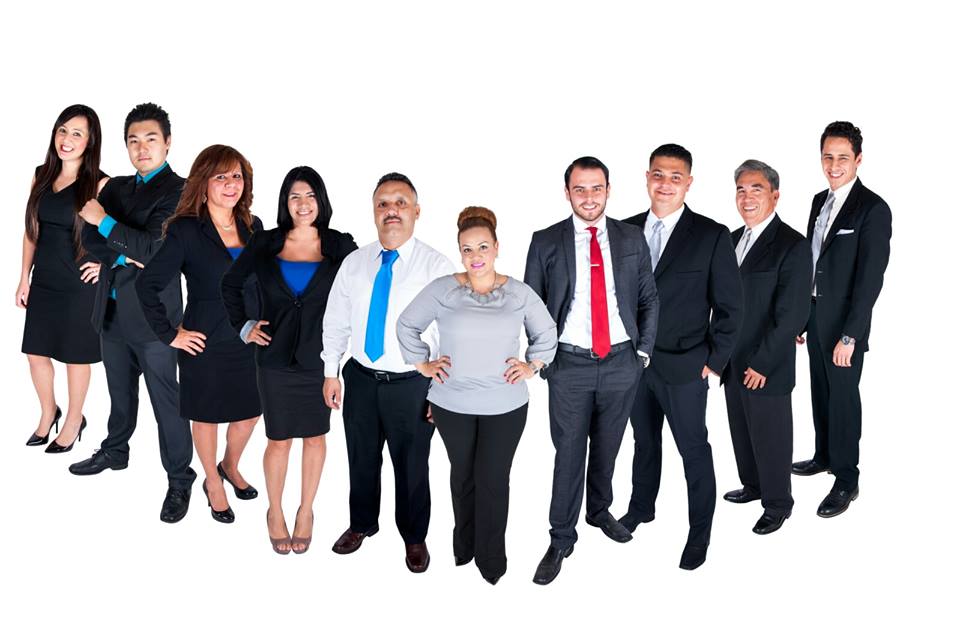 Get to Know Team Producers/ Yesica Gutierrez
We are a  Full time Real Estate Office with over 10+ years of experience we are dedicated, hard working and driven. Experienced in Standar Sales, First time Home buyers, short sales, Probate & Reo's negotiations representing both buyers and sellers. My team & I have the local market expertise and are ready to deliver the highest level of service. We are motivated by the opportunity to solve real estate problems, and create solutions that others cannot. I am backed by the # 1 independent Real Estate Company. We specialize in  Anaheim and surrrounding cities but my team  can help you pretty much anywhere in Orange County, Riverside and Los Angeles County.
If you are a First time homebuyer financing under the best posible terms in crucial. We will guide you through the process to help determine what loan program is best for you. Many down payments assistance programs are available to help you. We have helped thousands of homeowners reach their home ownsership goals. Let us do the same for you.
Set up your FREE Buyer Consultaion Today!
If you are a Seller, time is Money. We will design a specific marketing campain around the sale of your home. My team & I are mobil Agent and have aligned our selfs with the best Marketing team and have the tools to get your home SOLD and for TOP Dollar.  Schedule your FREE Seller Consultation today and let us show you what are technology can do for you. 
Become our client and Take advantage of our Buyer & Seller Protection Plan- Legal Guidance on your most Important transaction.
We believe: "Keeping all clients informed and well-guided during and after any transaction is the key focus  of our business."    
Certifications
 SFR Certified through PWR,(SHORT SALE)
Five Star certified for BPO &  REO A to Z 
Team Gutierrez Offers:
1. Establish Occupancy           
2. Coordination with Eviction Process
3. 24hr BPO Valuations            
4. Cash for keys Negotiations
5. Secure Property
6. Turn on & Off Utilities
7. Oversee Clean up & Repair Work
8. Monthly Market Overview with Market TrendsSM can help to locate the best values neighborhood-by-neighborhood
9. Trained REO Staff
10. Full Service Team with approved specialists
11. Aggressively market the property on Yahoo! Real Estate, REALTOR.com, Google Base, Leading Real Estate Companies of the World, Trulia.com, Zillow.com, Frontdoor.com, and Cyberhomes.com and many others. Including Local Advertising
12. Weekly property inspections.
SHORT SALE
*Strong Short Sale Negotiation Skills
Rodrigo Mendoza
08/21/2013
I was a first time buyer and did not know much about the process. Yesica was very helpful with explaining all of the steps on becoming a first time home buyer. She was always courteous and patient with me and my family. She showed me over a dozen homes and condos. At the time we where buying it was a very tough market with investors taking most of the depleted MLS inventory. Yesica with her great negotiation skills and hard work got my family a great home.
Carlos Ruiz
07/12/2013
Yesica was a pleasure to work with. She was quick and responsive to sharing information. She walk us through the entire process, and was very easy to work with. She was very helpful in showing us most of the homes if not all of the homes for sale. We were lucky to find and get a wonderful house to our liking. Thank you Yesica & Thank you Realty Executives Producers
Gabriel Stempinski
07/01/2013
My wife and I along with our new baby decided to relocate to Southern California in order to be closer to family. We contacted Yesica and told her that we were going to come down from Oregon for a 1 month House Hunting trip and that we didn't have much additional time beyond this one month to find our new home. Understanding that we were in a bit of a crunch for time she worked with her team to literally fill our schedule with home showings. Each day as we expressed what we liked and what we didn't like Yesica and her team would refine their search criteria and call their connections in the industry to help get us closer to finding the "Perfect" home. When we found that home we were faced with a few additional challenges negotiating an offer and Yesica did an excellent job getting us the very best possible terms. She went out of her way to not only act as our Agent but act as our on-site proxy since we were buying from out of state. She masterfully handled all the (seemingly endless) paperwork and was very clear and precise about exactly what each document meant. What was the most impressive was how she continued to work with us even after we closed on the house. Upon close she and her team cleaned the house, did a full walkthrough and arranged for a pool cleaner as well so the home was in good shape when we arrived from Oregon, if that wasn't enough when we arrived in the home we noticed a few problems including a fairly major plumbing issue and Yesica immediately jumped in to help us out with our home warranty company. No phone call has gone unanswered or unreturned. Every email is professional and prompt and I strongly feel that had we not partnered with Yesica in our home hunt we would not have found such a great deal in such a lovely neighborhood. My Wife's Cousin and Husband are about to go on the market for a new home and my Mother is looking for an investment property this year. I will be highly recommending they work with Yesica and would vouch for her to anybody who is on the market for a new home
Lam N.
12/26/2012
Yessica is an expert in this area, she help me buy a home in this area. I am extremely satisfy. She is quick and responsible , we close the escrow on time as purchase agreement signed
Joseph & Dinarah Sapien
12/12/2012
We were a first time home buyer with very little knowledge of the home buying process. Thanks to Yessica and her team we were able to purchase our home with ease. Her and her teams' knowledge, patience, understanding and great and quick communication helped our experience go smooth and effortlessly. So when you are looking for someone to listen to your needs and not just show you every single house that there is, contact Yessica and her team!
format_quote
Orange County Multi talented Office Helping Families build a Legacy through Real Estate Sales, Contact us today to show you how our Team can work for you!