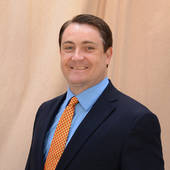 00330494
Real Estate Agent
Will Johnson
The Sell and Stage Team
RE/MAX International Inc.
With The Sell and Stage Team, you can sell your house faster and for more money with professional staging included from one of his talented interior decorators.
Get to know Will Johnson
Hello!  I'm Will Johnson, the head of the Sell and Stage Team at RE/MAX in Hendersonville, TN. I'd like to share a little history about myself so that we're not total strangers.
I'm the proud father of 3 wonderful kids who are the center of my life and bring me so much joy.  Strong Christian values define my ethics and I'm active with the youth at church.  
My professional career started with 9 years of distinguished active duty service in the Army, so I have a soft spot for military families and the unique challenges they face.  I then had a very successful career practicing anesthesia (tied with top GPA in my class) in the Nashville community focusing mainly in obstetrics (labor and delivery).  
So why would anyone leave a well-paying career in anesthesia to become a realtor?  I had to.  I felt a void.  You see there are only 3 things that sell a house.  Price.  Staging.  Marketing.  That's it.  If one of those things are not done well you have to make up for it in the other two.  What I saw is that realtors as a whole did a fair job at helping the homeowner determine what price to list their house.  Some even took it a step further and would do a decent job of marketing.  But who was taking care of the third piece of professional staging?  It's like trying to sit on a 3-legged barstool with one leg missing.  So I went out and searched for the best stagers in the Nashville area. 
Houses that are staged properly sell faster and sell for more money.  Everyone knows this.  So why doesn't everyone do it?  Because it costs money.  As a homeowner most people look at it as an expense rather than as an investment.  
What if a realtor thought that the customer was WORTH investing in?  What if a realtor included this third piece as part of his service at no additional cost to the homeowner? Wouldn't this separate him from the competition?  My Sell and Stage Team use only the very best REAL ESTATE photographers (not generic photographers or wedding photographers) so the marketing of your well-staged home looks as good on the Internet as it does in person.  We want your beautiful home and pictures to be seen by as many people as possible so we market on up to 900 different websites to get your home out there.  Not 5, not 10, but up to 900!  If it is on the web, we will get you there.
So what are we doing for homebuyers?  Typically a realtor may give you some sort of generic gift when you buy a house through them.  It could be a knife, a gift card, or something else that is just okay, but not something you would really get excited about.  So many sellers get their homes looking so good that they don't even want to leave.  Why not get their homes looking that good from the very beginning?  We at the Sell and Stage Team want to help you with that.  With EVERY home that is purchased through the Sell and Stage Team, the homeowner will receive a boutique voucher good for 8 HOURS with one of my interior decorators free of charge!  It's just our way of servicing you even after the sale is final.  Want to use them right away to choose paint colors or to ask them where to put your furniture?  Knock yourself out.  Want to wait 6 months until you get settled in and then have them go shopping with you to find the very best deals to decorate your home?  Go ahead.  The voucher is yours and has no expiration date.
We may do things a little differently by offering more than other realtors.  Other realtors have said it would eat into their profits too much to do all these things for their customers.  We look at it as part of our advertising budget.  When we take care you at the highest level in every stage of the buying and selling process you will tell others about not only your home, but your experience. When you have that first house warming party and your home has that interior decorator touch your friends will notice and ask you about it.
Our team of professionals is looking forward to helping you with your real estate needs.  Use my website at SellandStage.com as your one stop site for the very best in home search technology including listing alerts that will let you know as soon as a property that meets YOUR search criteria hits the market.  You deserve the very best.
Will Johnson's Blog Posts
Real Estate Industry
–

about 6 years ago
Real Estate Industry
–

over 4 years ago
Home Selling
–

over 6 years ago
Home Improvement
–

over 6 years ago
Introducing a fresh new look for your Profile.
Click the 'Edit Profile' button below to enter 'Edit Mode' and continue the tour.