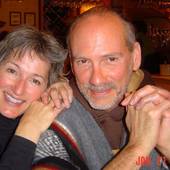 CO# 40018324
Real Estate Broker/Owner
John G. Johnston
An Exclusive Buyer's Agent ~ Westcliffe, CO
Westcliffe, CO

—

John G. Johnston & Associates, LLC
An Exclusive Buyer's Agent! You can't ask too many questions! Let's TALK
Get to know John G. Johnston
When you visit my website:  www.JohnGJohnston.com
CLICK Westcliffe MLS or Royal Gorge MLS to see all the listings in Custer or Fremont County.
Problem:  You're busy, too little time and buying real estate can be stressful.  Solution:  Let's TALK!
Pray as though no work would help and work as if no prayer would help.
 
John G. Johnston's Blog Posts
|
Just for Fun
–

about 6 hours ago
Just for Fun
–

about 23 hours ago
Just for Fun
–

2 days ago
Just for Fun
–

3 days ago
Just for Fun
–

10 months ago
Just for Fun
–

10 months ago
Just for Fun
–

10 months ago
Just for Fun
–

11 months ago
Certifications
Why would a REALTOR® in a small town like Westcliffe, Colorado choose to limit his scope by working exclusively with buyers?
John Johnston says it's because it lets him sleep at night.
When John entered real estate in 1999 he became a Transaction Broker – and was constantly concerned about what he should or should not reveal to buyers and sellers. Who was he supposed to be working for? In 2004 he solved the problem by becoming the only Exclusive Buyer's Agent in Custer and Fremont Counties.
Now he uses his knowledge of the area, his real estate expertise, his Internet savvy, and his considerable negotiating skills to assist and protect just one party to a transaction: the buyer.
And what has been the result? John's decision did far more than give him peace of mind. This undivided loyalty to his buyers has consistently kept him among the top 5 producers in the area.
John's favorite answer when asked how things are going is "It don't get no better" – and that's exactly how he feels about life in Westcliffe and his dual roles as REALTOR® and co-host at the Courtyard Country Inn – the Bed and Breakfast he and his wife Mo keep open year-round (with a little help from canine Ambassadors Charly and Cody, plus a few cats.)
As a REALTOR® John says he is fortunate in being able to work with clients who are enjoying life to the fullest, and he works hard to further that enjoyment by making their real estate purchases a pleasure. They agree that he does just that.
In fact, right after his past clients tell you about John's knowledge of Custer and Fremont Counties, his service and professionalism, the speed with which he responds to every request, and his ability to make the process hassle-free, they'll tell you about the fun they had in working with him.
It's no wonder that a significant portion of John's business comes from referrals and repeat buyers.
Before finding his true calling in real estate sales, John spent 13 years as arbitrator/mediator, honing the skills he now enjoys using to help buyers and sellers come to an agreement.
A true advocate for life in the mountains of Custer and Fremont Counties, John is involved with a variety of non-profit organizations and serves as an elected Trustee for the town of Westcliffe. He's also involved with Planning and Zoning and serves on several community development committees.
When not involved with clients or the community, he and his wife enjoy the great outdoors. You might find them running, hiking, motorcycling, or enjoying a round of golf.
But don't worry – John's office phone is always with him, and he'll always answer your call.
Skills
I have 13 years of experience negotiating and arbitrating prior to starting a real estate career.
Testimonials for John G. Johnston
You could search high and low and not find a better buyer's agent than John G. Johnston. He is honest, thorough, and understands real estate issues and law. He also truly knows the ins and outs of real estate in Custer and Fremont counties, and beyond. We are delighted to have used him as a buyer's agent, and glad to count him as a friend going forward.


David & Joyce Roberts

01/21/2014

John, We want to thank you for your excellent service and assistance through the sale of our beautiful mountain home. We appreciate all of your hard work and making the process so much easier, especially where we had to be out of town because of traveling with work. You always answered any questions we had and got back to us right away. Your professionalism and caring spirit is a gift to all who know you. We would love to give recommendations to any one who contacts us. Thank you again for everything! Blessings to you and Mo. Always, Joyce and David Roberts

During the past 6 months, I've made offers to purchase 3 homes. John Johnston was my buyer's agent for all 3 offers. We, John and I, decided, for sound reasons, to withdraw the first 2 offers. The final offer has resulted in the purchase of my new home in Silver Cliff, Colorado. It is perfect for me in size, quality and location. Throughout the entire 6 month saga, John kept his good humor, though I am not easy to work with, and provided sound guidance. I now live within a half mile walk of Annie, my partner of 23 years. John was her buyer's agent for her home, as well. A home seeker would be well advised to have a dedicated buyer's agent and you can't do better than John. Dave Wicks October 29th, 2013

Greg & Karen Shattuck

06/16/2013


Testimonial - Buying a home through John Johnston

In April of 2013 we purchased a home in the Westcliffe Area through John Johnston. John advertises and promotes himself as being a "Buyer's Agent" and, speaking from our experience in working with him, on the purchase of our home, he truly is just exactly that. During the entire process of the purchase (from making the initial offer through the closing) John represented us well and, kept our best interests in mine. John thought of and suggested things we had not thought of. John was always prompt in his replies to questions and concerns that surfaced during the purchasing process. As we were purchasing the home from some distance away (Florida) so, it was a great relief to have John on hand there, and for him to be able to check out items that came up along the way. FYI - John made several trips to the property, to check on things without being asked to do so. This was invaluable to us. We also, found John to "well connected" in the community and thus we were able to not only have some of our concerns answered but also, we were able (with John's recommendations of who to call) address some projects to be completed after the purchase of the home. We are completely happy and entirely satisfied with our experience of purchasing a home through John, and would not hesitate to do so again in the future. Greg & Karen Shattuck Clearwater, FL

Dr. Anne Dawid

02/19/2013

John Johnston just helped me buy my second home in 9 years, here in Westcliffe, Colorado. The first time, I chose him by chance, walking down Main Street and looking at his listings. Bought the cabin of my dreams, intended to be a second home. All experience with John's office beyond the call of duty in helpfulness. So, when I decided I needed a house in town, I immediately called John. He's been on point every minute, this time helping me buy the house-in-town of my more middle-aged dreams. Funny and smart and energetic. I recommend John to anyone who needs to find a place to fulfill long-held desires. Dr. Anne Dawid February 19, 2013

My wife and I just completed the purchase of some land near Westcliffe. Having John's services proved to be very worthwhile during this process. John is very knowledgeable about his job and helped to make this a relatively smooth and enjoyable experience for us. He is friendly and possesses excellent communication skills. We are quite pleased with the work that John did on our behalf. We would recommend John to anyone looking for a Buyer's Agent in this region of Colorado. Eric Johnson November 15,2012

Terry & Janice Grulke

10/25/2012

John has helped us purchase multiple properties. He has always been very helpful and prompt. His local knowledge of the real estate market and the various agents in the region have been a huge asset. We won't hesitate to work with John again in the future. Terry Grulke October 25, 2012

Dan & Nadine Petersen

10/25/2012

John has been my agent for 4 transactions. He is very knowledgeable about property in Custer and Fremont counties in Colorado. He is very good at matching his clients with properties that fit their desires and needs. John works hard for his clients. DPetersen October 25, 2012

Greg & Janet Smith

10/22/2012

John knows the Westcliffe market and is an astute student of human nature. He has helped us purchase both an amazing lot and a lovely home - in a place we probably wouldn't have considered without his suggestion. And we couldn't be happier with our choice. He represented our best interests and gave us solid recommendations at every step of each transaction, helping us get the best prices and terms. We also find him fun. He's the obvious choice when buying real estate in the Wet Valley and surrounding hills. Greg Smith October 22, 2012

John Johnston was recommended to my wife and me by David and Nancy North (David and I have been friends for over 60 years). They said he was terrific, and he was. John was clear, up-front, personable, accessible, funny, fun to do business with, an excellent source in his recommendations of other professionals involved in the process, and genuinely interested in my wife and me not only as clients but as future neighbors. We are so appreciative that he represented us in buying our 2nd home in Westcliffe, Colorado. And we look forward to a long friendship. SpencerL October 16, 2012
Introducing a fresh new look for your Profile.
Click the 'Edit Profile' button below to enter 'Edit Mode' and continue the tour.