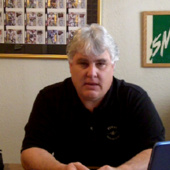 CSLB 1047535
Home Builder
Peter Westbrook
We Buy Houses As-Is, No Contingencies
Stockton, CA

—

Westbrook REI (We Buy Houses)
Westbrook REI Buys Houses in Stockton, Sacramento, Modesto, CA and Tulsa, OK. We buy houses in any condition and we pay cash. If you need to sell your house fast call and talk to Peter 209-481-7780.
Get to know Peter Westbrook
I can be best described as an fearless entrepreneur. I Love to build and grow things (such as businesses) and/or create lifestyle and living spaces, such as back yards, outdoor kitchens and Koi Ponds. Quality of life means living life to its fullest surrounded by plenty of friends and family.
I think I became a real estate investor so that I could creatively remake houses in the way that I perceived them to be lived in. I love what I do because I can help people and feel a sense of accomplishment in the process.
Over the past 32 years I been involved in 4 start up companies and 2 Company turnarounds. Success to me is measured in contributions, integrity and performance. And while success as a measurement against attrition is important, all things run their coourse in effectiveness and we need to look foreward to change.
While Real Estate in Stockton, Sacramento, Modesto Ca and Tulsa Ok, has not always been my passion, it is what I am passionate about today. I like to help other people to solve problems and continually look foreward to the future.
I involve myself and surround myself with positive "can do people" because I am a positive and a "can do" leader.
While I have maintained my independence by being self employed for much of my career, I have always said that my Boss has been my customers, employees, and family. My compass throughout my life has been my deep desire to do the "right thing". I love being challenged and told that I cannot accomplish something.
I think I appreciate the naysayers (outside my innercircle) because I like to achieve where others have failed or just given up. I need and want to be in the mix and while I may not start out as the most talented player on the team, what I am lacking in natural ability is made up for with a desire to learn, a commitment to practice and a tenacity to out work my competitors.
That said, I like and crave competition and while I don't appreciate winning as much as I hate to lose, I am a good sport and comfortable in my own skin even when I have been fed my lunch.
I believe that in life you get to reinvent yourself as often as is needed and that you get to define and say who you are until someone can prove you Wrong.
That shouldn't happen too often, but boy can that be a learning experience.
My name is Peter Westbrook and welcome to my Blog.
Peter Westbrook's Blog Posts
Real Estate Sales and Marketing
–

almost 3 years ago
Real Estate General Information
–

almost 3 years ago
Home Selling
–

almost 3 years ago
Real Estate Industry
–

over 2 years ago
We Buy Houses Stockton, Sacramento, Modesto CA
My name is Peter Westbrook and I am a local real estate investor and the owner of We Buy Houses Stockton, We Buy Houses Sacramento and Westbrook REI in Stockton, California. I am NOT a Real Estate Agent or Broker and for good reason. I purchase real estate and I am NOT going to ask you to pay a commission or a fee.…I pay CASH for houses and because I do, I can close on the day that I tell you. For those of you that already know me or have already called me you can attest that I answer my own phone and I return all phone calls. When you call me at 209-481-7780 you are calling me on the same number that my mother and my closest friends call me at.
Certifications
General Contractor State of California CSLB 1047535
Certified Foreclosure Specialist
Cash Home Buyer
Probate Specialist
Skills
With over 35 years of Business experience I am a critical problem solver, thinker and planner. I take the time to understand that the problems most people have with real estate are emotional and if we focus on solutions we can solve the most stressful situations quickly and easily. We Buy Houses in Stockton, Sacramento and Modesto and we pay cash. If you need to sell your house fast then call me at (209)481-7780.
Testimonials for Peter Westbrook
I saw a sign on a telephone pole and against my better judgement I called. The last thing I expected was a person answering the phone. I was surprised, Peter Westbrook answered the phone. I had a lot of questions and Peter had the right answers. My mother needed to get as much as possible out of the house and we had talked to several real estate agents and they all wanted to sell it cheap and wanted a 6% commission. They all told us unless we put thousands of dollars into it could not be sold for what we wanted. Not Peter. He made a fair cash offer and since then we have sold him another house. Peter and the title company handled everything. I couldn't be happier and I would recommend Peter Westbrook to anyone.

I needed to sell my Stockton House. I called a phone number I saw on a sign and talked to Peter Westbrook. The City of Stockton said that they were going to take away my vacant Stockton house, knock it down and send me the

bill to do it. I did everything that I could to try to make them happy. A neighbor offered to buy the house and then Peter offered me twice as much. He did everything he said he would do and I just had to go to the Title Company and sign the papers. He did all of the work and now the City of Stockton is his problem. Thank you Peter.

We inherited our parents house with one of our brothers living there . The property taxes had not been paid and it was in Tax default. We called Peter Westbrook and he found that the title was still in our parents name, so the Stockton House never went through probate. Peter also found that there was an old auto loan that had a lien on the

title and an old bankruptcy ruling to take care of that lien had never been filed with the courts. Peter handled everything including paying the back taxes, paying for the hiring a Probate Attorney and filing the probate and paying for and hiring a Bankruptcy Attorney to finalize the removal of the lien. He was patient, understanding and he took care of everything including evicting the tenants that were living in the house. We talked to real estate agents and other I buy house people. None of them had the answers for our situation. Without peter we would have lost everything. We got paid cash.

The City of Stockton was getting ready to tear down my old house. I was no longer able to maintain the Stockton House and after years of trying to keep up with code violations, needed repairs and vandalism, I finally called Peter

Westbrook. He came right out and told me what he could do. He contacted the city and county and even cleaned up the property before he bought it. He paid the back taxes for me and gave me an advance on the purchase of the house. Without his help I would have lost everything. I called real estate agents and other investors but no one wanted to help and no one offered to pay as much as Peter Westbrook. He completely remodeled the house and I smile every time I go by. Thank you Peter

"I had tried to sell my Mothers Stockton house for two years. Realtor's told me to tear it down. I didn't have the money for that and my Brother and his family were living there. Peter Westbrook made me a cash offer and closed escrow with my brother still in the house. Peter Westbrook is my savior. I don't have to worry about the house any more. If you have a Stockton house that has become a burden and you don't have the money to fix it to sell it, call Peter Westbrook."

We inherited my parents Stockton house with a mortgage. We decided to rent it out. The tenants destroyed the house. I didn't know what to do, I didn't have the money to fix it and the city had already issued code violations.. I called an "I Buy Houses Stockton Sign" on a telephone pole and Peter Westbrook answered. In 4 days he paid the bank and bought my house. We would have lost everything if it weren't for Peter Westbrook.
Introducing a fresh new look for your Profile.
Click the 'Edit Profile' button below to enter 'Edit Mode' and continue the tour.