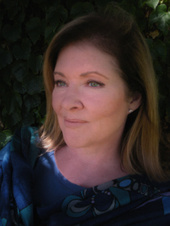 Home Stager
Page Remick
DesignOrganize.com
Albuquerque, NM

—

Design Organize
Design Organize does Home Staging, Redesign and Professional Organizing of residential or commercial spaces. We serve the greater Albuquerque area as well as New Mexico.
Get to know Page Remick
Many Services in One
Trained in Interior Design in Manhattan at the New York School of Interior Design and a graduate of the Interior Design Program of Virginia Commonwealth University in Richmond, Page is also a member of NAPO, the National Organization of Professional Organizers.

With past and current clients in Connecticut, North Carolina, Virginia, Alaska, Maine, Florida and New Mexico, her organizational skills were developed through years of working with clients who needed more than just a creative arrangement of furniture and accessories: they often needed to be rescued from an overabundance of possessions that had taken over their spaces.

It has been Page's experience that almost every home or office needs not only organization, but RE-arranging of furniture, pictures, lamps, artwork etc. to function optimally. That is why she offers Professional Organization as well as Interior Redesign services that RE-arrange and utilize what you already own. These skills allow her to also offer Staging for homes that will be for sale, as well as Senior Relocation Services for those who want to downsize into a retirement community or assisted living.

Not everyone has money to completely redo a home or office - and enjoying challenges, Page found that spaces could be made serene and functional by utilizing organizational skills in tandem with the RE-arrangement of existing furniture and accessories. The results are astounding, fresh, fun and very affordable.


DO it.

PAGE REMICK
Professional Organizer
Interior Designer
Interior Redesigner
Home Stager
Senior Relocation Specialist
Color, Decorative and Furniture Consultant
Space Planner

DO-Design and Organize 505-344-2697

Located in Albuquerque, New Mexico
I am pleased to offer my services to Greater Albuquerque, including North Valley, Rio Rancho, Taylor Ranch, Bernalillo, Las Lunas, Taos, Los Alamos, Belen, Silver City, Ruidoso and Santa Fe .
Certifications
Home Staging Home staging is about subtleties. A recent client staged their own home and were wondering why the house had not sold in over six months. The price had been dropped and many people had seen the home, but no one came through with a solid offer.They called me in and we went through each room of the house and made simple but profound changes. Yes, you can clear clutter and remove personal objects, but there are subtle shifts in furniture and accessory arrangement as well as correct hanging of art that can make or break a room/house.Following are the changes that were made in one day. The house went from old and frumpy looking to updated, fresh, younger and inviting. Whether you are a man or a woman, whether you are married or single, this house now appeals to the widest range of potential buyers.
Kitchen Before Although the cabinets are in pristine condition, this kitchen was cold and uninviting without color or texture. Kitchen After A vibrant oil painting, an intimate bistro table set for two and this kitchen is updated and welcoming to anyone.
All the small items were removed but we still kept character and color.
Family Room Before The furniture was beautiful, but there were too many items in this room. Moving and removing items made all the difference. Family Room After Spacious and striking, this room gets rave reviews. The look is updated, warm and inviting.
Family Room Before There were so many pieces at this end of the room that it was difficult to appreciate the fireplace. Now you can see it! ------>
Living Room Before This room had been 'decorated' by an older woman. You can't see all of the items, but they overpowered the room. Living Room After Less pillows, less of everything, this room still has character and warmth, but is so much calmer and larger looking.
Dining Room Before Old looking art, plants in every corner, an unexciting table scape and this room lacked luster and excitement. Dining Room After This room has been simplified and updated.This is one of the first rooms that you see when you enter and now it sparkles!
Office Before This room had great potential that was not being seen due to the treadmill and the excess of items. Office After Now this is just an office. You can see the room since it has been simplified and it looks spacious and comfortable.
A Room Too Crowded This guest bedroom was lined with furniture. It made the room appear small. We decided to change things... -----> A Room to Inspire Not only did we want to show that this room had plenty of space, we wanted to surprise people with another option.
Hall Bath Before We removed all the excess and flowered shower curtains that made the room seem dated and smaller. Hall Bath After Simpler, but with some striking accessories that update the room, it now seems calmer and more spacious.
Master Bedroom Before Every piece of furniture in this room was large. The dresser almost blocked the door. The room looked crowded and small. Master Bedroom After Simple and yet beautiful, this room now has space and more space! The colors are serene and sunny: a room for sweet dreams!
Staging (or real estate enhancement) does make a difference - but unless you are trained, you may not get it right. Why waste six months or more, when you can get your home professionally staged to sell quickly and for top dollar. Staging is an investment. A minimal amount of money spent on presenting your home to appeal to the greatest number of people can make you tens of thousands of dollars in return.
Why You Should Home Stage


No matter the reason for needing or wanting to move, it PAYS you to have your home staged. Home Staging (or House Fluffing as it is also called) is the art of creating an environment that the maximum number of potential buyers will fall in love with.

You may decide to get an edge on other agents and stage your listing yourself. Do you know what to do and why you are doing it? Are you trained in space planning, interior design, color and organization - or are your best skills in being a real estate agent?

YES, your home needs to be staged to sell fast and for as close to the original asking price as possible. Before you drop the listing price...

Consider that there may be 20-80 homes for sale in a 12 block radius of your house. How many have been staged? How many are cluttered, dirty, crowded and out of date looking? Imagine that YOUR house is the only one that has been staged to sell quickly and for top dollar. Now, that's unfair competition, isn't it?

What happens if you don't stage, or you stage your house and it doesn't sell for six or more months? Usually after the first month, the sales price will drop by $5-20K. After three months, the price may be dropped again, resulting in a $30-50K price reduction. After six months, your house is stale, and the selling price has now dropped by $50-70K. What else has happened? Your client is stuck with two mortgages, their kids are still not attending the better school that they want to attend, your clients are commuting across town to their new jobs, while they're trying to keep the house show-ready, paying extra insurance, taxes and upkeep, or having to still live with their ex! Your being unable to sell their home is not going to make you popular or get you referrals!

Here is a real-life example of a house for sale in Albuquerque. The house that I consulted on was in a nice, neat neighborhood. The homes on the street were all in the $150K range. The home that I walked through had not been staged and had been on the market for over six months. The original asking price was $149K but the price had been dropped to $70K. Yes, the home was now for sale for $70,000! I estimated that it would cost approximately $6K to stage the home and recommended that when that was done, the home could then be put back on the market as a new listing for $149K. Total cost to rent furniture, clean, paint, change out old faucets, replace bathtubs and cracked tile, arrange accessories, etc was only $6,000 - to net $70,000 in return.

Not all houses cost $6K to stage, but this house had not been updated for 30 years, was dirty, and had no furniture inside. No wonder no one was willing to pay the original asking price, much less even $70,000.

I free up your time to go out and get fresh listings. I make your homes sale-ready by doing all the prep work for you. I tell your clients what needs to be done, keeping you from being the 'bad guy'. Call me and I will consult with you about staging your listings to show well, sell quickly and for top dollar.


Introducing a fresh new look for your Profile.
Click the 'Edit Profile' button below to enter 'Edit Mode' and continue the tour.