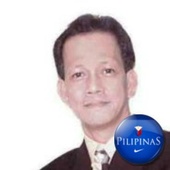 Real Estate Sales Representative
Antonio Rances
International, IT

—

Century Properties Group, Inc.
Century Properties has been developing, managing and marketing the most exceptional residential, corporate and leisure developments in the Philippines since 1983.
Get to know Antonio Rances


Century Properties has been developing, managing and marketing the most exceptional residential, corporate and leisure developments in the Philippines since 1983. In 1986, it went full-thrust in its quest for visionary real estate and later on developed such remarkable projects as the award-winning Essensa East Forbes in Fort Bonifacio, Medical Plaza Makati and Ortigas, Pacific Star Building and The Asian Hospital Medical Suites, which are among 40 major projects in its impressive portfolio. Today, Century Properties has quietly grown into one of the largest privately-owned full-service real estate firms in the Philippines, with over US $2 billion in total assets under management.

Century Properties has earned a solid reputation for developing reputable high-rise condominiums in the Philippines. In its 24 years of visionary real estate service, the company has dedicated itself to delivering only the most promising, innovative and award-winning projects in the industry.

Our company has won such accolades as the Consumers Choice Award for Real Estate, Global Excellence Award for Most Outstanding Philippine Real Estate Firm, The National Product Quality Excellence Award for Best Philippine Real Estate firm, and the Most Outstanding Housing Developer from the Philippine Business World Quality Awards.

With more than two decades of innovation, excellence and superior service, Century Properties aims to break new ground with such pioneering projects as The Gramercy Residences at Century City, the first Fully-furnished, Fully-serviced, Hyper-amenitized luxury condo in the Philippines; South of Market at The Fort, the countrys first fully-fitted and furnished residential high-rise; Grand Soho Makati in the heart of the Makati Golden Triangle, the only fully-fitted and furnished condo that offers residents three design options; Soho Central, the countrys first transportation-oriented residential development; the Canyon Ranch, the countrys first Wi-Fi integrated community; and the Casitas at Canyon Ranch, the first fully-fitted, furnished and serviced homes in Asia.

And while Century Properties strives for more FIRSTS, more visionary achievements, and more awards, we all have but one common goal: Service Excellence. After all, it is the satisfaction of the customers like you that always comes FIRST on our list.

Click here to visit the Century Properties website


Certifications
FREQUENTLY ASKED QUESTIONS The Azure Urban Resort Residences is a 9-building residential development of Century Properties, through a joint venture with the Columbian Motors Group of Companies, rising on a 6-hectare prime property on the SLEX (West Service Road) in Parañaque City and adjacent to SM Bicutan. Called an urban residential resort development, the project will feature resort-type amenities including a large-scale man-made beach with white sand, multiple water slides, and water cascades.Who is the developer of The Azure Urban Resort Residences? The Azure Urban Resort Residences is developed by Century Limitless, the newest brand category of Century Properties that that will develop and make available affordable yet chic and quality residential projects. Century Properties is a 24-year full-service real estate firm focused in real estate marketing, property management and real estate development. To date, Century Properties has built over 22 buildings (with over 4,200 units) and 665 homes and manages 45 buildings totaling 1.9 million sqm.What are the other projects of Century Properties?The company is behind many innovations in the real estate industry: The Gramercy Residences at Century City (the country's first Fully-furnished, Fully-serviced, Hyper-amenitized Luxury condo) The Knightsbridge Residences at Century City (that features The Pod Concept, Hypersized Amenities, breathtaking Lantern units, and a striking curvilinear architecture) The ultra-luxurious Essensa East Forbes (voted as Best Residential Building in the Philippines by Asiaweek magazine) South of Market (the country's first Fully-Fitted and Fully-Furnished condominium) Grand Soho Makati (the first Fully-Fitted and Fully-Furnished condominium with three interior design options) Soho Central, the country's first Transportation-oriented Development Canyon Ranch, the fastest-selling community in the South The Casitas at Canyon Ranch, the first Fully-Fitted, Fully-Furnished and Fully-Serviced homes in Asia; The Moderno at Canyon Ranch, the third phase of Canyon Ranch that carries the Moderno design philosophy and green living features Why did Century Properties get Piolo and Ruffa as endorsers? Century Properties sought personalities who can relate best to the values, the passion, and the aspirations of the Company and of the hardworking Filipino. Piolo Pascual, being an accomplished actor, recording artist and brand endorser, remains one of the most hardworking personalities in the industry today. Unknown to many, he is also a wise real estate investor. Ruffa on the other hand has her own string of endorsements, hosting stints, and film and TV projects. But at the end of the day, the style icon and philanthropist treats her family, especially her two daughters, as her most prized possessions. Her high regard for family is what endeared Century Properties to Ruffa Gutierrez. Who did the architectural design and masterplan of Azure? Broadway Malyan, an award-winning international practice of architects, urbanists and designers, worked closely with Century Properties to perfect the plan for Azure. The Broadway team is headed by Jason Pomeroy, who ensured that the ideals of place making, sustainability, functional aesthetics and the relaxing beach getaway theme are incorporated into the project.Which company will manage The Azure Urban Resort Residences? Azure will be placed under the experienced care of Century Properties Management Inc. (http://www.cpmi.com.ph/), the largest private property management firm in the country with an impressive portfolio of 45 residential, office and mixed-use buildings totaling 1.9 million sqm. This ensures residents that the value of their investments would only increase, and that their units will be well-maintained for many, many years. CPMI currently handles the property management of such illustrious buildings as the BPI Buendia Center (Makati), Asian Development Bank (Ortigas), Essensa East Fobes (Fort Bonifacio) and The Pacific Star Building (Makati). Where is the site of The Azure Urban Resort Residences? THE AZURE is located on SLEX (West Service Road) in Parañaque City, adjacent to SM Bicutan. It is also a short drive away to the Ninoy Aquino International Airport, to Makati, Alabang Town Center, Festival Mall, Magallanes Village, Ayala Alabang Village, Villamor Golf Club, the Asian Hospital in Alabang; and schools such as Southville International School, Southridge School and De La Salle Santiago Zobel School.Why should I choose Azure in Parañaque City for a residential location? The site of Azure is strategically located 8 minutes from Alabang, 8 minutes from Makati and 8 minutes from the airport. Within the immediate vicinity of Azure is a host of urban conveniences, from specialty stores and supermarkets, banks and commercial establishments, to salon services and health and wellness facilities. A short 15-minute drive will take you to more prominent establishments and places of interest: Alabang Town Center and Festival Mall, as well as top schools, country clubs, exclusive villages, churches and golf courses. The area is also home to offices of multinationals, such as Johnson and Johnson, Kraft, Hershey's and Dole. And since Azure is located right on the South Luzon Expressway, it offers a convenient access to popular resort and beach destinations in the south, such as Laguna, Quezon and Batangas. What is the inspiration behind Azure and its name? Azure is a blue cyan color, which exudes the project's 21st century theme of tropical living. And with such modern conveniences combined with resort-style amenities, the development was aptly called Azure Urban Resort Residences.Will the project espouse sustainable living? Every unit at the Azure rewards you with man-made beach or urban scape views that truly showcase the harmony of nature and modern living. The Azure espouses the eco-friendly sustainable residential experience with approximately 80% of the land area devoted to open space. The building is enveloped by nature above and below, from the gardens on the rooftops to the beach facility right outside the ground floor.What are the amenities and how would you describe them? A private sanctuary to recharge, revitalize and enjoy, Azure Urban Resort Residences offers a vacation experience with urban comforts. Surrounding the Azure's man-made beach is a host of resort-style amenities: Beach Volleyball area Open park Zen garden Grand Entrance Fountains Multiple playgrounds Lap pool with cascading waterfall Poolside bar Basketball court Multipurpose court Facilities in the modern clubhouse: Function rooms Movie/THX room Restaurant Children's play area Gymnasium Massage & Spa facilities Where are the amenities situated? The amenities will be spread out across the central portion of the development, which will comprise 80% of open space and 20% of residential buildings. What differentiates the project from other condos out there? Essentially, Azure means: A – Affordable. Azure is Luxury you can afford! It's the visionary excellence of yet another groundbreaking project from Century Properties, with unbelievably affordable prices and terms!Z – Zero worries. Your investment is in good hands with Century Properties, one of the country's longest-running property firms with over two decades of experience in real estate marketing, management and development. Century Properties has more than 60 buildings in its portfolio and a flawless track record of pioneering projects, all of which have been completed on schedule. And with the option of having a fully-furnished unit, moving in is absolutely worry free!U – Urban Location. With its unique location, Azure is only 8 minutes from Alabang, 8 minutes from the Airport, and soon only 8 minutes from the Makati CBD via the improved SLEX.R – Resort-oriented. Live in your own personal tropical paradise and enjoy resort-style amenities such as the modern clubhouse, children's waterslides, beach volleyball area, and a man-made beach with crystal blue waters, white sand, and more!E – Everyday Convenience. It's like living in a dream vacation every single day! Not only do you have the breathtaking beach and natural facilities just outside your door but with SM Bicutan located literally right next door, you've got an entire mall full of shopping delights and services for your family's everyday needs!What is the first residential building rising at Azure? The first building is called The Rio, as inspired by the laid-back summer atmosphere of the festive city of Rio de Janeiro in Brazil. Home to some of the world's most breathtaking beaches and the birthplace of Bossa Nova, the Rio at the Azure takes much inspiration from its Latin American namesake.What is the second residential building rising at Azure? The second building is called The Santorini, which celebrates the unsurpassed beauty of its Mediterranean namesake, evoking its sun-kissed charms and the unmatched privacy that truly embodies the perfect island getaway. How many floors and residential units will the Rio have? The Azure will have 19 floors and a total of 756 residential units. The number of units per floor may vary depending on the unit configurations that residents avail of, as several units may be combined to form 1 unit.What are the unit types at Azure? To echo the residents' most desired resort-style living, units at The Azure have been designed to suit their need for functional living space. Ample areas for living and dining room, bedroom, bathroom, kitchen and balconies have been created to complement the true urban dweller's easy breezy lifestyle. Units are available in 1-bedroom, 2-bedroom and 3-bedroom configurations. Some smaller units can be combined to form larger ones.The Rio 1 Bedroom Unit Area: 26.77 to 29.58 sqm (Applies to any inner unit, stand alone) 2 Bedroom Standard Two inner 1BR units combined Area: 53.84 to 59.16 sqm. (ie. Units 5 & 6 Rio-West / Units 17 & 18 Rio-East) 3 Bedroom Combined 3 Inner 1BR units combined Area: 80.31 to 88.74 sqm (ie. Units 3, 4 & 5 Rio-East / Units 4, 5 & 6 Rio-West) 2 Bedroom Corner Unit 2BR Unit with Corner Balcony Area: 33.15 to 36.72 sqm (ie. Units 1 & 2 Rio-East / Units 29 & 28 Rio-East) 2 Bedroom Suite 2BR Corner Unit + Inner Unit Area: 53.30 to 64.35 sqm (ie. Units 16 & 17 Rio East / Units 7 & 8 Rio West)The Santorini 1 Bedroom Unit Area: 29.14 to 29.51 sqm 2 Bedroom Premier Area:46.89 sqm 2 Bedroom Corner Unit Area: 64 sqm 2 Bedroom Suite Area: 42.04 to 43.06 sqm Are there interior design options in Azure like in other Century projects? The Azure offers Standard Bare Units and Fully-fitted units with two (2) contemporary interior designs to choose from: the stylish, modern, and clean Downtown Chic and the more classic-contemporary Asian Modern.What is your standard payment term? You will first need to pay a reservation fee of P50,000 which will be deducted from your downpayment. For units not facing the beach, it is 35% over 36 months, 65% payable upon turnover. This 65% is payable via cash or bank loan. For unit facing the Beach, it is 50% over 36 months, and 50% upon turnover. This 50% is payable via cash or a bank loan.Is there an option to get a Pag-IBIG loan to pay for an Azure unit? Century Properties is currently applying for a Pag-IBIG Fund accreditation in order to service the affordable housing market. What are the standard Inclusions and Options for each unit? Please see Azure Brochure or inquire from your Century Sales Officer. Yours sincerely,ANTONIO S.C. RANCESInternational marketing ConsultantCentury Group Asia 27th/F Pacific Star Bldg., Sen. Gil Puyat Ave.cor. Makati Ave., Makati City 1200 PhilippinesDirect Line: (632) 793-5586Fax Number: (632)-7935586Globe: +63-927-430-5892Azure: http://www.centurypropertiesphils.com/azure.html
Introducing a fresh new look for your Profile.
Click the 'Edit Profile' button below to enter 'Edit Mode' and continue the tour.