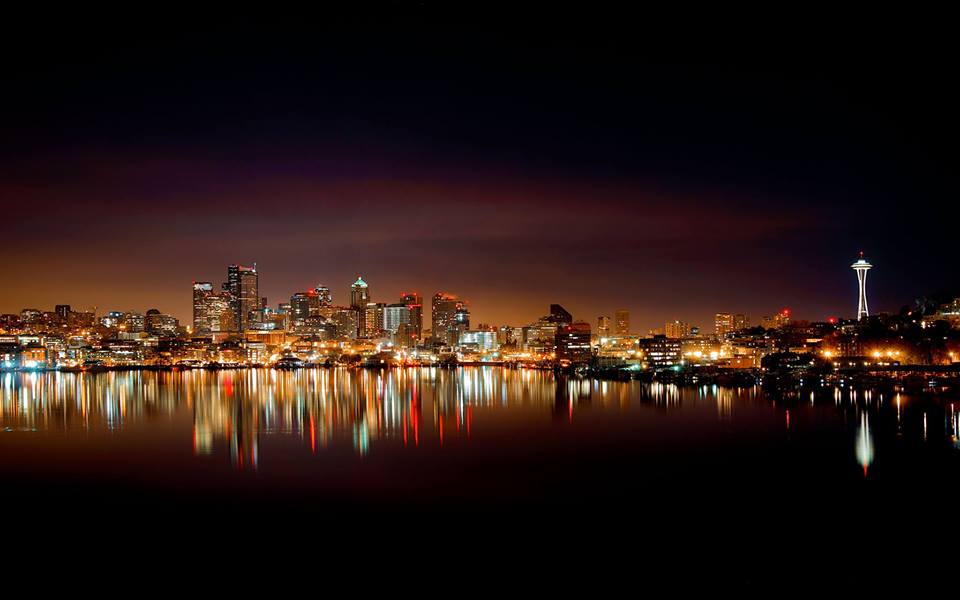 Get to Know Tonya Stevenson
Tonya Stevenson is a Pacific Northwest native and full time real estate professional who has been in the business since 2006 as a residential real estate broker. Tonya's area of specialty ranges from custom homes, to new construction, land development, vacant land, equestrian, luxury homes and more. Professionally, Tonya is characterized by honesty, integrity, and her hard working nature. She relishes helping both buyers & sellers protect, grow and develop some of the largest assets that they may ever acquire. She is persistent as she leads them through the steps to meet their real estate investment goals, and prioritizes respect in all interactions. Tonya is a people person, educator and knowledge seeker. She was honored & acknowledged as one the top 10% Realtors in Snohomish County 2010-2012 and is the founder of her own marketing business in PNW - recommended and endorsed by several local companies and small businesses in The Greater Seattle area.
Outside of work, Tonya supports her three boys, their love for basketball, their basketball league, non-profit organization and school teams. She also enjoys reading, cooking, helping her family on their Siberian husky farm, spending time outside in the great PNW, traveling, and visiting the luxury resort destinations and companies she has worked for which ignited her passion for residential real estate.
Please call for a free consultation, whether you are considering listing or buying.
I look forward to serving you!
Mobile: (425) 239-7715
Email:Tonya.Stevenson@SothebysRealty.com
Certifications
WA Real Estate Law
Business Management
Instructor
Awards
Top Realtor
Realtor of the Year
Top Rookie
Skills
Real Estate, Real Estate Transactions, Residential, Commercial Real Estate, Property Management, Real Estate Development - Residential and Commercial, Real Estate Marketing, Real Estate Listings, Sellers, Buyers, Real Estate Economics, Real Estate Financing, Real Estate Investing, New Construction, Vacant Land, First Time Home Buyers, Investors, Luxury Homes, Luxury Resorts, Consultative Selling, Field Training, Customer Support, Customer Service, Long Term Customer Relationships, Multi Site Operations, Marketing Strategies.
Connie Redden | Windermere
02/20/2017
It's always been a great working pleasure with Tonya. She is always professional, a real go getter and has some great systems in place to keep everyone organized. Plus she does all this with a friendly positive attitude. Can't wait to work with you again!
Peggy Bennett | Straight to the Heart Bellevue, WA
12/03/2016
I highly recommend Tonya. She is honest, full of integrity. She is capable and her clients are in sound hands. She is extremely knowledgeable and well trained/diversified and works well with high end customers. She is creative and works outside of the box when needed still protecting her clients but getting results that stick. I recommend her hands down to anyone looking for class! Thank you Tonya for all your hard work.
James Hagglund | NAF Kirkland, WA
08/03/2016
Tonya's experience in the industry puts her on top of my list when I have clients looking for a Real estate agent. Tonya is Driven and cares about her clients needs. Tonya is upfront, honest and dependable. I advise everyone to have a conversation with Tonya prior to making a decision on who to use for their Real estate needs.
B Voss | Financial Director Concord, CA
05/12/2013
I have had the pleasure of working with Tonya. She is a very hard working knowledgeable who is very concerned about and sure that her clients needs are taken care of. Tonya will always make sure you are informed on the status of your transaction. She will go above and beyond to make sure that you understand every step of the process.
R. Gerstmann | Seller Seattle, WA
06/01/2011
Tonya and her listing partner have been invaluable to me. Her marketing is modern, classy and well put together. She did a phenomenal job marketing our multiple plat listings and her and her partner did a remarkable job selling them. She was quick to update me on changing market conditions and creative in seeing where both parties could create a "win/win" contract. Top Qualities: Great Results, Expert, High Integrity
Kelly Marthaler | Seller and Buyer Bothell, WA
12/22/2010
Tonya is a great agent and I am proud of what she has done for us. Her work ethic is a very high standard and not comparable to many others. I have referred her time and time again to our clients as a selling agent and buying agent.
format_quote
Innovative. Creative. Fresh. Classy. The Very Best