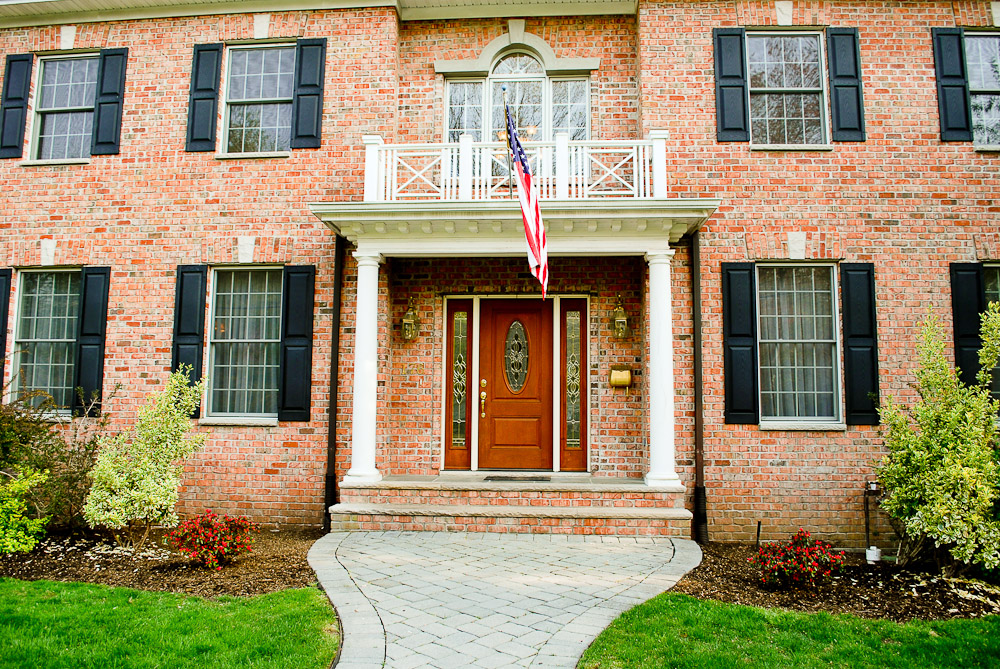 Get to Know Till Horkenbach
"My clients will have the advantage to work with me from start to finish and have ONE responsible real estate professional that they can trust. For my day-to-day operation my team support ensures a smooth transaction. I am striving to absolute customer satisfaction, developing long lasting relationships beyond the sale of purchase of the home, which produce repeat business - this is the key to my success."
Till Horkenbach has been an award winning multi-million dollar producer in the Bergen County area for many years and is a recipient of the NJAR® Circle of Excellence Sales Award® for 2011-2016. Till is consistently acknowledged as one of the area's leading REALTORS® (Top at KWVSR). He genuinely cares about the service he provides to his clients. His clients receive honest and reliable information about the condition of the local real estate market, which can mean the difference between success and failure. As bi-annual participant of the Jeffrey Otteau Spring and Fall Housing Workshop, Till is gaining constant knowledge about the economic changes that influence the housing market, making his knowledge valuable when planning to buy or sell real estate. With over 160 successful real estate transactions, Till accumulated valuable knowledge, especially from (160+) home inspections, that has been proven to be helpful to buyers and sellers alike.
Till was selected to serve on the Business Development Committee and the Grievance Committee at Realsource Association of REALTORS®. He is also an active member of the New Jersey Multiple Listing Service and the Garden State Multiple Listing Service, National Association of REALTORS ®, NJAR and Realsource Board of REALTORS®. Till is the designated Trainer on home valuation "How to Price Your Home" as well as a Trainer for "Ignite" - how to exceed client's expectations as a REALTOR®.
Prior to becoming a REALTOR®, Till created and sold a successful business in NYC proving his entrepreneurial leadership. A Hotelier by trade, Till served as Assistant General Manager at the Regency Hotel in NYC, flagship of the Loews Hotel Group where constant problem solving, follow-through and negotiation skills were required. Till takes personal ownership of his client's transactions and leads his clients through all phases of that transaction.
Visit http://www.myBergenHouse.com for more details.
Certifications
Professional Affiliations & Designations:
Certified Negotiation Expert®
Senior Real Estate Specialist®
e-PRO® - Certified Internet Marketing Specialist
Pricing Strategy Advisor® – Certified in the latest CMA techniques
Accredited Buyer's Representative®
Part Owner/Share Holder of Keller Williams Village Square Realty, Ridgewood
Keller Williams Village Square -Top Agent
Keller Williams 'Medallion Award' Winner 2012 - 2016 "Triple Gold"
NJAR® Circle of Excellence Sales Award ® 2011 - 2016
Five Star Real Estate Agent 2014 - 2017
Member of REALSOURCE Association of Realtors®
Member of REALSOURCE Grievance Review Panel
Member National & New Jersey Association of Realtors
Member of the Real Estate Buyer's Agent Council (REBAC)
Keller Williams Trainer for "Advanced C M A – Price the Home Right"
Keller Williams Trainer for "Ignite" – Increase Agent Productivity
Annual participant of "Spring and Fall Otteau Housing Market Workshop"
Member New Jersey AND Garden State Multiple Listing Services –NJMLS & GSMLS

Business Philosophy:
Leadership, integrity and honesty combined with a strong work ethic
Dedicated to providing the best possible professional service in the real estate industry
Accessibility and personal assistance in support of every sales effort
Leadership in sustaining market dominance and growth into new markets, technology integration
and new marketing strategies
Strong business, finance and negotiating skills
Strong leadership from pre-listing period, offer, to closing
Proven leadership skills in training and motivating sales staff
The highest sale price in the shortest amount of time with the least inconvenience to the seller is a direct result of a comprehensive strategy which includes all the marketing tools currently available. In combination with the largest national real estate organization, Keller Williams Realty, this Creative Power Marketing strategy will be put to work for the client. 
When clients list their homes with Till, they access a powerful network of real estate professionals, not only throughout Bergen County and the entire state of New Jersey, but also across the nation and around the world. 
However, in this complex market, even an enormous network relies on the knowledge and sensitivity of the individual who handle a complex marketing execution plan. 
Till has successfully put his Creative Power Marketing to the test. That is why most of the business is generated through referrals. Take advantage of his expertise as many clients have.
Call 201-310-1260
Awards
Professional Affiliations & Designations:
 Certified Negotiation Expert ®
 Senior Real Estate Specialist ®
 e-PRO® - Certified Internet Marketing Specialist
 Accredited Buyer's Representative ®
Pricing Strategy Advisor®
Find a list of all reviews here
11/07/2017
https://www.zillow.com/profile/thorkenbach1/#reviews
Joseph
09/17/2015
My wife and I met Till by chance as we were driving around Ridgewood seeing if that was a neighborhood we might consider to buy a home when we just happened to see a open house. We were quickly greeted by Till who was very polite and while he was juggling a lot of other potential buyers showed real interest in who we were and what our needs were. We quickly explained we were not even close to ready to buy, maybe a year or so away. In all honesty we didn't want to waste his time when he could attend to someone else. I would have thought he would have then not shown us much more interest, but he was still very attentive and made sure to get our contact information, wants, needs and budget. He also gave us info of where to see more listings and what other neighborhoods might fit our needs. We walked away thinking he was very nice, but not sure we'd ever have contact with him or even choose him as our realtor. A few days later my wife started getting emails from Till with home listings and created a personalized listing page for us. We kept looking at the page and planning for the year ahead to buy. Weeks and months later he was still keeping us informed of what was available, new and meeting our needs. He was never pushy and he never stopped working for us. Under Till's recommendation we decided to start visiting some listings much sooner than we expected and before we thought we were financially ready. We explained that we were not ready to buy and he may be wasting his time, but he insisted it was not a waste of his time to get us more informed. Till showed us around to many houses in Ridgewood, Wycoff, Midland Park, Waldwick and many other towns I forget. We'd find something on Trulia, Zillow or Realtor.com and he'd set everything up so we did not waste one moment of our time. One after the other, he had it all mapped out. He was patient and educated us on what to look for and look out for every step of the way. He never seemed like we were wasting his valuable time and was never anything but helpful, friendly and professional. This was our first home purchase and we were total novices and unprepared for all the minute details we needed to know. Till went above and beyond with walking us through every aspect of the negotiation, inspections, legal matters and final sale. Every call was answered or returned quickly, every email replied to with detail. Till is a true pro in every sense and a true pleasure to deal with. I think you would be hard pressed to find anyone who will work harder for you. You'd be doing yourself a disservice not to consider him as the number one candidate to be your realtor.
Al
09/08/2015
Highly likely to recommend 09/08/2015 - Al Bought a home in 2015 in Ridgewood, NJ. This was our second time buying a home, and Till did a fantastic job of helping us find our home that we will live in for years!! He listened to our must-haves, and in the end we ended up buying the best house we could possibly get. Thank you Till!!!
John
09/06/2015
Having used Till from our previous purchase, we knew when we wanted to sell our house and buy a new house that there was only one choice. Till exceeded all of our expectations with our last purchase and he did so again with this purchase. Till came with solid comps for our house and we priced where he said. He sold our house for more than we expected and more than market value. Our house was under contract within 10 days of listing after multiple bids. His staging and pictures were what drew everyone to our open house. With our house sold, we had trouble finding something in Bergen County in our price range with what we wanted. Till stuck with us over multiple weekends of showings until we finally found the house that we bought. WIth TIll's contacts of contractors and inspectors and lawyers everything was as smooth as possible. I have recommended Till to my parents (who used him to sell and buy) and several friends. After having contact with too many to count realtors, i can easily say that Till was the best. He is very dedicated to his job and it shows.
Alpesh
08/27/2015
Our first time home buying experience with Till Horkenbach was great! It was a pleasure working with him. A very responsive, knowledgeable, kind person, helping us with a lot of time and dedication to get the house that we were looking for and not a house to buy quick. He listens well and makes sure he understands what you're asking for so he doesn't waste your time. Once we found it, he guided us on every single details with the seller's Realtor to complete all paperwork, inspections and any requests to the sellers. I highly recommend Till to anyone who is looking for a quality Realtor. Thanks again for your help
Chris
04/09/2015
As a first-time home buyer, Till put my wife and me at ease with the process at every step of the way. During the search process, he provided us with very relevant listings that aligned with our interests and budget - in a very timely manner once they became available on the market. He was incredibly knowledgeable about Ridgewood and the surrounding towns and gave very good honest input and guidance that helped us better understand what neighborhood would be the best fit for us. During the purchase process, he carefully explained every step in the process and shared lots of very valuable knowledge about what to look for during the house inspection and shared some helpful tips on home maintenance which we are extremely grateful for as newbies to home ownership. He is someone who is very trustworthy, reliable and very responsive to our needs. We highly recommend Till.
Michelle
03/02/2015
Til was a great throughout the entire searching, negotiating and buying process. He was always available to tour houses (several times if needed) and made appropriate recommendations. Thank you!
Jesse
02/26/2015
I own two homes and have moved to various rentals more times that I am willing to admit. I can honestly state that Till is the best agent I have worked with in any capacity. His domain knowledge, patience and attention to detail are top notch and I highly recommend him to anyone, whether a novice like me or a seasoned investor.
Amruta
11/11/2014
This guy is awesome. We found him on Trulia and we are so glad that we decided to trust these online reviews. Till was very good with understanding what we wanted and what our budget and other constraints were. As first time home buyers, we had many variables including what type of house we wanted, which suburbs etc. We shortlisted 3 Bergen county suburbs and looked at many homes in all suburbs. He has tremendous amount of patience and did not frown or rush us in any way till we were ready to make offers. He has in depth knowledge about homes overall, including structural aspects to plumbing and electricity. whatever questions we had, he always had a good answer for them. He is very friendly, approachable and responsive. We had no email or text that didn't come back the same day. When our offer was accepted, we had some back and forth with the seller on inspection issues and reached a deadlock. Till went out of the way to get this sorted and smooth the episode into a successful closing. At the closing, he very thoughtfully brought us a gift for our new home and a gift for our newborn!! We were very pleasantly surprised. Till is a very good and caring realtor and I have already recommended him strongly to al my friends. Anyone who is looking for a good realtor should contact him without hesitation. You wont be sorry!
Gieri
10/21/2014
As first time home buyers moving to the US from overseas, our experience with Till Horkenbach from house hunting to our closing was seamless and professional. His attention to detail and clear explanation of the home buying process made us feel completely at ease. We were completely impressed with Tills' vast knowledge of the local residential real estate market. Furthermore, we felt treated like a personal friend or a member of his family throughout our search. We are forever grateful to Till for finding us the house of our dreams.
Gil.dorothy
10/08/2014
Till is the most professional and hardworking agent out there. I highly recommend him for selling or buying a house based on his great experience on both sides of the market. I used Till for buying a house and would use him over and over again. At first I worked with another agent from a different company but her service/ follow up wasn't as quick and was lacking a lot of support. As soon as I contacted Till, he came to our house the next day to meet in person and discuss our objectives and review towns in the area. Shortly after that, we were looking at many houses and he always was flexible about the timing which we really needed, having a toddler and another baby on the way. Till has great knowledge about houses, different towns, spots any negative and positives right away and always shares those in the best interest of his client. He has a great eye for "recommended improvements" and anything that can add value to a house. He was present along the whole process from beginning to the end. I never have seen or heard of another agent being so hands on and involved and that's what sets Till apart from other agents.
Massi Voto
10/08/0014
Very professional, very knowledgeable, always on top of things and on time. Nothing to worry if you work with him, he will answer and resolve all your concerns, Highly recommended.
Inna.novak11
09/04/0014
It was a pleasure working with Till. He is highly professional, knowledgeable, and responsible. As we searched for a house he evaluated properties critically and honestly. He also explained every step of the home buying process (pointed out differences between NY and NJ) and kept us on pace. He quickly understood what we are looking for in a home and often provided valuable suggestions and advice. He is meticulous, detail oriented, and has a keen understanding of current real estate market. His negotiating skills helped us buy a beautiful home for an excellent price. In addition, he offered valuable advice and took gorgeous pictures of our old house, helping us rent it. He was superb and we would recommend him highly to anyone including family and friends.
Fred
09/02/0014
Purchasing our home was a very difficult process. That being said, we're not sure if we could have done it without Till. No matter the time of day, Till was always quick to respond to our questions. He was also very helpful throughout the negotiation and contracting process. Would highly recommend him to anyone.
Brandonsaid
09/01/0014
Although purchasing a home is an exciting process, it tends to become a little stressful especially for first time buyers. Till was extremely helpful throughout the process. Most importantly, I always felt like he was on our team and looking out for our best interests. When there are multiple lawyers, brokers, inspectors etc., you just need someone you can trust throughout the whole process. Till was this guy for us and would HIGHLY recommend him.
Jungkhun
04/14/0014
Till was very responsive even in the late night or weekend and he had good local knowledge and buying process.
Banyasmd
01/22/0014
Till is accomodating and professional and very helpful. He is easy to talk to and a gentleman. We highly recommend him.
Cindy Rhee
11/21/0013
Till helped us through the transition of selling our home and buying another. It was a very pleasant experience, without unnecessary stress and no surprises. Before our house went on the market Till helped us with the preparation. He gave us good advice on how to invest a little to make the house "shine". Once the house was on the market, it really stood out. It shows that Till heavily invests into his business ... great pictures, top quality brochures, great on-line presentation... better than most others. In the end, he negotiated the best price for us on both homes. I would highly recommend him to anyone thinking of selling and buying.
format_quote
Specializing in residential real estate in Bergen and Passaic County