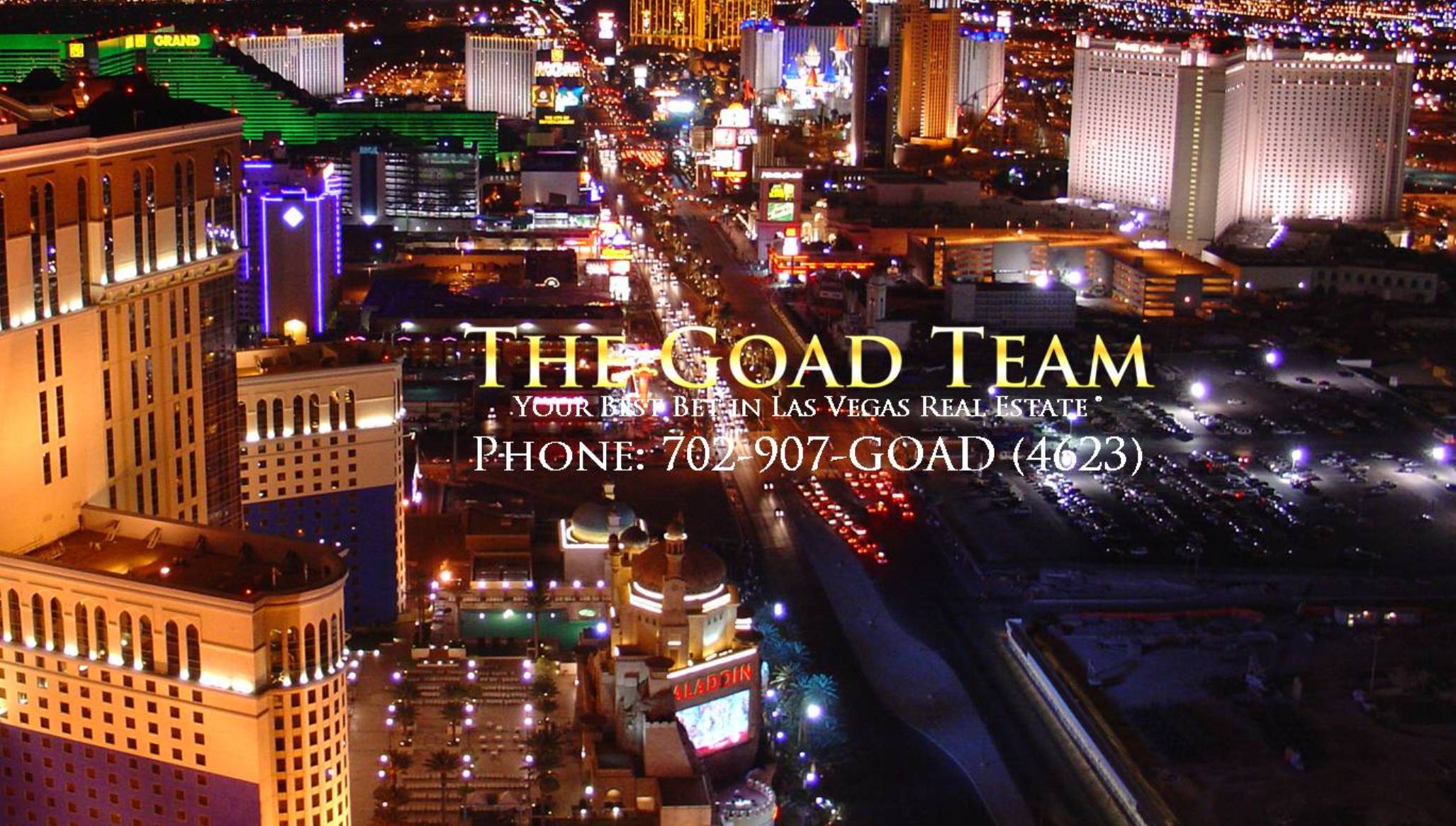 Get to Know The Goad Team
With over 30 years of combined real estate experience, The Goad Team is a Family of Realtors committed to the highest level of customer services imaginable. Each and every client, regardless of whether you are looking to buy or sell your first home or purchasing a multi-million dollar dream home, will receive the superb level of service they deserve as an individual with specific goals in the real estate arena. All of the members of The Goad Team are Full Time Real Estate Professionals who's only job is to assist you in all of your Real Estate endeavors.
The Goad Team's members each specialize in a specific area of Real Estate whether it be: Residential, Commercial or Land.  So give us a call in Idaho @ 208-506-9004 or Nevada @ 702-907-4623 or visit our website at http://www.TheGoadTeam.com and we will be happy to assist you with all of your real estate needs.
Talking House - The Goad Team
The Goad Team utilized the latest technologies to ensure that your house sells quickly and for top dollar. Give us a call today at (336) 609-2200 or visit us on the web at http://www.TheGoadTeam.com
Certifications
John Goad, Jr. - Listing Agent/Commercial Agent Office
Specializes in working with Sellers, Short Sales - Residential and Commercial Properties.
Licensed Realtor since 2000 First Short Sale Completed in 2001 90% Success Rate at Closing Short Sales (Overall Team Statistic) GRI (Graduate Realtor Institute) e-Pro (Certified Internet Professional) 2003-2008 Century 21 Centurion Award Winner 2000-2009 Multi-Million Dollar Producer Designated Fine Homes and Estates Agent Designated Mature Moves Specialist Commercial Agent
Sol Rashidi
09/29/2010
" Working with the Goad team has been an absolute pleasure. They are professional, responsive, patient, and great to work with. I've worked with a lot of real estate agents in the past 10 years and none have given me the attention and service that The Goad Team has given me. I highly recommend working with this team...they are the best in the market!"
The Indurante's.
09/01/2010
Dear John, This is now our third real estate transaction with you, and as usual everything was handled with the utmost in professionalism & honesty, thank you for everything.
Bill and Jackie.
05/20/2009
Dear John, As you know, we've had a lot of experience selling houses. You are the fourth realtor we've worked with. Although the others did their jobs, you went the extra mile. Your service was outstanding, your care was very evident, and your extra help much appreciated. Please enjoy this small token of our appreciation. We will always appreciate the work you did for us.
John Peterson
04/23/2008
Dear Goad Team, Thanks for everything. After having my home listed with discount agent for 6 months (with very few people even looking at my home) I thought I was going to have look to other options rather than sell it, as I was not ready to let someone "steal" my home. I received your mailer that said you had sold a home just like mine for $5,000.00 more that I was asking for mine. I figured I would give you a shot. Within a week I had more people come to view my home than the entire 6 months I had my home listed with my previous agent, and within 3 weeks you had my home sold for my price. I guess the old saying is right "you get what you pay for." Thanks again for all your hard work and all the advertising of my home.
Mark & Susanne Scheppmann, State Farm Insurance - Mark L. Scheppmann, Agent
08/31/2007
John Goad and the entire Goad Team, What can we say but "Wow" What a great job you and your team did to help my wife and I not only sell our current home but also to help us find and purchase a resale home here during a difficult time given the current real-estate market conditions. You and your team went out of your way in every respect to make the process as seamless as possible with great results. Your dedication to detail not only helped us get a very fair price for our home you listed, that same effort and willingness to go the extra mile help us also locate and purchase a resale home as well. Thanks again for all the hard work. Thanks again for the outstanding results of your efforts.
Paula Tihista
01/10/2007
John, Thank you so very much for your efforts on my behalf, your the greatest. I'm sorry I don't have another property for you to sell!
Bill Spoljaric, Dir. of Operations - Landmark Onsite
06/30/2004
John and the Goad Team, I wanted to thank you all again for your assistance and expertise in selling my home. When I needed to sell I wanted a Realtor that was technically strong and knew the market. What I found with you and the Goad Team went far above and beyond! Not only did you do a fantastic job of showcasing and marketing my home for sale your attention to detail gave me the advantage of how to make my house more appealing to buyers. The fact that the buyer told me my home looked better then any model home he had toured is proof of that. I only wish the Goad Team had an office in Oregon where I live now!
Kimberly and Norman Rogers
05/01/2003
Dear John, My spouse and I are writing to let you know that we couldn't be more pleased with you in every way. From start to finish you did everything right. All of your advise was helpful and your confident prediction of a rapid sale was accurate. Your self-confidence and years of experience made us trust you and helped calm our anxieties. We appreciated all the advertising you did and the beautiful photographs you posted on your website. In fact, we were so impressed, that had we not been the owners of this home, we would have considered buying it ourselves! I am happy that we hired you to be our Real Estate Agent. I doubt there is anyone better. You came highly recommended by a friend of ours and I recommend you, too. Thank you for everything, including being such a gentleman.
format_quote
* Over 17 Years of Combined Short Sale Experiece. * The Goad Team Maintains an Average Short Sale Closing Rate of 90% * Hundreds of Successful Short Sale Closings