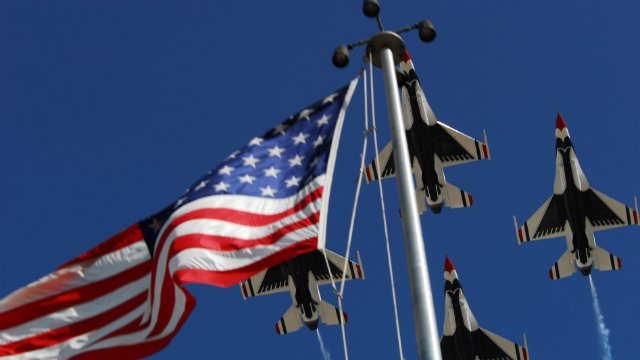 Get to Know Joe Cooper
It's not obvious that 22 years in law enforcement would prepare Joe Cooper to become one of Central Florida's most successful Realtors®, but his time with the Federal Bureau of Prisons actually gave him a strong foundation to enter real estate upon retirement. "I spent most of my time overseeing the Facility Department," he explains. "I oversaw contracts and contractors, and I knew the trades. I didn't go into real estate with no experience - I actually knew the construction and maintenance of buildings and the negotiating of contracts." More than that, Joe's law enforcement career saw him transferring throughout the United States, and he sold his own homes a whopping seven times. Dealing with that process exposed him to the frustrations and problems that buyers
and sellers face, and impacted how he approached real estate. "When I decided to get into the business I decided that we're going to be different," he says. "We always put
the clients first, no matter what. Period. That's the way my business runs." Running his business that way has worked out well for Joe. Since the beginning of 2016, he has completed 97 transactions and has had a little over $24m in sales. The secret to
that incredible productivity is return business and referrals. What are the qualities that keep past clients working with Joe? "I'm just a really down to earth person and I'm very
honest," he says. "I communicate with my clients, I treat them right and I do what I have to do to get the job done.
My clients are never wrong. They're always right. If they don't like something we're doing, they know they can come and talk to me and we'll fix it." That's a big change from his last job. "Working in the Federal
Bureau of Prisons is not an easy job, but the staff there are some of the most dedicated people you'll ever meet. It was a job that taught me how to listen and how to address
issues, sometimes in very stressful situations." Joe smiles, "Now my negotiations are with nice people, and I just love working with them and helping them out." Helping people out is a big part of Joe's life and he loves
to give back to his community. "I've got a high school I've kind of adopted," he says. "My kids don't go there, but I'm an Excalibur level sponsor for their football team. They
use the sponsorship to take the players on trips and give them their first ever experience with colleges," Joe continues, "I've been a volunteer coach for baseball, football or
soccer. We just try to give back whenever we can." With the incredible growth Joe has seen in the past three years, he's ready to bring on more agents. "I'm getting to
a point where I want to expand the team, but I'm going slow with it." One reason he's going slow: he wants to make sure everything is done right. "I take every listing and personally manage it myself," he says. "I work hard to be someone my clients fully trust." His motto, "Say what you do. Do what you say. No surprises," sums up the way he runs his business. Joe ends with, "Some people say, 'I really don't like staying at hotels.' But they just say that because they've never stayed at the Ritz-Carlton. I try to
bring a Ritz-Carlton level of personal care to every one of my clients."
Awards
Multi Million Dollar Producer 2016
Multi Million Dollar Producer 2017
Jeff Pittman
10/19/2018
When the time came to purchase my home in Clermont, FL I turned to Joe Cooper as he helped me sell a home in the past. We were in the process of moving to Florida from Arizona to be closer to family and we need this to go fast and smooth, and that's what happened. Joe Cooper was able to find us a great home quickly and he helped navigate inspections, appraisals and repairs. No matter the issue Joe was always by my side. Overall we are very happy with our choice to hire Joe and his team and would recommend him to anyone interested in a Realtor that will treat you as a friend!!
format_quote
I take care of my customers like I would take care of my own family. I'll look out for your best interest!