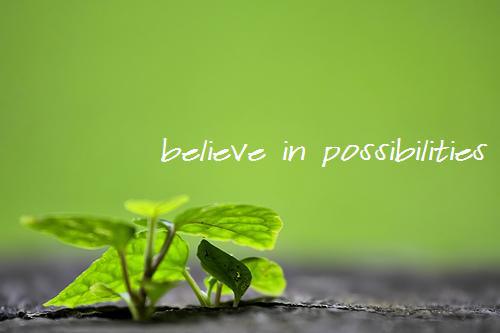 Get to Know Kevin Stormer
Welcome to the future of home financing a few years early. We're Homeowners Mortgage Enterprises, Inc., a completely online lending service that makes getting a mortgage or home equity loan easier and faster than ever before. Homeowners Mortgage Enterprises, Inc. was built exclusively for the internet. It's as easy as 1-2-3 and takes just 15 minutes to apply! We provide you with an instant interest rate quote and review your application for online approval. We're available 24 hours a day, 365 days a year. Our goals are to provide you the highest level of service and the best rate possible on your loan.

Homeowners Mortgage Enterprises Inc. (HME), a full service regional mortgage-banking serving the Southeast U.S, we are proud to welcome Kevin Stormer to the team as a mortgage consultant.
Kevin has extensive knowledge of the mortgage industry, having served in other financial institutions in the area for the past four years. Prior to joining Homeowners Mortgage, Kevin served Wells Fargo Home Mortgage as a mortgage consultant. Before that, he was a licensed real estate broker with Prudential Prime Properties where he gained hands on experience in mortgage, insurance and related financial products.

Kevin also served the area as a police officer for more than 10 years and a graduate of Eastern Carolina University, Kevin has been involved with a large collection of professional organizations including the Greenville Chamber of Commerce, Pitt-Greenville Real Estate Association, and Minority Bussiness Roundtalb, Grand Lodge of NC, and Alpha Phi Alpha Fratnernity Inc.
Royalyn
05/22/2014
I have worked with Kevin Stormer not only as a REALTOR but now as a Mortgage Lender. He has done a superb job with buyers buying their first home. Not only gives great advice on mortgages but is a great choice for anyone looking to work on their finances to prepare them to buy. Highly recommend Kevin if you are looking to buy a home and need to obtain financing.
Evette P.
03/26/2014
Kevin Stormer assisted my family with a financial endeavor that was large and important to us. He was very knowledgeable and didn't have a problem sharing that knowledge with us. When there were obstacles in the way, he helped us to work through them. At the end of the day, the "Mission was Accomplished!" I have recommended him to other family members.
Latoya
03/25/2014
He has a lot of knowledge of the business. He works hard to find the best deals for his clients. He is a real people person and he has a sincere passion for his job. I recommend him to anyone that is interested in value while saving dollars.
Bes0420
03/25/2014
I have worked with several realtor/brokers over the year with not much luck. Since working with Kevin Stormer, he has been helpful and focused to our needs. We hope to find our future home with his help. We have very specific buying restrictions and he has done his best to present us with good options. He is available via phone and email at all times. Although we have not found the perfect house for us yet, it seems like he really cares about his clients. I would recommend him to others. Kevin is one that has my best interest at heart and one I will continue to look to for advice on our dream home. Thanks STORM!
Juan D.
03/25/2014
Great is his field of work. He follow through with what he say he will do for you and get back to you in a very timely manner. He definetly is a go getter to make things happen. Will recommend him for your services.
user1273791
03/25/2014
Mr. Stormer was a pleasure and joy to work with. Even though things didn't seems as though they would work out he never stop trying. Diligence, dependable and extremely optimistic but honest. I look forward to working with him again.
Todd H.
03/25/2014
Kevin was excellent in all aspects of what I expected from him and he went above and beyond what I would have expected any loan officer to do. From my first contact in reference to purchasing and obtaining lending to purchase an investment property Kevin was very knowledgeable and helpful in answering numerous questions that I had. This is my first investment property so there was a learning curve for me that Kevin aided in tremendously. I was able to communicate with Kevin through e-mail, phone, and text at my convenience; and he would respond immediately through my preferred method of communication. Kevin even met me at my location of choice more than once to sign forms that could not be signed electronically. This is unheard of with any other loan officer. As you can see I am completely satisfied with the service that Kevin has provided and am happy to recommend him to anyone.
Robert C.
03/24/2014
Very knowledgeable in the field. Responsive and very easy to deal with, and will deal with again when possible. Holds a strong relationship with client to make sure they understand the interaction to the fullest.
Tammy O.
03/25/0029
Mr. Stormer was a pleasure and joy to work with. Even though things didn't seems as though they would work out he never stop trying. Diligence, dependable and extremely optimistic but honest. I look forward to working with him again.
GPC
03/05/0014
Kevin Stormer is at the top of his field in the mortgage industry, Kevin handled our recent real estate transaction in 2012 and due to his attention to detail and thorough knowledge we were able to close on our mortgage without a single issue, Kevin is very personable and dedicated to his clients. I highly recommend Kevin Stormer for your real estate mortgage needs.