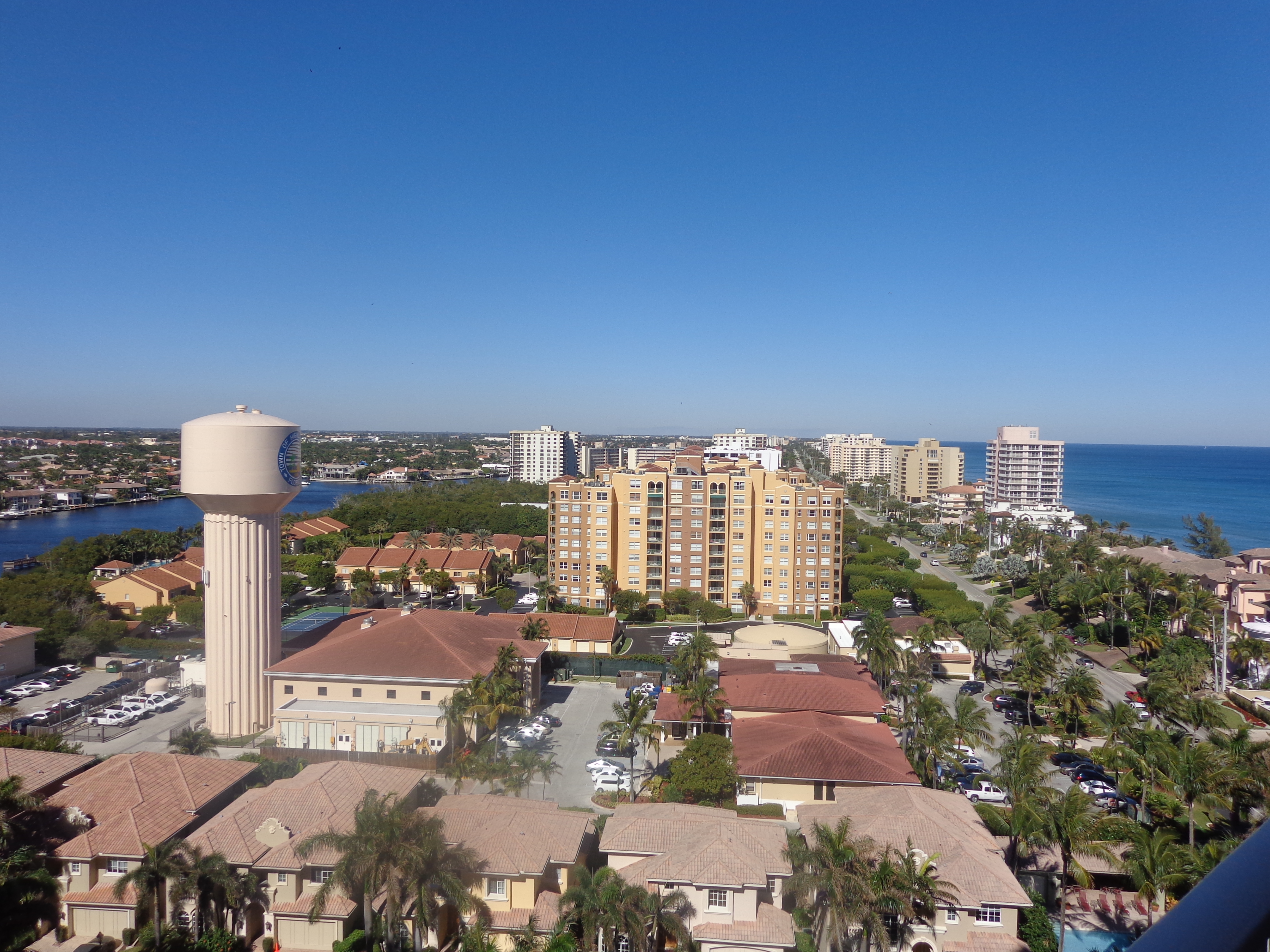 Get to Know Ben & Mayra Stern
Benjamin E. Stern was born in Brooklyn, New York. He graduated high school from the American International School, Belgium, where his parents live, and later received his Bachelor of Science from the University of California, San Diego. He received his real estate license in 1990. Ben worked for Better Homes and Gardens (GMAC) for a year. In 1991 he joined Luxury Homes Realty (later Century 21 - Luxury Homes) as manager of the new rental department. Benjamin Stern became the Corporate Housing Director for Century 21 in South Florida. He worked with Motorola's International Human Resource Department to provide temporary housing accommodations to Motorola employees, as well as assisting employees with look-see trips, settling-in services, home buying & selling. Benjamin Stern played an integral part in the relocation of MCI, ADT, Sensormatic, Office Depot, Nextel, Sun Microsystems, and several other companies. 1995 - 2000: recipient of Platinum Club Award for being one of the top ten producers of Century 21 - Luxury Homes. 1998: recipient of the #1 top producer in the company and Centurion Club (highest achievement award for Century 21). 1999: recipient of the #1 top producer in the company and Centurion Club. 2000: recipient of the #1 top producer in the company and #3 in the entire southeast region and Centurion Club. Inducted into the Realtor's Honor Society. VIP Realtor designation (relocation specialist). In 2000, Ben Stern transferred to Realty Executives to expand on all phases of his business.

Mayra Ottati Stern was born in Caracas, Venezuela.  She graduated from the Humboldt School in Caracas and attended several years of law school at the Andres Bello University in Venezuela. She received her real estate license in 1996. Mayra worked for Century 21 - Luxury Homes from 1997 to 2000 as partner to Benjamin Stern in the Corporate Division. She assisted Motorola's relocating employees with home purchases and sales, home rentals, temporary housing, general orientations, settling-in services, and look-see trips. Mayra Stern also helped many foreign buyers and sellers with their real estate needs. In 2000, she transferred to Realty Executives while still assisting corporations with all phases of relocation for their employees. Mayra speaks Spanish and English. In 2004, Ben & Mayra opened their own real estate company, Stern Realty Co., in Parkland, Florida. Through the years, they worked with many customers buying, selling, and renting luxury properties in Broward County and Palm Beach County. They lived in Parkland, Florida for 11 years and are currently living in Highland Beach, Florida.  

Since 1997, Ben & Mayra have spent much of their time helping the Tri County Animal Rescue by fostering dogs, helping at local events, and walking the dogs at the shelter. They are able to raise money for the shelter by helping the Paws for the Cause organization, and through social media promotions. Since 2013, Ben & Mayra are part of the A Second Chance Puppies & Kittens team. They foster dogs for this organization, help at events, advertise & raise funds for the organization through social media, and are Online Adoption Counselors. In 2014, Ben & Mayra also started helping All For One Pet Rescue. To date, they have fostered 18 dogs and counting!

We Speak English - Hablamos Español - Parlons Français - Wij Spreken Nederlands

You will not find more experience, better service, and more caring people than Ben & Mayra Stern. If you are interested in buying, selling or renting a property, please call Ben and Mayra at 561-715-0314.
Certifications
Highland Beach Real Estate, Highland Beach Homes, Highland Beach Condos, Luxury Condos by the Beach, Luxury Homes by the Beach:
Nancy W.
10/22/2015
"We love Stern Realty-very knowledgeable-honest and friendly."
Eric
07/15/2015
"We have used Ben and Mayra on both the buy-side and sell-side of our condo transactions and can highly recommend them for their effectiveness and skills. They are very knowledgeable about the local market and make effective use of on-line technologies in advertising their listings. They are hard working, energetic and accommodating to other brokers – even on short notice. They are very communicative, keeping us informed of all developments and feedbacks. They are very friendly and a pleasure to work with."
Jack S.
06/16/2015
"Thank you both for all your hard work. The help with the small details was of tremendous value and will never be forgotten. Hopefully we can send business your way."
Peter S.
06/10/2015
"We hired Stern Realty as our listing agent for our condo at Toscana in Highland Beach and as an agent for the purchase of a new condo in Florida. We could not have made a better choice. Ben and Mayra were a complete pleasure to work with, responsive, always willing to go the extra mile, and most importantly - nice people! They sold our condo in 10 days and found us a new home. We would highly recommend them to someone looking to buy or sell a home."
Judy W.
04/08/2015
"Dear Mayra and Ben: I could not have found better agents to handle the sale of my condo apartment. I greatly appreciate your concern, guidance and thoroughness. Your help in every respect was above and beyond my expectations. Not only was your performance most efficient, but you made every effort to conclude the transaction to the satisfaction of all involved. It is without hesitation and with pleasure that I will recommend your services to others. Again, many thanks. It was marvelous dealing with you."
Jim F.
03/01/2015
"Services provided were excellent!"
Elias Albino & Fernanda Lima
05/13/2014
" Mayra was a referral from a colleague at the office that worked with her several years ago. This colleague told me that I should have Mayra as my Realtor as she was very responsive and customer oriented. After working with Mayra to buy my first home I can say that "responsive and customer oriented" is a huge understatement, Mayra takes responsiveness to a new level by being almost immediately available to answer any question or concern you might have and her customer orientation is more akin to the care and patience of an old friend or family member than any service provider. I could not recommend anyone better to a first time home buyer. If you want a stress free experience and true outstanding customer intimacy there is no one better than Mayra. "
Harvey & Elaine Stern (not a family member)
05/09/2014
"Mayra, we both want to thank you for helping us find a rental property in Boynton Beach, FL. You worked quickly, and the communication with us was wonderful all along the way. You were professional in every way. We will recommend you when ever we get the chance, and are looking forward to working with you in the future. Thank you so much."
Natasha Maldonado - Motorola Relocation
01/22/2014
"While working at Motorola Mayra and Ben assisted our Company with our expatriate housing. They managed short term and long term rentals as well as purchases and sales for our permanent transfers. The level of service they provide is superior and they always go above and beyond for their customers. They treat every client with TLC and I would recommend their services to anyone who is looking to buy or sell. I always received calls from my expats commending them for the level of service they provided".
Gerardo - Buyer
01/21/2014
" Mayra helped us get the right house for our needs. She will help you with all the questions that may arise during the search and negotiation of your house. Thanks Mayra! "
Luis Pestana - Seller
01/18/2014
" Mayra fue nuestra guía en el momento de la venta de la casa. Nos ayudo paso a paso. Siempre estuvo presente cuando la necesitamos. Es una persona que domina cada aspecto del mercado y entiende las necesidades de sus clientes. Gracias por tu ayuda "
Oscar Fuenmayor
10/01/2013
Carta de recomendación de Mayra Ottati Stern: " Escribo esta recomendación para las personas de habla hispana. Mayra es la mejor Realtor de la zona. Es una persona muy intuitiva ya que supo interpretar nuestros gustos a pesar de la poca información que le pudimos proporcionar, superando nuestras expectativas. La recomiendo un 100%. Muy honesta y sincera. Gracias por ayudarnos! " Oscar Fuenmayor
Kathleen Peterson
04/10/2013
" Ben and Mayra are great to work with! They are knowledgeable, personable, fun and get the job done! "
Danny Perez
01/01/2013
" Mayra has helped us on more than one occasion understand the intricacies of Real Estate. She is trustworthy and dedicated to the interests of her clients. "
Joe and Meri Nikolson
08/09/2011
"Hi Ben and Mayra, We wanted to thank you once again for all of your effort during this process. We truly appreciate the many things you did to keep the house presentable and ready for showing. We are grateful to you for making this process so smooth given everything we had going on as well as being across the country. You have certainly surpassed anyone's expectations. We wish you all the best."
The Castillo Family
08/15/2006
"Thank you again for another job well done! It truly has always been a pleasure doing business with you both. We appreciate your "special treatment" and your "old fashioned" neighborhood business manner; it's nice to know there is still some of that out there. Once again, it was smooth sailing!"
Richard & Dorothy Turk
07/14/2005
"We wanted to thank you for the wonderful job you did in selling our home in Parkland Isles. We were very impressed with the efficiency and professional manner in which you handled every aspect - from listing, to showing, through closing. From our first meeting you gained our confidence, as your extensive experience was obvious. Helping us determine a fair selling price, guidance in showing it to its best advantage, arranging all showings based on our convenience, helping with negotiations when we received two full-price offers on the third day, scheduling and attending inspections, communicating with the buyer up to and through closing….the list goes on! The whole experience was a pleasure thanks to your professional and confident manner. We have already spread the word among our Parkland Isles' neighbors and will continue to give you our highest recommendations."
Neil & Michele Fogel
08/19/2004
"…I would like to say that having you as the listing realtors for the sale of our home in Parkland Isles made the process enjoyable. You always kept your word about anything that you said to us. You did such a great job of advertising our home that it was sold only four days from the time that we signed a contract with you. We were also able to negotiate a sale price that worked for us, specially in light of the fact that the price we received was the highest to date for our particular model. During the sale process you answered any question posed by us. You always returned our calls in a timely fashion. We had a great experience with two professionals from the time of listing until the time of closing. We could not have gotten any better service. We wholeheartedly recommend you two to list any of our former neighbor's homes in Parkland Isles".
Bob & Jessi Lieberman
06/10/2004
"…We have sold 5 principal residence homes since our marriage 34 years ago… and we must say that working with you two has been a pleasure. Never any pressure on us to modify or change anything we requested is a big plus in our minds - just good sound advice coupled with working with us to make sure all aspects of this sale came to fruition was a testament to your professional and personal desire to "make things happen" for your clients. All in all - we have to tell you that you rate a 2 thumbs up with us!".
format_quote
Mayra & Ben specialize in the sales & rentals of luxury condos & homes, second homes, corporate relocation, & international clients. We speak English, Spanish, French, Dutch & a little German.