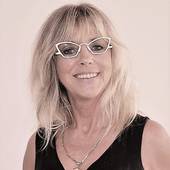 BK 652174
Real Estate Broker/Owner
Anne Hensel
Realtor - Broker - St. Pete Beach, Treasure Island
Saint Petersburg, FL

—

South Beaches Real Estate Professionals
Realtor specialized in Waterfront condos, homes and town houses in the St. Petersburg | Tampabay | Treasure Island | Madeira Beach | St Pete Beach - Short sales specialist
Get to know Anne Hensel
Born and raised in Germany I came to Florida in 1993 and ever since then I live and work in St Petersburg Tampa bay area. As you can imagine, by now I know the area inside out, all the different neighborhoods and their pros and cons.
Being a Realtor is not just a job for me, my heart is in it and I am very passionate about it. I love to work with people and see them fulfill their dreams. I also believe in Full Service Real Estate practice and I will be at your site every step of the way.
Here in St. Pete we are not just selling 4 walls, we are selling a lifestyle. Tampa bay is a beautiful vibrate area with so many things to.
St. Pete is a wonderful place to live; we have a beautiful lively and active downtown district with lots of great restaurants, museums and art galleries as well as the relaxed and easy beach areas like Treasure Island, St Pete Beach, Madeira Beach and many more.
When it comes to buying property in Pinellas county we have everything from low budget to high budget, from a 1 bedroom condo to an 8 bedroom luxury ocean front mansion.
The real estate market is constantly changing and I do not just try to keep track of it but be proactive and make sure my buyers and sellers have the newest and best information.
Over the years I have earned a lot of designations (see below)
But in the end all these designations don't really matter.
Listening to your clients and knowing your neighborhoods inside out are still the two most important things for a Real Estate Professional.
Broker
C-CRE                Consumer-Certified Real Estate Consultant
The C-CREC designation is consumer-focused; the professional can analyze the consumer's needs and deliver timely and cost-effective results-based solutions.  "Consumer centered –Results focused"
ABR                    The Accredited Buyer Representative                                                         
This Designation is the benchmark of excellence in buyer representation. This coveted designation is awarded to real estate practitioners who meet the specified educational and practical experience criteria.
E PRO
Real estate agents who have the e-PRO® Certification are Internet Professionals who have completed extensive training using the Web. It means the real estate professional is prepared to employ the latest techniques and services for your benefit, just like you've grown to expect from a professional.
TRC                Transnational Referral Certification
It demonstrates to clients and other real estate professionals that the agent is well versed in the procedures of the Transnational Referral system and has pledged to follow a code of conduct in business dealings,
RECS              Real Estate Cyber Specialist
The RECS designation lets clients and colleagues know of your proficiency in serving the public with recognized skills for utilizing Cyber Space marketing programs and for effectively adopting special technology and networking systems.
AHS                 Accredited Home Staging Specialist 
Trained and certified in staging a home for a sale showcases the benefits of the house in the best possible light
CSR                 The Certified Seller Representative
This designation has become the benchmark of excellence in seller representation and is only awarded to Realtor that meets the specified educational and practical experience criteria, similar to the Accredited Buyer Representative.
CSP                 Certified Short Sale Professional
This is a new designation created to help buyers and sellers to understand and successfully close Short sales, Foreclosures and bank owned real estate properties.
Anne Hensel's Blog Posts
Home Selling
–

over 7 years ago
Real Estate General Information
–

almost 8 years ago
Real Estate Sales and Marketing
–

almost 8 years ago
Home Buying
–

over 8 years ago
Seminole Isle townhomes and condos
Information about Seminole Isle condos and townhomes.
Certifications
Specializing in waterfront homes and condos on the Barrier Island of Pinellas. Helping home owners sell their property and assisting buyers to find their new home.
Listing and selling Short Sales.
Area I work in mostly are
St. Pete Beach, Treasure Island, Madeira Beach, Tierra Verde, South Pasadena, Isla del sol, Redington Beach, Indian Rocks and Shores, Bell Air Sand Key and Seminole
Testimonials for Anne Hensel
As an investor I have worked with Anne Hensel several times and have experience with other realtors in other states as well. Anne receives top marks for her professionalism, follow-through and her deep knowledge of the business. She provides a high degree of attention to her clients and provides valuable and consistently reliable advice. I have found it is not easy to find a good, competent, ethical realtor and Anne fits the bill. I recommend her heartily and without any reservation

Thank YOU guys very much. I went through about six realtors in the past couple of years and you're the first to really know what they're doing and able to make these short sales happen. I'll highly recommend you to anyone.

I am writing this with hopes that you will find it useful in choosing South Beaches Real Estate Professionals when buying or selling your house. They recently completed a short sale of my primary residence in Pinellas County and the whole process was handled with professionalism, promptness and expertise beyond my expectations.

As a first time homeowner who now needed to sell my house quickly due to a job transfer, I had no previous experience in handling and negotiating the myriad of decisions and legalities involved. Despite the endless amount of information available via the Internet and much time spent to become more knowledgeable with what I needed to do and understand to sell my house, I found it overwhelming; there was too much information and I did not know who and what to trust for competent guidance. It was clearly a buyers market and I had no idea how to make my house sell quickly when there were so many others also for sell.

Fortunately, I followed my instincts and contacted South Beaches Real Estate Professionals after visiting their website.

From our first phone contact and subsequent meetings, both Anne Hensel and Manuela Bagenski, were punctual, thorough, excellent communicators who answered all my questions, explained paperwork clearly, and treated me with individual attention. Although they were other countless properties also for sell that were well above my price range, they both regarded me with the same level of respect and kindness that clients with million dollar properties are shown. They always responded quickly to any questions I had and always kept me informed on where we were in the whole process from the initial first offer through the closing date. Knowing at all times where we were in the negotiating process with the buyer and bank was key to easing my concerns with the pressure of relocating to another area and job transfer taking alot of my time and attention.

As a result of their dedication and professionalism, a buyer with an acceptable offer was found in a matter of days.
I was able to relocate to my new work location and not worry about having to sell my house. They took the stress and pressure off of me and I could adjust to my new surroundings.
Other than telling them what my needs were and providing required documents, I had nothing else to do; no endless phone calls and voice mails, no confusing form letters from the bank. I had complete faith in South Beaches Real Estate Professionals from the very beginning and they never disappointed or misled me.

They kept their word, always did exactly what they promised and showed much care and sensitivity to my needs and concerns. How often can you say that about the people you deal with every day?



Farshad Bagheri

09/11/2012


Top qualities: Great Results, Expert, Creative
"Anne is the type of person that always looks for solutions and is able to use her creativity in finding the best solution."


Ralf Backhausen

12/07/2011

I have bought two homes with Anne and Manny and I am more than happy. These two know what they are doing and the make the sales process easy. They were here for me every step of the way and it felt good to be in capable hands.

Ryan James O'Connor

08/14/2011

"I have known and worked with Anne for the better part of a decade now. Anne is someone that I respect and admire on how dedicated she is in her real estate business. She is probably the most savvy person I know when it comes to marketing. I am always amazed when I meet with Anne on how much she is connected with the real estate market and I always come out of our meeting with new marketing concepts she is using to better drive clients to her listings."

Sheila Mueller

06/01/2010

Anne Hensel is a special realtor. If you want someone to understand your needs and wants she is the person for you. Anne also takes time to know your home and the type of client who will appreciate the true value.

Richard Goldstein

02/01/2010

Dear Anne,
I've written this recommendation of your work to share with other LinkedIn users.Details of the Recommendation: "Simply put, Anne is an amazing realtor, and I would recommend her to anybody. In fact, the best endorsement I can give her is that I plan to use her again. We got a dream house, in an area we would not have discovered without Anne's expertise, and had the piece of mind of trusting Anne on every aspect of our relationship and transaction. Anne was outstanding on so many dimensions: First, she is truly a subject matter expert on the territory she covers. Second, she made me feel like I mattered. I wasn't just a commission -- I was a buyer with unique needs, unique concerns, and a specific vision. Anne took the time, and really *listened* to my wife and me, and asked clarifying questions to truly understand our needs. In fact, Anne helped us more clearly define our needs, and go in a direction that we had not originally anticipated. Third, she worked hard, and got us amazing results. In the end, the townhome we bought was the result of her knowledge of the area; Anne knew of a unit coming to market that would be perfect for us, well before it ever hit the listings. So we were able to make an offer as soon as it was available. As an out of state buyer, I was concerned about the communication issues, or whether being out of site would be out of mind. Anne put those unfounded concerns to rest immediately, and kept a regular flow of information and feedback that matched my level of questioning and participation. In case it's not clear, I was thrilled with my experience with Anne, and can heartily endorse her without any reservations."


Christine E. Skiados

02/02/2009

I am a single mother and first-time homebuyer - although I had a strict budget and location to adhere to, Anne never once tried to sway me to buy something more expensive or in another neighborhood just becase she could guarantee a sale. She never stopped looking, she never gave up on my situation even though it was very constraining and difficult to find something for me in my situation. She worked harder on this small commission than I am sure she has ever worked for a large one, always had a pleasant attitude, and always gave my search priority when necessary. She didn't let the "little guy" slip through the cracks just because it wasn't going to make her a millionaire or get her on the board. I respect, admire and appreciate Anne Hensel for being the best realtor I have ever come across, but more importantly, for being the best human being when


she didn't have to under the circumstances. If anyone has ever had an experience of being taken advantage of in life, Anne will restore your faith in mankind. To put it in even more perspective, with her busy schedule, she also finds time to donate her time and efforts to various charities and individuals in need. It is an honor and privilege to know Anne Hensel and I will continue to refer anyone and everyone I meet to her for future homebuying needs

John & Barb Heffernan

10/04/2008

We choose Anne Hensel to sell our FL house when we moved back to NY because she helped us find Florida rentals for our friends years ago when it was not part of her job and she didn't even know us. We remembered that act of kindness and never thought of hiring anyone but Anne to sell our house. We also respected her skills and determination in starting and growing her company.

Anne professionally guided us during the sales process relative to decorating and showing the house, pricing etc. Whenever we hit a roadblock Anne figured a way around it. She has the ability to find potential buyers in a very timely manner and does a great job of keeping all concerned in the communication loop. She always is confident and cleerful and made us feel like the end game was going to work out well AND IT DID!

We would never consider using anyone but Anne. She is that good!!

Introducing a fresh new look for your Profile.
Click the 'Edit Profile' button below to enter 'Edit Mode' and continue the tour.