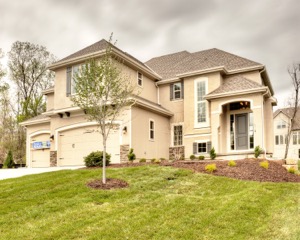 Get to Know Sandra Maselli
Taking time with each client and explaining the home selling/buying process is very crucial to a great transaction. Informing/educating and providing resources for the client and not putting pressure on them has always been appreciated by my clients and a successful way for me to remain close even after the closing of their home.
Certifications
GCREP-GL Green "Certified Real Estate Professional Green Leadership" 2009
MEMBER OF: MAR, NAR, KCRAR, HEARTLAND MLS
Awards
 "Outstanding Professionalism Award" – KC Board of Realtors.
 "Total Volume Award" - KC Board of Realtors.
 "Award of Excellence" - Missouri Association of Realtors.
Skills
Marketing, Interpersonal Skills, Computer, Data Entry, Resource, Research, Negotiating, Problem Solving.
Michael Linell
12/15/2014
"Sandra is a strong negotiator with great people skills and a strong desire to succeed. She can manage any task presented to her in a professional and personable manner. You would benefit greatly by hiring her to handle your real estate matters!"
Doug Cawley
09/16/2014
" We were so impressed with her ability and attention to the needs of our property that we relied upon her judgment when we were ready to purchase two other properties a year or two later. We truly appreciated this attention to our needs because we live more than six hundred miles from Independence."
Bob and Ruth Holman
11/04/2013
"Sandra has provided excellent service in caring for our property in handling all rental supervision, not only in carrying out business, but inspection and detail observance of care and repairs when needed. We fully trust her actions and fine reporting to us. Top Qualities: Expert, On Time, High Integrity."
format_quote
True Realtor! Sandra has Strong Negotiating Skills, Knowledge of the Current Market Trends. She loves helping people find their dream home. 24 years experience! Serving the Kansas City Metro area.