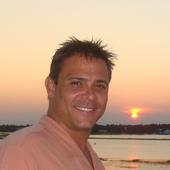 Real Estate Agent
Scott Lemons
Scott Lemons Myrtle Beach
Myrtle Beach, SC

—

Exit Elite Grand Strand

Exit Realty Corp. International
Scott Lemons of Myrtle Beach specializes in complex real estate buyer representation, lawsuit lending, private money, re structure, special organization, and like kind exchanges. Scott Lemons Myrtle B
Get to know Scott Lemons
Scott Lemons of Myrtle Beach South Carolina has been involved in helping people re structure their assets and walk with them through complex issues stemming from the downturn in the economy. Scott Lemons has lives the past 10 years providing expert representation in complex real estate transactions, as well as private money finance in Myrtle Beach and through ought South Carolina. Scott Lemons of Myrtle Beach, has been able to use his experience of the horrendous economic conditions to work to tailor a client specific plan that could change lives of his clients forever. His greatest joy comes when his clients take hold of the process and are able to "Pay It Forward". Lemons of Myrtle Beach is a strong avocet of "The Great Recovery" and is involved in Church, Bible Study Fellowship, and other organizations that shall remain anonymous. Lemons continues to help clients on a "Pro Bono" in many different occasions bringing Lemons to a new standard in the business world.
I have participated in hundreds of successful real estate and investment transactions that have helped people all over the world. But I have had many that have disappointed me. Through it all I have seen a need in the market for someone to help those that are struggling with how to invest, what to invest in, how to manage their assets, what to do when they are involved in litigation with little or no funds to pursue their case, how to re-modify their home, deed-in-lieu, special workouts and other options that I have had to use or learned about during my career.
I have learned this knowledge by not only successfully investing but also being a part of some very large law suits and learning through it all that the "little guy" can win. But it has not been easy. Which is why I want to share this information with others. So they won't have to go through what I have.
Certifications
Use Bridging Loans To Secure More Opportunity. Bridging loans can be extremely useful in completing short term projects, or in being able to find quick finance to enable you to complete a purchase which you can then refinance at a later date. You would never want to use a bridging loan for long term finance, because the interest rates will simply be too high.
If you have a consistent need for this type of loan, it will benefit you greatly to form an ongoing relationship with an institution that offers them. These institutions know that time is critical when they are deciding whether or not to lend you money, and if they know you have a proven track record they are likely to approve you immediately
Scott Lemons of Myrtle-Beach SC also top producer in real estate if fighting a battle nobody should have to endure. "please be very careful in choosing your attorney" "for in the Myrtle Beach and entire South Carolina area, attorneys can be extremely dangerous.
Testimonials for Scott Lemons
Need a Lawyer, but are struggling to determine how to pay for the service you need to get what is rightfully yours. Scott Lemons is your man.

He knows how to help people finds the funds to defend their legal rights.

I have used Scott's service and highly recommend him. He is a true professional

While I was a Real Estate Agent in Myrtle Beach, I had several projects that required special financing. One project was a 40 million dollar tract of land for a condo development on the intercoasal waterway in Socastee, One call to Scott Lemons and I had 6 investors from Atlanta, in front of me, on the property, in a matter of 3 days. If your looking for results Scott Lemons will prevail where others can't

Michael Kershaw

09/21/2011

I have had the pleasure of knowing Scott for many years on a personal and professional level. Scott always operates from and area of putting his friends, clients, business partners, and colleagues first and foremost in whatever he does. He is a well rounded business man and has always demonstrated a unique ability to find solutions for people and grow businesses even in the most challenging of environments
Introducing a fresh new look for your Profile.
Click the 'Edit Profile' button below to enter 'Edit Mode' and continue the tour.