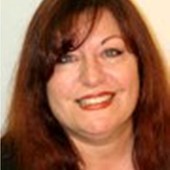 Real Estate Agent
Rosemarie Ledogar
SFR, SPS,CRMS,CLS,CPRES,RENE,AHWD,PSA,
Athol, MA

—

R.D. Ledogar Real Est8 LLC
15105 John J. Delaney Dr
Suite 135
Charlotte , NC 28277
---
You can do anything you set your mind to
Get to know Rosemarie Ledogar
I am a licensed Broker and Realtor in MA with experience that spans many specialties. I work with luxury homes, REO and short sales, first time home buyers and investors. I give attention to detail and listen to what my buyers and sellers want. I work in the central Mass area as well as Middlesex and Franklin counties. I am a short sale specialist and a Certified Military Residential Specialist.and love to assist our brave troops with their real estate needs!
Awards
Lifetime Member of the Million Dollar Club
Skills
Negotiation, short sales, REO and bank owned
Testimonials for Rosemarie Ledogar
Helped me sell a home

Where do I start. Rosie is a wonderful, caring and knowledgeable realtor. I first met her when I came out of my neighborhood and saw a sign regarding buying homes. When I called the number, Rosie called me right back and explained the process. She then came to me for me sign papers. Rosie understood my situation and in regards to me wanting to sell my house and she did not judge me. We talked about our mothers and I think at one time, I starting crying because my mother passed away in 2012. Rosie met my son and he also stated how nice she is. It was a process for me to sell this house, but Rosie stayed on it every step of the way. If she sent me an email and I did not respond especially something that was urgent, Rosie was on the phone calling me. I can really tell that Rosie loves her job, and her family. She is such a beautiful person inside and out. I will always keep in touch with her and when my son gets ready to buy his first home, she will be called to duty back with the Makanda family. I wish Rosie much success in her career.

Top qualities: Great Results, Personable, On Time
"Rosemarie was awesome to work with. She took very good care of us as we tackled the ups and downs of finding our home. She even followed up on us...long after we bought our home. She is very professional, patient and always on time." May 14, 2010
Wilma Stanley


Brandon Jackson

05/11/2010

"Rosie's has an incredible drive to give each one of her clients incredible service! She has a passion for real estate and works to find fantastic deals in order to put her clients in a great position when buying their home." May 11, 2010
Brandon Jackson


Susan McCargar

04/15/2010

"Rosemarie is a one-of-a-kind Realtor whose compassion, patience and expertise helped us through a trying time of selling our home - in a tough market, within a constrained time frame and at a reasonable price. We value her personal commitment and friendship as she helped make our process as smooth as it could be while remaining devoted to helping us achieve our goals. We highly recommend her as a outstanding provider in this industry." April 15, 2010
Top qualities: Personable , Expert , High Integrity
Hired Rosemarie as a Real Estate Agent in 2009 Susan MacCargar


"My home buying experience was fantastic with my real estate agent Rosemarie Ledogar as great in every way. She was there every step of the way and answered all my questions that I had as a first time home buyer. I rate your company a 10 and I rate my agent a 10+. I would definitely recommend her to friends and family. Josh Mcclough Mon March 12, 2010

Jermaine Steward

04/01/2009

: "Rosie has been a pleasure to work with. I had two realtors previous to Rosie, and they were not as precise, knowledgeable, or punctual as Rosie. I am a first time home buyer, and despite my frustration, she made every step of my experience pleasurable. When I'm prepared to buy another home, I will be contacting Rosie!!!"
Service Category: Real Estate Agent
Year first hired: 2009
Top Qualities: Great Results, Good Value, High Integrity


Robert and Brenda Lynch

09/16/2008

"We could not have had a more concerned, willing agent that truly put our needs first. We do and will continue to recommend Rosemarie to others. As with any company the people make the whole and I hope that they have more like this lady. "
- Robert and Brenda Lynch Tue Sep 16, 2008


David and Kelly Adams

04/21/2008

"My wife and I had put off trying to purchase a home simply because we had heard of so many horror stories. Rosemarie worked with us through this process and to be honest, it was very pleasant. I think that with her help, anyone would find the experience easy. She is definitely your advocate when she is working for you. I would recommend her to any of my friends. -"
David and Kelley Adams Mon Apr 21, 2008


""Purchasing this townhouse with Rosemarie was the time of my life. I was overjoyed with all the helpful information from, Rosemarie, my Realtor and the her website that made it all so easy. All of my major concerns (crime, appreciation, taxes, what's a good price, how much to offer, how much will that be a month) were so easy with her. Everything was right there, just click on the icon. There was even stuff that I had not thought to ask. I recommend Rosemarie Ledogar, to everyone I know. Rose helped me like she was buying the home for herself. I can't thank her enough. ""
- Edwenna Ervin-Harper Thu Sep 20, 2007


Kim and Rob Gibson

08/18/2005

."When we came to the Carolinas to look for a home, we didn't think we needed a Realtor since we were looking at new construction. Were we wrong! I met Rosemarie outside of a new home community as she was helping another client. She was helpful in answering our questions even though she was not our agent and we said we didn't need one. She gave us her card, and that was the best thing that happened to us. We called her after dealing with several new home builders getting promises that never came to be. She not only found us our first home here, but she negotiated, protected and helped us more than we ever could have known." "
-Kim and Rob Gibson Thu Aug 18, 2005

Introducing a fresh new look for your Profile.
Click the 'Edit Profile' button below to enter 'Edit Mode' and continue the tour.