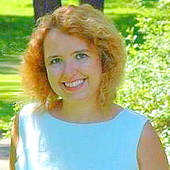 Real Estate Broker/Owner
Lisa Friedman
30 Years of Real Estate Experience!
Essex, VT

—

Great American Dream Realty
Real estate consulting services specializing in investment properties.
Get to know Lisa Friedman
I love selling real estate. It has been my life long dream to be a Realtor since the age of 7. I am 48 now and have been a full-time Realtor for 29 years and have never had a day that I've ever woke up and said that I did not want to go to work.
I currently own another local real estate company with a partner. Since that relationship has dissolved, I am beginning a new venture. In the five years since founding that company, I went from not knowing a soul in Vermont to creating a vibrant, thriving business which has become very well respected and successful.
With 7 years in the local real estate business, I have earned my Broker's License, CRS, GRI, ABR, CSP, SFR and SRES designations. I received an Educational Achievement Award for Outstanding Efforts in Continuing Education for 7 consecutive years. I am an education junkie and attend every seminar and educational event that I possibly can. This benefits you in that I am qualified to handle just about any situation that comes up in the real estate sales process. Real estate is my passion and I will often work 14 hour days to be sure that every last detail is taken care of.
I specialize in residential real estate including the listing and sale of single family homes, townhomes, condos and one to four unit multi-family homes. In addition to sales, I also help both landlords and tenants to rent properties and also perform property management services. As an investor myself, I have first hand experience in having owned 17 rental properties. This translates into a very experienced agent who can help you get through the most difficult situations with grace and ease.
I enjoy working with a wide range of clientele from first time home buyers to corporate transferees to retirees. I particularly enjoy working with first time home buyers as I find it very rewarding to help someone find their first home. However, whether you are looking for your first home, a move up home or a retirement home, I am here to help you and will do everything that I can to make your home buying or selling experience a pleasurable one.
I have an excellent team of professionals to refer you to who can help assist in all aspects of your home purchase including mortgage banker, attorney, home inspector and handyman referrals. The wonderful team of professionals whom I am fortunate enough to work with strive to make all aspects of your home purchase as pleasant and stress free as possible. Our team is very diligent and we always respond promptly and with enthusiasm. We are honest, hardworking and full of integrity and care deeply that our customers receive 100% satisfaction. When working with us, you will find an unsurpassed level of excellence, commitment and quality service.
If you are looking for a Realtor and a team you can trust, who care about providing exceptional quality service and always have your best interests at heart, please contact me at Great American Dream Realty today. I look forward to hearing from you!
---
I believe that a person should be well rounded and that the best agent to service you is someone who is a relaxed and happy person in all aspects of their life, not just work. In order for you to get to know me better, and to help you decide if you would enjoy working with me, here is some more information that might help us bond …
While real estate is my passion, here are some of the other activities that I enjoy -
Travel – I love traveling to just about anywhere. My favorite places are those that are natural and untouched – anywhere where you cannot see evidence of humans. The most enjoyable thing to me is to be out in nature and just take it all in – the sights, the scents, the sounds, and all the beauty.
I also enjoy traveling to medieval cities in Europe and love old architecture – from old homes to cathedrals to quaint downtowns. I guess that even when I am relaxing, I enjoy looking at nice real estate!
Skiing – Skiing is my passion and to me there is no greater feeling than standing at the top of the mountain looking out at the horizon. I can stand there for minutes just taking it all in. Of course, racing down the mountain is fun too – I have done competitive ski racing.
Bicycling – My other passion. I enjoy long bicycle rides and an average ride for me is 30+ miles. I have done a few centuries (100 miles in a day) – and those are the best. You really feel like you've accomplished something! I really enjoy bicycling vacations and fundraising events. I have done a 5 day 350 mile, 4 day 220 mile and several weekend 175 mile bicycle tours for charity and have raised close to $9,000 for charity over the years through my cycling.
Kayaking – Yes, you can have more than one passion. :)  I enjoy very long paddles. My favorite was a three day kayaking / camping trip. It is my dream to do a two or three week long trek in Alaska and see all the wildlife. Locally, you can often catch me at the Waterbury Reservoir or kayaking at sunset or under the stars on Lake Champlain. I love the peacefulness of kayaking at night.
Paddleboarding - My newest passion which began in summer 2015. Nothing is more relaxing than paddling out on the lake at sunset.
Hiking – This is another activity which I enjoy very much. Last summer, my dog, Sadie, and I did a 13.5 mile hike up and across Mt. Mansfield. Other favorite hikes are Sterling Pond, Camel's Hump and watching the sunset after a picnic dinner atop Mt. Philo.
Photography - I love being out photographing nature and sharing my photos with others to enjoy. I also enjoy photographing the homes that I sell with professional quality photos. One of my photos is featured in Union Bank's 2016 calendar in the month of May.
Reading – For all of my 'up' time, I also enjoy some quality 'down' time and for me that is relaxing with a good book. I read daily and have read as many as 50 books in a year (15,000 pages!). My favorites are historical fiction, though I read on every topic. I have a life long love of learning.
Pets – I love animals and am lucky enough to share my home with my wonderful dog, Sadie. I adopted Sadie from the shelter in March 2013 and she is my boon companion. You will often see her riding along with me or working with me at the office.
Outdoor Events – I love attending any outdoor events such as concerts, plays and festivals. If there is something going on and I am available, you can guarantee that I will be there!
Not really an activity, but a fun note nonetheless - I volunteered to be an extra in a movie being filmed in Burlington in April 2016 and put in 24 long hours working with cast and crew, gaining immeasurable appreciation for all the work that goes into a movie production.
I hope that this profile gives you a good idea of who I am and why you would want to work with me. I look forward to meeting you!
Lisa Friedman's Blog Posts
ActiveRain Community
–

7 months ago
ActiveRain Community
–

over 2 years ago
ActiveRain Community
–

over 2 years ago
ActiveRain Community
–

almost 3 years ago
East Montpelier Home for Sale - This is a sample of what I could do for your home!
Certifications
Specializing in the Chittenden, Lamoille, Washington, Grand Isle, Franklin and Addison County areas of Vermont.  Whether you are a first time or an experienced investor, I am here to help as your advocate, advisor and trusted resource.
Testimonials for Lisa Friedman
Dear Lisa,

I write this card with great appreciation for your service. I hand made this card especially for you :)

After meeting you, it was no surprise that you dreamed of being a Realtor since age seven - your passion is evident! From the fixer-upper to the condos to the townhomes - your knowledge, professionalism and down to earth style shined!

I very much enjoyed our conversations while looking at homes and your vast love and appreciation for the area we live in is evident. We sure are blessed to be living in this Green Mountain state!

Tons of gratitude,
Che
Introducing a fresh new look for your Profile.
Click the 'Edit Profile' button below to enter 'Edit Mode' and continue the tour.