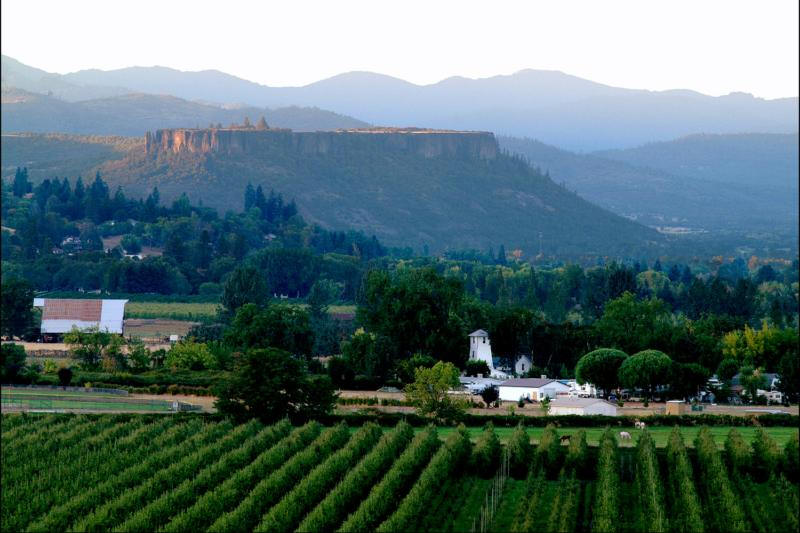 Get to Know Randy Unger
Follow Randy on Twitter Become a fan on Facebook Randy's Google profile
TESTIMONIALS From Past Clients:
"Randy SOLD my home and CLOSED our home in 2 days! I kept trying to give the buyer on the first escrow a second and third chance. Randy stepped in and gave us the advice we needed to hear and was able to find another cash buyer right away and sold it for $35,000 higher! He was always looking out for our best interests the whole way and since we were an out of town seller his attention and care for handling all the details really took the stress away. I would recommend his services to anyone looking to hire a top agent to sell their property. Pam W.
"Trust is always a major factor with anyone you do business with. I called Randy Unger because he sold a property down the street from me. I trusted him to price my property right, advise me on how and what to do in preparing my home for the market. I followed his advise and expertise and he sold my home in just 10 days...Randy's team did a fantastic job for me. He's a true professional who got me the results I needed." Sharon B.
"Randy recommended that I NOT sell my home..... He explained to me how the market was improving, calculated how much this would add to the value of my home versus the interest balance growing on my reverse mortgage. Being a single senior he told me the benefits of appreciation far outweighed that of the loan balance and recommended for me not sell my home and to stay put. I was blown away by his honesty.... I cried and gave him a big kiss on the cheek! I would give him 5 stars any day! Kathleen O.
"Our home sold in under 2 weeks.... Randy gave us expert guidance and was a great negotiator working with multiple offers. Our home sold for more than we could have ever hoped for and the escrow went very smoothly. We were able to get top dollar and couldn't be happier with our bottom line when it came to closing the deal! James & Pamela W.
"My home sold in 20 days with Randy Unger's homeselling system. Although the buyer's lender delayed our closing, Randy and his team of professionals kept on top of it every step of the way and kept us informed. We were able to buy the home we wanted and are really thankful our Realtor watched out for our best interests." Jerry & Cathy M.
"I tried to sell my home for several weeks with no results whatsoever. I listed my home with Randy and he sold it in 10 days close to full price! I would recommend Randy to anyone who needs to sell their home." Patricia B.
"Thank you Randy for providing excellent professional services in the sale of our home. We were impressed by your willingness to go above and beyond our expectations in your service to us." Richard & Ginger D.
"I had two homes to sell... Randy sold the first one in 30 days and the second one in 4 days! Randy knows how to get the job done. Both transactions went very smoothly and I would recommend using Randy Unger anytime you need to sell your property fast and for top dollar!" Randy C.
"I really needed to sell my house and I wasn't quite done with all the repairs and upgrades when Randy brought me a buyer before I even had it on the market. We got the deal closed and it was a pleasure working with Randy. He kept in touch with us and I would recommend him to anyone who needs to sell their home fast!" Phil P.
"I was brand new to the area and Randy found me the perfect home in only 1 week! I would recommend Randy to anyone looking for a home." Ann A.
"I consider myself a very busy person. I knew I wanted a home of my own, but I dreaded a long and drawn out search that might take several weeks... I met Randy at 10am on a Saturday morning and by 5pm the same day he found me the perfect home, wrote the offer, presented it to the seller, and the next day the offer was accepted! As an added bonus, I saved $2,000 off the listed price - and it was a new listing. Randy is the fastest and hardest working agent I know. When you're working with him, you better start packing!" Joan I.
"Moving out from Iowa was a big step for us. Our daughter recommended Randy so we trusted in her judgement. Boy, was she right on...Randy found us the right home and we were able to save $10,900 off the listed price! Everything went very smoothly for us. We would highly recommend Randy. He's our number one Realtor." Erv & Jan V.
"We tried buying a home on our own and it was a disaster. Randy's Preferred Buyer Advantage Program really worked for us. He kept in constant touch letting us know about all the new properties coming on the market and we were able to write an offer on the home we wanted before it even hit the market. We would recommend Randy to anyone searching for a home." Matt & Shelley G.
"It was a big step for me moving up from California to Southern Oregon. A friend of mine recommended that I work with Randy Unger. He did a great job in helping me find the right house in the right area for the right price. I'm very happy with the service Randy provided and would recommend him to anyone I know." Tom M.
"Randy is very honest, hard working and high on integrity. I trust him and hope to work with him again. If you're looking for a great Realtor, call him and you won't be disappointed." Chuck P.
"Our family had outgrown our home and we needed to find a larger place out in the country. Randy did an excellent job of helping us find the right home and saved us almost $16,000 off the listed price. We would highly recommend Randy to anyone we know who needs to buy or sell a home." Phil & Kelly
Certifications
Randy's Bio:
Randy's former career was in motion picture and television production in Hollywood (1984-1994). He served as a staff location manager for Steven Cannell Productions on several hit TV shows and pilots in addition to several studios on various feature films with one of the last project assignments taking him to southern Oregon for "The River Wild" starring Meryl Streep, David Strathairn, and Kevin Bacon.



Licensed in Oregon in 1995, he worked for several independent and franchise companies until opening his own company (Sierra Real Estate) from 1998-2012. As the Owner and Principal Broker of Sierra Real Estate he built a successful real estate practice for over a span of 18+ years and then branched off specializing in foreclosures and REO sales starting in 2006. He has the following designations and affiliations including (GRI) Graduate of the Real Estate Institute, (CRS) Certified Residential Specialist, (CNE) Certified Negotiation Expert, NAR, NAREP, and NRBA. He consistently ranked in the top 1% of real estate professionals. He sold 103 homes in 2011 and now brings his knowledge and passion for real estate and in helping others serving here in San Diego, CA.



He formerly served as President of SOROA (Southern Oregon Rental Owners Assoc.), a volunteer with Boy Scouts of America, father of four sons 27,15,14,11, with his oldest serving as a satellite communications specialist in the Air Force. He enjoys boating, skiing, cruising, motorcycle riding, and traveling to exotic places and visited Italy in 2011 with the next stop in be in Austria!
format_quote
Throughout Randy's 20 year sales career he's helped hundreds of clients buy and sell real estate. Everything from residential to investment properties. Experience the difference and give him a call!