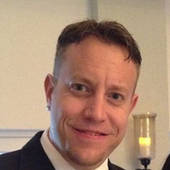 Services for Real Estate Pros
Joe Harvey
Lake Worth, FL

—

Lake Worth Real Estate
Vice President of Internet Marketing at Shark Bite SEO- Shark Bite SEO is an SEO and Web Development Firm Specializing in Real Estate and Legal Web Design and Marketing.
Get to know Joe Harvey
Shark Bite SEO - Vice President of Internet Marketing
As the VP of Internet Marketing at Shark Bite SEO I help make bad businesses good and good businesses awesome. From Real Estate Web Development to managing Google Adwords and Bing Ads, a Shark Bite SEO we take realtors business to the next level. We work with Brokers and Agents from coast to coast and have a proven track record of bringing in leads and making the phone ring as well as creating buyer leads, ranking in the search engines, and creating the most cutting edge real estate websites with full IDX integration. Want to see some of our work? Email me at joseph.harvey@sharkbitemail.com and I will show you some of the sites we have built. 
appsbar.com
Apps have become the must-have tech accessory for many people, and a core part of forward-looking business marketing plans. However, not many people or small businesses have the know-how or means to create highly functional and individualized apps that are ready to be published in popular app stores. Appsbar was designed to fill the gap between over-simplified apps and costly, professionally-produced apps. It presents myriad personalization opportunities with a unique interface that guides creators through the entire process – from creation, to editing, to publication - with visual and textual clues at each step. As creators build apps page by page, each app becomes more personalized through limitless combinations of background colors and fonts and the ability to upload images and videos from personal libraries. Appsbar was introduced in 2011 as the first cost-free way for anyone, at any skill level and with a limited budget, to make rich, personalized apps that reflect their own personality, business or event with direct access to app stores. Appsbar meets the demand for a turn-key solution for creating and publishing apps, while eliminating the common hassles faced by even experienced app developers, including how to develop for multiple devices and platforms, how to beat long-wait periods for publication, and how to stop rejections from app stores. Smartphones and tablet devices are eclipsing PCs as the way people connect with friends and find businesses, entertainment and events. As mobile devices grow more widespread, notable personalities are using apps to connect with fans, and businesses are discovering new customer bases to engage. Appsbar is the tool to make the apps that make our lives easier. Apps for Business Like Web sites and blogs in the 1990s, and microblogging through the past decade, apps are now an essential part of smart business marketing.  Apps have emerged as a way for any business to engage their customers beyond the corporate Website or blog. Until Appsbar, businesses had to rely on an entire internal design and software team or hire a costly agency for the design, creation, customization and publication of apps – which is unrealistic for smaller businesses with tight budgets. Now, businesses large or small can create unique apps with the same functionality and crisp features of specialty apps. Apps for People What do boxing legend Don King and Today Show personality Jill Martin have in common? They both used Appsbar to design and publish apps to reach their diverse fan base. Both were invited to be among the first to try Appsbar as perfect examples of the way people and business can make unique apps. Appsbar makes it simple for even novice tech users to create fun and functional apps that reflect whatever they want to share with the world. Anyone with a special event – from musicians with a regional or international fan base, or non-profits with a cause – or simply anyone who wants to share their personality with friends or millions of smartphone users, now has the tool at their fingertips.   Apps for Everybody Building an app starts at www.appsbar.com, where with a PC, Mac, or tablet device, a user creates an account based on a username and email address. With an Appsbar account, the creator is able to save, publish, and continually edit their app. Each user will be allowed to make as many apps as desired, but apps that are too simple, offensive, or fail to meet Appsbar proprietary filters, based in part on the guidelines of individual apps stores, will be rejected. App stores commonly reject apps on a number of factors, including the fact that they are too simple  – so Appsbar helps creators easily build apps that are fun and interesting with multiple levels of functionality. Appsbar guides creators through the entire process – from creation to publication - with visual and textual clues along each step. Creators choose icons from the Appsbar library or their own, building their own splash-page choosing from a rainbow palette of background colors, text styles and images, a way to customize the navigation toolbar and content, and ability to add as many or few pages as they want. Appsbar Technical features Appsbar apps can be created using PCs, Macs and tablets. This desktop design solution allows users to create, save and edit an unlimited number of apps throughout the publication process. Appsbar gives the necessary guidance, screening and outlet so creators can get apps that meet guidelines from app stores including iTunes and Android Market. Appsbar allows everyone, from novice users to experienced design and software engineers, a way to create apps as unique as their personalities or business. With Appsbar, builders can also choose to combine limitless combinations of technologies that professionals deploy including HTML, URL links, RSS Feeds, and interactive mapping tools as part of their app. Appsbar is the first app builder to offer unique features such as an Event Notifier function that delivers real time or scheduled notifications to app users, and a menu feature that allows the user to catalog products or services – key tools for friends and businesses and their customers to have two-way interactions. The Form Builder function allows the creator to let users of an individual app fill out and send the app publisher various information such as customer service surveys, a restaurant to-go order, or answers to questions asked through the app.  The Social Interaction Platform allows users to share the content within an app across social networks such as LinkedIn, Twitter, and Facebook feeds to engage users with photos and videos. Appsbar lets creators easily add a variety of unique interactive elements. Such as the Soundboard option that lets the user create a unique "app ringtone" by uploading any sound – such as a business slogan or a band's upcoming song –  which can play any time a user shakes or taps their mobile device. Appsbar also introduces a personalized Sticker function, which allows the user to upload and manipulate multiple versions of any image to turn it into a virtual animation. Appsbar guides creators through the entire process – from creation to publication - with visual and textual clues at each step. Creators build their own page designs by choosing from a rainbow palette of background colors, text styles and images (either their own or from Appsbar's library). For company contact information and partnership opportunities visit www.appsbar.com
DigDev Direct is a worldwide media solutions provider, focused on connecting their clients to a targeted audience across multiple sales and distribution channels. Our array of digital products and services consists of mobile and web-to-mobile content solutions, permission-based e-mail solutions, data enhancement / hygiene and online lead generation. The combination of our in-house database, strategic global partnerships with leading online networks and wireless service providers enables our clients to reach over one billion consumers in more than 75 countries worldwide.
DDD provides innovative tools and resources to better reach consumers. By designing customized and integrated cutting-edge solutions, DDD will help you meet your company's objectives and provide you with a true competitive advantage.DDD prides itself on its education and support systems, ensuring that your company is kept abreast of the latest digital products, and that your current programs are running as efficiently as possible. DDD truly delivers worldwide solutions and we invite you to explore how we can help launch or expand your company's reach through mobile and interactive media.
Harvey Media Consulting is a media solutions provider dealing with online lead generation and email advertising. We are also short sale investors and work with some of the top loss mitigation experts within the real estate industry.
Joe Harvey's Blog Posts
Real Estate Technology & Tools
–

almost 7 years ago
Testimonial from Larry Wong of Weichert Realtors -The Franzese Group Brooklyn NY
Larry Wong is one of the top agents in all of Brooklyn. We are working with his firm to use the latest in online marketing tools. Larry's production the last two years goes as follows: Production: 2014 Sales Volume: $30,070,000.00 2014 Transaction Sides: 40.5 2013 Sales Volume: $14,845,000.00 2013 Transaction Sides: 24.5
Certifications
Google Specialist Certified
Google Adwords Certified
Google Analytics Certified
Google Shopping Certified
Google Video Certified
Google Advanced Search Certified
Google Advanced Display Certified
Bing Ads Accredited
Introducing a fresh new look for your Profile.
Click the 'Edit Profile' button below to enter 'Edit Mode' and continue the tour.