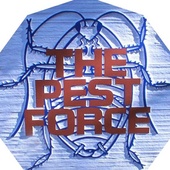 Home Inspector
Matt McLaughlin
Myrtle Beach, SC

—

The Pest Force
In South Carolina it is not likly to close on a property without addressing the TERMITE question. The Pest Force has you covered! Wood Infestation Report, cl-100, termite letter. Master Termite Techn
Get to know Matt McLaughlin
Hello,
My name is Matt McLaughlin, my brother Jim and I started The Pest Force in 1993 under the premise that there should be a more professional approach to pest management in our area.
From the very start we looked beyond the standard, toward a goal of producing top notch Pest Management Professionals PMPs. The Pest Force was the first company to receive QualityPro status in the Myrtle Beach area, a program the requires stringent standards to earn the right to wear the seal, www.npmaqualitypro.com. We are recognized as Master Termite Technicians through Clemson University and we have received special training on properly performing and reporting on the Official South Carolina Wood Infestation Report (cl-100). We are proud members of the South Carolina Realtors Association. www.thepestforce.com
Matt McLaughlin's Blog Posts
Certifications
The Pest Force has many years of experience dealing with pests of all kinds Bed Bug infestations are on the rise but The Pest Force has been very seccesfulin fighting these intrusive pests. The Pest Force has a new division that will focus on creating a less inviting environment for pests in and around properties. Below is a partial list of some areas that will be addressed by our Sensible Service Division: General house hold pests: ants, roaches, spiders, earwigs, silverfish, fire brats, millipedes, centipedes Wood destroying insects: Termites, Carpenter Bees, Carpenter Ants, Powder Post Beetles, Old house Borer Beetles
Rodents: Mice, Roof Rats, Norway RatsYard pests: Fire Ants, Grubs, Fleas, Ticks
1.) Inspect structure and report all findings, pest related or not. (attics, crawlspaces, interior exterior) 2.) Remove debris from roofs and gutters.( leaves, pine needles, branches) 3.) Seal or screen entry points around the exterior.( utilities, vents, weep holes, window & door frames) 4.) Thin out mulch. 5.) Correct moisture conditions.( gutter drainage, standing water, condensation pipes) 6.) Removing harboring areas. ( inside and outside nest areas) 7.) Trim back overgrown tree branches and bushes. 8.) Rake up leaves. 9.) Clean under and around stove, fridge, washer & dryer and other hard to reach interior areas. 10.) Remove debris from crawlspace. Wow, a lot to consider in this partial list and we haven't even begun any treatment yet. The Pest Force believes it just makes sense to attack the source and not just focus on the symptom. 47 Reasons Why You'll Love Our Service: We use the finest professionals--the pick of the industry. We have decades of experience in our profession. We Screen all employees. We wear booties over our shoes to protect your home. We use uniformed technicians. We use newer model vehicles. We have an established home office in your area. We have Master Termite Technicians. We use integrated pest managment techniques. We spend more time on accounts than average. We have a long list of satisfied customers. We are a QualityPro company, "the mark of excellence in pest management." We don't charge extra fees on initial treatment. We offer discounts on combined services. We offer a FREE! inspection and evaluation. We meet monthy to promote quality control. We do monthly truck inspections for neatness. We are on time for set appointments or you get a discounted price. We use tracking devices in our vehicles. We are happy to answer pest questions over the phone. We use state-of-the-art equipment. We promote "green" methods of operation. We manage key accounts. We are members of the South Carolina Association of Realtors and have access to a lock box key. We have an in-house lab for pest identification. We donate to local charities. We are trained and knowledgeable in all areas of termite protection. We are trained in all treatment methods for new construction. We offer a benefit package to our employees. We ensure our employees have continuing education. We inspect equipment regularly. We pay our employees hourly, not based on commission. We use no odor products. We are licensed in structural and ornamental pest management. We specialize in ant control, both interior and exterior. We eliminate roach infestations. We know where pests hide. We manage pest problems for HOAs & POAs. We carry a high standard of insurance, above and beyond requirements, to protect you. We offer the best value for your money. We clean up dead bugs and spider webs. We don't just treat a symptom we get to the source of the problem. We have company owners that are available. We have a money back guarantee. We love what we do, offering folks peace of mind. We have 47 reasons why you will love us :-) WE STOP PESTS!
Introducing a fresh new look for your Profile.
Click the 'Edit Profile' button below to enter 'Edit Mode' and continue the tour.