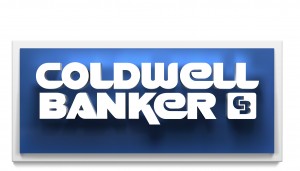 Get to Know Jo-Ann Reilly
Licensed Associate Real Estate Broker at Coldwell Banker in Briarcliff Manor and Pleasantville servicing all of Westchester County, and sold over $20 million in residential real estate. My area of expertise is The River Towns along the Hudson River with expansion north to Ossining, Peekskill and Yorktown. My goal is to be Your Partner In Real Estate and educate my clients with the essential tools to purchase and or sell their home. I am trustworthy, caring, and very knowledgeable Real Estate Associate Broker who continues to make great effort in servicing my clients with professional results. I am diligent about communicating with my buyers and sellers to ensure a successful sale. I am very loyal, and I deliver truly remarkable service. I was recently awarded Sales Associate of the Month for October 2013 and January 2014. I am a customer driven Realtor dedicated to achieving results and providing exceptional service. If you are in the market to buy or sell a home, I will put my 11 years of real estate expertise to work for you!
 A large part of my business is built on referrals, which is a great compliment. If you know of anyone looking to buy or sell, I would be happy to refer them to a qualified agent!! Please call me with all your Real Estate inquiries as I would be happy to help. Good service begins with honest communication. Thank you for the trust and confidence in me.
Certifications
CRS (Council of Residential Specialities)
Real Estate Associate Broker
Previews Certified
Relocation Certified
New Construction Certified
Awards
*Agent of the Month, August 2014 Most Dollar Volume
*Ranked top 50 Agents in Coldwell Banker Westchester at end of March & June 2014
*Achieved Council of Residential Specialists Designation (CRS) 
*Agent of the Month, January & May 2014
*Agent of the Month, October 2013
*Ranked top 50 Agents in Coldwell Banker Westchester in 2007
*Associate of the Month April 2007    
*Associate of the Month November 2005
*Silver Award--WPMLS
Skills
Very savvy with the market conditions.
Attention to details including want and needs of clients.
Skill full negotiator.
Continue to follow up with all parties involved.
Very confident and knowledgeable.
Passionate about Real Estate.
Delivers "Truly Remarkable Service".
Chris B.
08/14/2014
We have bought and sold properties in the past and this transaction was needlessly difficult and we closed 6 weeks after the date on our contract. Jo-Ann helped to keep things moving each time we were about to walk away, which was more than once, and even called every few days just to check in and make sure we were OK. Without her patience, tenacity and hands on approach we would not have been able to see this purchase through. We truly appreciate all that Jo-Ann did for us, you have a real gem in your office.
Claudia S.
07/01/2014
I can't say enough about Jo-Ann. She was extremely well-organized, knowledgeable, efficient and professional. She checked and double checked every fact, question, statement and any other information that was requested, needed or given to us. It was ultimately her who found the home that would best suit our needs. She was extremely helpful in the negotiation process. Jo-Ann was very savvy regarding the other agents who had to deal with, pointing out the proper procedures. I will never forget what she did for us.
Maureen M.
03/04/2014
I sold my home, and moved out of state, and with Jo-Ann's help and knowledge she was able to coordinate everything including referring me an agent. She made sure that I was in good hands and helped paved the way for me so I wouldn't have to be stressed to look for an agent. Jo-Ann was always advising me, guiding me and enlightening me with the sale of my home.
Nilufar B.
01/15/2013
We could not have had a better person on our side at a time like this. Her attention to detail, following up and communicating with us all the time made the transaction smooth. I always knew that if I needed help with anything that I could depend on her. I would recommend her in a heartbeat.