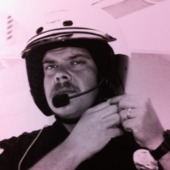 BRE# 01238257
Real Estate Agent
Connor T. MacIvor
661.400.1720
Santa Clarita, CA

—

RE/MAX Gateway

RE/MAX International Inc.
We are REMAX Realtors bringing you www.SantaClaritaHomeExperts.com Our Clients enjoy a daily briefing concerning real estate and the local happenings.
Get to know Connor T. MacIvor
I'm Connor with the Santa Clarita Home Experts. We first started in real estate back in 1998 and that was not when we bought our first home or thought about real estate(as some agents include in their "work history")
Search for Foreclosures and Bank Owned Homes
1998 was the year that I passed the stated CABRE exam and then became a Licensed Realtor. Paris joined me the following year and between then and now, we have been Blessed with some of the best clients anyone could ask for!
I was a LAPD motor cop for 13 of my 17 years of full duty service with the LAPD. I taught various classes, as well. DRE, IDAP, Firearms, Glock, .45 Transition, SITS, RADAR, LASER, Motor Transition to Firearms and others. I finished out with 22 years - 17 full time service with a few more as a full line reserve officer for the LAPD.
Search for all homes for Sale in Santa Clarita Valley
When it came to providing real estate services to those who trusted our brand of Paris911, and the Paris911 Team, we were and still are all about protection and safety when it comes to the biggest investment of one's life.
We have built several platforms that do a GREAT job at answering real estate questions that are asked by first time buyers and the veteran buyers of real estate.
Read our SCVnest Blog about Real Estate Tips
We also have our Resources Page that gets into seller and buyer education. Topical lists for every conceivable real estate scenario and more!
At the end of the day - we are only as good as those services we have provided to our clients in the ways of real estate consultation and real estate representation.
Reach out to me when you are ready and I'll be there for you as I have been for some many others in Southern California and in the Santa Clarita Valley where we arse Headquatered.
Connor T. MacIvor's Blog Posts
Home Buying
–

almost 2 years ago
Real Estate Market Trends
–

almost 2 years ago
Real Estate Best Practices
–

over 4 years ago
Home Selling
–

almost 6 years ago
Watch this First before you do anything related to Real Estate
Santa Clarita Real Estate agents speaking about "first moves" by those wanting to buy or sell real estate in the local real estate markets. We also spoke about the trials and tribulations at the new home centers and with the new home builders. Watching out for the special assessments, mello roos and assessments. If you are wanting to look at real estate, before committing to an agent, open houses seem to be the thing to attend. You can search via SantaClaritaOpenHouses.com. Having the dual agency rear it's ugly head - it is not a good fit for everyone. Procuring cause explained with reference to homes being held open by real estate agents. Real Estate Searching explained by the Paris911 Team. Real Estate syndication Websites - they don't feed directly from the Multiple Listing service. I can upload trick and fake listings - which is totally dishonorable. But a lot of real estate agents do this very thing. The better way is to search for homes via the internet data exchange like the one at http://SCVnest.com . Be safe - we are REMAX of Valencia and REMAX of Santa Clarita's Paris911 Team.
Certifications
All of the residential real estate for sale in Southern California is displayed on this page.
You can rest assured that this page and these listing update several times per hour.  We are about two things.  We know what it means to own a piece of the "dream", a home, condo or town-home.  We remember our first time when we embraced the Real Estate purchase and bought our first home.  It seems like so long ago, but the enjoyment of raising a family in something that was "mine" - plus the banks :-), was so incredible.  I could make any changes that I wanted, I was truly the king of my castle.  However, we were taken by our real estate representative and swore, while we were becoming licensed through the present day, to never allow that to happen to anyone under our watch.  We have developed real estate search systems like this one to assist our Buyers in the World with their real estate procurement by the Santa Clarita home experts.
Awards
Top 10 at REMAX of Valencia CA
Double Century Award by MADD for DUI enforcement while on the LAPD Motor Squad

REMAX Hall of Fame
REMAX Lifetime Achievement Award
Skills
"Lion taming skills, bow staff skills, bow hunting skills...."
Ha - Jk - seriously - when it comes to real estate the number 1 skill an agent can possess is to be focused on their clients and not the commission.
Everything after that is easy. As long as the agent remembers that they are in business because they are serving the client and the client is the boss - they will enjoy a long and lucrative business in the real estate world.
Testimonials for Connor T. MacIvor
Still feeling the same way!!! Great staff. Great customer service. Feels like your buying a property from a family member. I highly recommend my great friends.

I am looking for a rental home and signed up for alerts from Paris and Connor. I thought that I would only get alerts on properties they represent, but I get alerts from them for properties all around SCV! Paris & Connor are quick to respond to my inquiries & always give me contact info if it's another agents listing. They seem to have an inside connection for availabilities, because several times I've contacted the other agent & they've told me they just put "pre-listing" info out, which is great to sometimes get a jump on a property. If you're in the market, I highly recommend getting on their email list!

We had the pleasure of working with Connor and buying our first home through him. He was excellent to work with and we couldn't have asked for more.

He was very flexible with his availability and accommodated all our requests for properties we wanted to see, even last minute. As he walked us through the properties, he was very knowledgeable and was able to point out aspects of the homes we wouldn't have known otherwise. He didn't make us feel pressured at all and I truly felt like he had our best interest in heart. He was also fully focused on us during our appointments.

In the competitive California market, we were able to get our dream home by following his guidance on our offer amount, requests and offer letter. He kept us updated throughout the whole process and kept in contact with the sellers.

We didn't know anything about buying a home before going into this and Connor was able to explain everything and present all our options to us in an understandable way. Connor is a great guy and we were always able to get in touch with him which is very important for a realtor. He responded to all emails/texts/phone calls almost immediately. He was able to help us with everything from minor home issues to major decisions.

He has great recommendations for the loan company, home inspector, termite inspector and anything else you can think of. He also made it very clear that we could use any company we wanted and we didn't have to use his recommendations. We went with his recommendations and couldn't have been happier with all the great people he works with. He took care of all the scheduling for us and was on top of everything that needed to get done.

We had the pleasure of working with Paris on a lot of the paperwork. She took the time to explain everything so we felt safe with what we were signing. She was very helpful with the escrow process as well.

We couldn't have been happier with buying our home through Connor and happily recommend him and his team.

If you are reading this then you are most likely looking for a realtor. Well look no more. Paris and Connor are of the highest integrity, fight for you (if need be) and genuinely care about you, never forgetting your satisfaction is their ultimate goal. These two know their craft and it shows. God continue to bless these two wonderful agents!

Paris and Conner are a great team to work with and highly recommend using them for all your real estate needs. They helped us find the perfect home in our favorite neighborhood. They are very knowledgeable on home prices, neighborhoods, and trends.

We were not the easiest clients to work with since we are those types of clients that read every document and question everything. Paris/Conner did great by handling all our questions and connecting us with great third party vendors as needed. They have a great network of resources and because they have a great reputation in the industry they worked in collaboration with the selling agents and lender. Needless to say we closed on time and purchased the right home within our budget. I highly recommend them!

Paris, Connor and their team are the VERY BEST not only in the area....but in the INDUSTRY! Their market intelligence and real estate expertise truly amazed us throughout our home sale process. They know every detail of buying & selling and patiently (and repeatedly) articulated them to my husband and I backwards and forwards at every step of the way and as many times as we needed. ;-) I learned so much!

We had multiple offers within hours, back-up offers after that. There was transparency with every move and guidance given whenever we needed it. Furthermore, despite there being no guarantees of any real estate transaction moving forward like "clockwork" ours most certainly DID. In retrospect it is incredibly clear how much their expertise and the effort (FAR BEYOND the details of dotting every "i' and crossing every "t"!) protected our interests and minimized the risks of any bumps during the process or following closing.

Paris and Connor treated us like FAMILY. Their work ethic is off the charts! The REMAX team was fantastic! I will never use, or recommend anyone else. Best decision we ever made to trust them with one of our family's most important life-changing experiences.

I have worked with Paris and Connor since 2003 so it's fair to say with the close of my recent purchase, this review is long overdue.

If you are searching for an agent, let me explain how this dynamic duo works to your advantage. While they are masters of their craft, you have one who has their pulse on every aspect of the market and the other, who you would be hard pressed to find better, who knows contract language like Dexter knows knives.

They represented me in the sale of my home in 2015. Created enough interest prior to listing it that it went over asking and sold in the blink of an eye in an already saturated market. How saturated? My neighbor next door and across the street both had homes for sale within $5,000 of my asking price. One took 4 more months to sell. The other foreclosed.

They represented me again in the purchase of my most recent home in 2016, at a time when trying to purchase a home was all out warfare. Every night for six months Connor hit the pavement with us, showing everything in our price point that came on the market....only to be outbid at every turn.

When we entered escrow the first time, in an emotional bid because who likes to continually hear "best and final" it was Paris who talked me down from the ledge and told me to walk away. Thank God she did because we are now in the perfect home.

Are they the only realtors I know? Nope. I'm sure we all have someone we know in the business. I have lifelong friends and clients who are agents....however, when transacting hundreds of thousands of dollars on my behalf, I'm just as picky when hiring someone to represent MY best interest.

Seriously, stop looking for anyone better. They are a well oiled, well connected team, from the least expensive escrow company to the least expensive home inspection. I know because I checked. Paris and Connor are your first line of defense when purchasing a home.

I can't thank you enough for a stress free transaction......each and every time!

This review is long overdue, but I have to give credit to Connor and especially Jason Ellis. They are two awesome guys and really looked for your best interest throughout the entire home buying process.

My wife and I were first time homebuyers so we really wanted to find an agent that would really be on our side. The only thing that Connor and Jason didn't know was we had worked with about 3 other realtors before coming to them. Those previous realtors didn't either have the experience or would not take into account what we wanted in a home.

We worked with Connor first so he could get a feel of what we wanted and he later introduced us to one of his agents Jason Ellis.
Jason took us out the first time and I swear he took mental notes on what we wanted without us telling him what we wanted because the second day he took us out every house we wanted to put an offer on. Everything was in our criteria, but it just didn't feel right. Jason was no pressure whatsoever. He said I'm here for you guys and I don't care if we have to look
at 5 or 100 homes I will be with you guys in each one of them. We really appreciated that.

We walked into one home we asked to see from Redfin that he did not pick for us. It was at the very top of our budget. He could tell we really liked the house, but he noticed that the neighborhood had 4 homes selling on the same block. He told us that we look like a very nice couple and that this area isn't the best place to be that's why so many homes are being sold here. Jason could have sold us the home and made his commission and left us, but he was so honest and we are glad for the latter of this story.

We finally go to the last house on his list and it was perfect. It had everything we wanted. Also at the top of our budget, but Jason worked with us and got the house for below asking price with some seller credit in a seller's market and in the summer. Don't know how he did it, but he did. Jason is amazing and he walked us through the entire process. The process was so easy and smooth that we felt like it couldn't be this easy. My wife and I could not thank Jason anymore. Jason did not feel like a realtor, but a friend who was there to help you. I would text or call him at all hours and I never once got sent to voicemail. Anything you need he will find out right away and get back to you. I HIGHLY recommend Jason Ellis and already have referred him to people.
Introducing a fresh new look for your Profile.
Click the 'Edit Profile' button below to enter 'Edit Mode' and continue the tour.