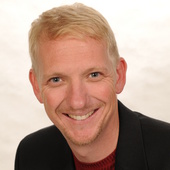 Real Estate Agent
Derek Wagner
Monument Colorado Realtor
Monument, CO

—

Wagner iTeam at Keller Williams Hope Realty

Keller Williams Realty Inc.
Top Monument, Colorado Real Estate Agent - Serving the entire Tri-Lakes areas of Palmer Lake, Woodmoor, Jackson Creek, Monument and Kings Deer. www.MonumentRealEstateConnection.com 719.434.7525
Get to know Derek Wagner
Search ALL Available Homes in Monument Check Out Our Featured Homes
Sell Your Colorado Springs or Monument Home
How Much is Your Home Worth?
Derek Wagner's Blog Posts
Real Estate General Information
–

over 11 years ago
Certifications
The Wagner iTeam at Keller Williams Realty are Realtors® in Monument and Colorado Springs, Colorado and several awesome support staff. The Wagner iTeam was created by Realtors® - Derek and Mariana Wagner (us). We love where we live and we love what we do!
Our Real Estate Statistics:
Over 85% of the homes that we list never need a price reduction to get an accepted offer. On average, the properties we list sell for 99.3% - 101% of asking price - compared to the area average of about 97.17%. Our best priced homes in the best condition are still receiving multiple offers in record time - regardless of the current shifting market.
Who we ARE and WHAT WE DO goes even further than our stats and can be broken down in to 3 Main Areas:
Technology
We, the Wagner iTeam, believe that the effective use of technology will save time and money for both us and our clients. Technology allows our clients to work with us on THEIR terms, not ours and allows us all more time to spend doing what we love. We are very internet savvy - offering you, our client, the most cutting edge and efficient technology tools available.
Our Buyer clients have access to the most cutting edge home-finding programs and our Seller clients know that their property will be advertised on more than 50 real estate web sites and search engines.
We also understand and respect that now over 90% of all home searches start on the internet and that people who start their search for a home on the internet are better educated in the home buying process and really DO know what they want. In fact, most of our business is done via the internet.
Advocacy We are Advocates for Consumer Empowerment in Real Estate
What does this mean?
Well, we believe that the people who are looking to buy and sell real estate are a very smart group of people, in general. We also believe that these same people need to be educated in the world of real estate not sold. Many real estate courses out there teach real estate professionals how to 'overcome client objections' ... What?!?
We believe that we are working FOR you - not against you, and will never try to "overcome your objections." Instead, we do everything we can to understand your real estate needs and educate you so that you can make the best and most educated decision for your wants and needs when buying or selling a home.
We take our responsibility as Realtors® very seriously, and promise to ONLY represent YOUR best interests, as our client.
Furthermore, we are Certified Distressed Property Experts, which gives us the cutting edge experience and education to effectively work with our distressed home sellers who need to sell their home for less than they owe (short sale) and successfully negotiate with their banks to SELL the home and SAVE the home from foreclosure.
Customer Service Buying a house is about YOU - the Home Buyer. Not us. Selling a house is about YOU - the Home Seller. Not us.
We get it.
We pride ourselves in putting our customers first. We refuse to be lumped into the category of "other" agents who place their EGOs above everything. That is NOT us and NOT how we operate. We respect our clients' wants and needs and also know that these "wants and needs" are different from person to person. We promise to stay in touch throughout the whole process. Whether you are looking to relocate to Monument or buy a home or sell a home, we will keep you updated with the information that YOU need WHEN you need it.
Ultimately, we want our clients to have the BEST real estate experience possible, and we will do whatever it takes to make that happen.
Meet the Wagner iTeam Derek and Mariana (we) are the creators and owners of the Wagner iTeam. We are very family-centric and love spending time with our 2 young sons. We love that the business of real estate allows us to be flexible with our schedules, which not only accommodates our clients' needs but also our family's needs as well. We entered the real estate industry on 9/11/01 and joined Keller Williams Realty in 2004, where we have been top producers every year. When we are not helping people buy and sell real estate in and around Monument, CO, we love to travel - both nationally and abroad, as well as snowboard (we are just 2 hours from ski country), watch movies, play with our kids, BBQ with friends (Derek can cook a mean rack of ribs...) and read all kinds of books. Derek was a Volkswagen restoration specialist and before that he was a chef (which explains why Mariana does not cook...) before entering the career of real estate. Derek grew up all over the country, as his Dad was in the Navy, but his roots are in Colorado - where he was born and where he has lived since 1987. In addition to being the head agent for the Wagner iTeam at Keller Williams, Derek is also a mentor for new agents and a part of the Agent Leadership Council (ALC) which helps make pivotal decisions for the entire office. Mariana grew up in both New York City (Bay Ridge, Brooklyn to be exact) and Portland, Oregon. She met Derek in 1993 (while he was visiting the NW), moved to Colorado in 1994 and they were married in 1995 at the Garden of the Gods, here in southern Colorado. Just prior to real estate, Mariana worked in Special Education at the high school level and prior to that was a clerk at a local health food store. Mariana loves working with both people and technology, and is currently a technology trainer for her local Keller Williams office and is working towards being a technology (blog) coach for Keller Williams International.
Introducing a fresh new look for your Profile.
Click the 'Edit Profile' button below to enter 'Edit Mode' and continue the tour.