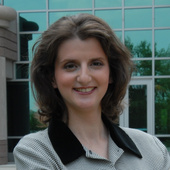 Real Estate Agent
Olga St Pierre
Helping you create a lifetime of memories!
Langhorne, PA

—

Keller Williams Real Estate

Keller Williams Realty Inc.
584 Middletown Blvd, Suite A50
Langhorne , PA 19047
---
2014 5 Star Agent, chosen by Philadelphia Magazine, I live, play and work in Bucks County, PA, NE Philly, Mercer and Burlington County, NJ. The best of both sides of Delaware River!
Get to know Olga St Pierre
From Russia … to a Country of Opportunities
Olga (Sakhina) St. Pierre knows all about moving and finding a new place to live. Relocating from St. Petersburg, Russia to the United States in November of 1992, at the age of 15, constitutes all the readjusting and readapting one will ever need in a lifetime!  Imagine packing everything that's important to you in two suitcases, hoping that it will prepare you for a new, unknown life, 3000 miles away!
Charting Her Life Course
 After settling in central New Jersey, the transition was long, difficult and challenging for everyone in Olga's family. "I respect my parents tremendously for changing their lives for me and my sister and persevering for so many years. That's why I was determined to do my best in high school and college and succeed professionally and personally," says Olga.
 She attended Trenton State College (which is now The College of New Jersey) in Ewing, NJ, graduating with a Bachelor of Science degree, with a major in International Business and a double minor in French and Economics.  "In college, I loved being busy, being involved and being around a couple of thousand smart and dedicated students who constantly challenged me," says Olga. These four years taught her to be an independent, focused thinker and dedicated student. After graduating college, Olga worked for a benefits and consulting firm in Philadelphia, where she demonstrated her strong work ethic. She became versed in working independently against deadlines, while imprinting her own methods of completing projects, efficiently. This carefully developed approach to tackling all business-related tasks established the foundation for her successful real estate career."
 "Home is where your family and your life are."
 Olga excels at striking a balance in every aspect of her life, believing that life is precious and so are the BEST things in it: family, friends, a loving spouse, a terrific career and hobbies, that renew and revitalize. Olga met her husband, Richard, during their freshman year in college.  They are alike and different in many ways but share a common passion for their immediate family which includes daughters Victoria and Elizabeth as well as the bigger military family, of which they are a part. Richard is an Active Duty Member of the New Jersey Army National Guard, stationed in New Jersey. He is as committed to his work as Olga is to hers; devoting a career to fostering protection for his country, its citizens and those he loves. "Rich loves his country and his work," adds Olga.  "The military is our 'family', too, absolutely."
 As a family, Olga and Richard's favorite ways to spend time together is to travel for pleasure, relaxation and learning in the US and abroad.  For outdoor recreation, the family often takes bike rides around their neighborhood and likes to barbeque in their backyard. "My heritage and culture are a very important part of my life and my family," adds Olga. She continues to avidly read in English and Russian and practices French.  Olga also enjoys cooking traditional, delicious homemade meals and is teaching her daughters to speak Russian, so they will have the advantage of being bilingual.
 It's no surprise, then, that Olga St. Pierre, the Realtor®, is just as focused on the families she helps in her career, making her the real estate expert of choice for working professionals and their families.  Lifelong memories are created by the people and events that happen in their family home. Olga knows just how important and valuable their investment is to them. Helping you create a lifetime of memories, one home at a time, is what she does best.
 Your Best Representative in Real Estate
Olga fell in love with real estate in her senior year of college when she and her husband purchased their first home in Bucks County, a short distance from their College. It was just a beginning. Extensive renovations of several homes and ownership of income producing rental properties made Olga an expert in long-term, real estate investing. Today, she deftly combines her extensive business experience and market insight to provide both sellers and buyers with the information they need to make informed decisions for the best possible results. Olga helps people find new homes that match their individual preferences and special "musts" by taking the concerns of real people around her, to heart. She values honesty and integrity in people because she displays these important qualities, herself, in all aspects of her life.  As a real estate professional, she continues to utilize her vast knowledge of accommodating life changes to benefit both buyers and sellers, alike. Whether you are looking to buy your next home, sell your current one or relocate to BucksCounty, Mercer or Burlington County, New Jersey, Olga will handle it all!
Professionalism and Compassion
Clients highly value Olga's strong personal integrity, exceptionally high standards and meticulous attention to every detail. With her warmth, good humor and cheerful approach, Olga makes the real estate process smooth and stress free, ensuring a pleasant experience for everyone involved. Each client is special, deserving the very best treatment, possible. Helping you create a lifetime of memories, one home at a time, is how she does it!
Olga St Pierre's Blog Posts
Local News and Events
–

almost 6 years ago
Local News and Events
–

almost 6 years ago
Local News and Events
–

almost 6 years ago
Local News and Events
–

almost 6 years ago
Tough market requires tougher agents! Check our our track record!
This is how we provide above and beyond service to our clients.
Certifications
SELLERS: www.HomesSoldWithOlga.com     BUYERS: www.HomesByOlga.com
With over 10 years of industry experience, Olga St. Pierre Real Estate Team focuses on residential real estate in NE Philadelphia, Bucks County, PA; Mercer and Burlington Counties, NJ. The Team provides an extensive array of services some of which you would never expect from a typical real estate agent. That's because we aren't the typical agent.
SELLERS
Our Strategic Selling System is a proven plan: from setting the price to creating marketing campaigns for traditional media and the Web, we've got a proven plan that will match your home with the right buyers for the right price. Because of our proven system, Olga's team continuously sells homes 3 times faster and for 3.5% more than an average agent.  On a $300,000 home, this equates to $10,500 more in your pocket by using our services.
Our Foreclosure and Short Sale Department is ready to help homeowners that have had unfortunate circumstances in their lives such as illness, loss of employment, etc. Our job is to ease the pain and frustration, review and explain the options available, and help homeowners, through the selling process, choose the best method available, that makes sense financially and personally. 
One of our specialties is Estate Sales. In addition to the home selling process, the team is actively involved with financial advisers, accountants, estate attorneys and the family in helping with the decision making process, that can be challenging.
MOVE ANYONE, ANYWHERE
Olga St. Pierre Team can move anyone anywhere: US and Canada. We provide a state of the art relocation service. Whether your family member or a friend is moving from Dallas to Seattle or from San Francisco to New York, we are here to help make sure your loved ones get outstanding service from door to door.
BUYERS
With over 10 years in the industry, Olga St. Pierre Team has helped many buyers achieve the American Dream: own a home. Whether it's a first time buyer, "home is too small now" buyer, an investor (flips, foreclosures, landlording, bank-owned properties), "empty nesters", "snow birds", we have helped everyone we met, once we got to know them and their dreams and goals.
Our Team's 2nd specialty is working with Police, Fire, and Military Forces. Olga St. Pierre has been an active duty military wife for over 10 years. Because of her extensive knowledge and experience, the team offers a full array of services in addition to our cutting edge marketing and pricing plans. Some of the details in the sale/purchase package include: custom mortgage programs in PA and NJ, complimentary home inspections, complimentary appraisals and/or home warranties, house warming parties hosted by our team, complimentary staging services.
Ready to move forward or know someone we will be glad to help?
Please email, text, call us and visit us on both of our sites, or check with us on Facebook.
We are here to help with real estate and anything else you can think of!
Introducing a fresh new look for your Profile.
Click the 'Edit Profile' button below to enter 'Edit Mode' and continue the tour.