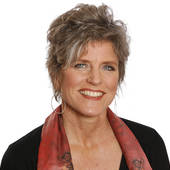 Real Estate Broker/Owner
Dawn Rickabaugh
Note Queen
Carson City, NV

—

Dawn Rickabaugh (Note Queen) Owner Financing Consultant
When banks say NO, I say YES! Note Queen Capital buys seller financed notes across the country, and Dawn is often hired as a Real Estate Consultant to advise on issues related to Owner Financing.
Get to know Dawn Rickabaugh
Dawn Rickabaugh is the broker/owner of Note Queen Capital Funding. She buys seller-financed notes across the country, and helps others do the same.  She has a thriving business as a Real Estate Consultant specializing in transactions that involve Owner Financing.  She will occasionally originate Private Loans in Southern California.
As a Real Estate Broker specializing in legal, ethical and intelligent alternative closing strategies, she is dedicated to liberating & empowering buyers, sellers and real estate professionals in today's market. (View mission statement.)  She also helps people get rid of unsecured debt, thereby increasing the money they have to put towards cash-flowing investments.
She is a writer, educator, coach and author of "Seller Financing on Steroids: Pumping Paper for Power, Peace and Profits."  She has been interviewed and quoted by influential publications such as Investor's Business Daily, the WSJ's MarketWatch, and the National Association of Realtor's Real Estate Today Radio (which broadcast the interview locally on 790 KABC).
She is the creator of Owner Financing Club, a unique membership & training site dedicated to helping passive investors, buyers, sellers, and professionals understand "the dance between property and paper".  She actively supports members of her community around their owner financing and note transactions.
Dawn originally graduated from Brigham Young University in 1987 with a Bachelor of Science in Nursing, and worked for several years in the ICU and ER at Huntington Memorial Hospital in Pasadena. She now pursues her passion for helping people through a blend of traditional and innovative real estate transactions. She has four young adult children and shares a wonderful life with her partner in Temple City.
"Both my mother and I have always wanted to pursue real estate, but it wasn't until a 'mid-life crisis' jarred me into a new career path that we left our nursing careers and joined forces to pursue our dream of working and serving in the real estate world. We are both very different, which is great, because we complement each other very nicely. I love the dance between property and paper." Linda Hacker is gifted in working with the special needs of seniors (both mother and daughter are licensed RNs). Although they are focused on seller financing and real estate notes, Linda does a small amount of traditional real estate business for friends and family. She is a Certified Staging Consultant and has a tendency to roll up her sleeves and work right beside her clients every step of the way. Linda has lived in Alhambra, California for several decades, and is heavily involved with charitable work in the community through her religious organization. She loves spending time in her garden, and planning camping trips with her 4 grown children and 12 grandchildren.
Dawn Rickabaugh's Blog Posts
Real Estate Best Practices
–

over 8 years ago
Real Estate Best Practices
–

over 8 years ago
Real Estate Best Practices
–

over 8 years ago
Real Estate Best Practices
–

over 8 years ago
Certifications
==============================================================
Sign up for 'Seller Financing on Steroids' and join our community at Owner Financing Club.
Owner Financing gets you top dollar for your property, we'll get you top dollar for you paper!
==============================================================
Where Tradition Meets Innovation . . .
This is the place to come for a sense of hope and possibility.  When banks say NO, I say YES!  When you think you're out of options, let me open your mind to concepts and strategies you've probably never even heard of.  You're not at the mercy of the market . . . I want to liberate and empower you to get what you most want and need, regardless of what's going on 'out there.'
We are passionate about: Ethical creative financing: Creative financing is here to stay. Let's use it legally, ethically and intelligently for the benefit of all concerned. Closing real estate transactions without bank financing! You don't have to wait on an answer from the bank to get what you want. You can get your property in escrow by advertising: Owner Will Carry. Setting weary landlords free: learn how you can DO LESS and GET MORE by becoming the bank on your own property. Empowering the FSBO: discover little known strategies that give you the BOFS (Best Opportunity For Success). Helping real estate professionals succeed: what you don't know about notes and seller financing is costing you listings, sales and closed escrows, and setting you up for trouble.  Agents are increasingly being asked to participate in seller financing transactions, yet few have the expertise to navigate it competently. Don't let your client come back to you angry when they have to take a massive discount on the sale of their note because you didn't know how to set things up for maximum safety and asset preservation. Helping CPAs and Attorneys provide excellent service: the Installment Sale, Deferred Sales Trust and Title Holding Trust can each powerfully preserve your clients' wealth and create cash flow, but the transactions must be engineered intelligently. You can save your clients moneyby requesting a Professional Note Appraisal on any notes currently held in portfolio. Getting instant cash to note holders: when you need money now, you want to be able to sell your note for minimum discount, and you don't have to sell the whole note! What do you really need?
We are dedicated to liberating & empowering sellers, buyers and real estate professionals in today's market.
Learn more about how we can help.
Introducing a fresh new look for your Profile.
Click the 'Edit Profile' button below to enter 'Edit Mode' and continue the tour.