Norma Toering Broker for Palos Verdes and Beach Cities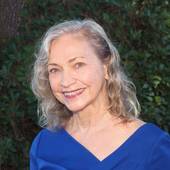 BRE# 01147470
Real Estate Broker/Owner
Norma Toering Broker for Palos Verdes and Beach Cities
Palos Verdes Luxury Homes in L.A.
Rancho Palos Verdes, CA

—

Charlemagne International Properties
Charlemagne International Properties
609 Deep Valley Drive, Suite 200
Rolling Hills Estates , California 90274
---
Palos Verdes Luxury Coastal Homes are my specialty and area of expertise, but serving all your Greater Los Angeles area real estate needs is my goal.
Get to know Norma Toering Broker for Palos Verdes and Beach Cities
Charlemagne International Properties
Norma Toering - Broker Owner
(310) 493-8333
Trusted by Forbes Magazine to help value real estate holdings for their famous "400" list.
http://www.charlemagneproperties.com/ my website geared toward sellers.
http://www.toeringandteam.com/ my website for buyers.
Find Norma on: Twitter  Facebook  LinkedIn
Follow Norma's blog directly on PalosVerdesLifestyle.com - Palos Verdes Real Estate Blog
More information on Palos Verdes - Buyer Tips - Seller Tips - Relocating to Palos Verdes
Search for Palos Verdes Homes and Real Estate on the Toering and Team website.
Keep track of your Palos Verdes neighborhood prices with Norma's Palos Verdes Real Estate Market Reports.
Norma was interviewed by the local Daily Breeze newspaper.
100 Reasons to Call Palos Verdes Home - Norma's article on the benefits of living in PV.
Palos Verdes Realtor since 1992--After making numerous corporate moves, my family "settled" in Palos Verdes in 1989.  When my youngest child started school, I signed up for real estate classes.  After buying and selling homes all over the USA, it was a natural fit. I certainly have first-hand knowledge of selling and buying a home "on the fly."  A first-rate real estate agent can make the difference between disaster and delight.  Oh, the stories I could tell about agents I met along the way!  Some were outstanding, and others were just out there. 
My marketing is geared toward harnessing the power of the Internet to promote my listings and reach prospective buyers.  In today's fast-paced society online presence gives the consumer the instant gratification they are accustomed to in other areas of their life.  Real estate agents must not lag behind.  With the help of my Internet marketing team, we launch an effective marketing campaign online within hours of taking a listing.
The quality of your selling or buying experience will be heavily determined by the agent you select to represent you.  It is one of the most important choices you will make when buying or selling real estate.
"Thank you both for all your hard work. We had another pleasant experience with the Toering Team. You will be highly recommended in the future." Steve Schneider
"Thanks for being such a great agent on all our deals! I sure do appreciate more so that you are one heck of a professional in this field who has always had our best interest in mind."  Carina Coleman
My desire to serve others with integrity and diligence is evident to those who know and work with me.  I always tell the truth even when it is not what my clients want to hear.  Honesty is the best sales tool and the foundation of my business.  Trust takes years to build but can be destroyed in a few seconds by less than ethical actions and false words.
"You made everything simple and helped us in every way...We know we can safely say you are a great person, someone who can be trusted." Doctors Julio and Beatriz Sierra
"Norma and Josh, I want to thank you for your dedication and commitment to the sale of my mom's house. You turned this very emotional time into a positive experience. I cannot praise you enough; I feel so fortunate to have had the pleasure of meeting and working with you both. I appreciated the step by step information keeping me continually informed of each phase. Norma, I truly believe your vast experience and continued efforts, made this a reality. Toering and Team is definitely my realtor of choice!!!" - Vicki

"Thank you very much for everything! I am very happy the transaction went very smoothly without me even spending much time on it! I am also happy to be getting such a nice house! I will sure enjoy the house. In the mean time, I will be very happy to refer other clients to you! Stay in touch and see you soon!"
- Alan of Rancho Palos Verdes
100% Club--Top Producer with REMAX Palos Verdes and REMAX Estate Properties since 1994; Member of NAR and CAR,  Member of REMAX Hall of Fame, Broker-Associate with REMAX Palos Verdes
Former first-grade teacher and mother of four Palos Verdes Unified School District graduates--one of California's top school systems!  My daughter is currently a 4th-grade teacher in the Palos Verdes Unified School District.  Two sons work in real estate, and one is in college after completing four years in the Marine Corps. Update, he's now a college graduate and working as a park ranger in Alaska.
As a former teacher, I enjoy being a student of real estate and life.  There is always something new and challenging to learn in this field.  The day you stop learning is the day you get left behind. 
The changing nature of the market requires you to shift selling and buying strategies to adjust to new market conditions.  Whether it is a condo or an apartment complex no transaction is without its issues and challenges.  I thrive on the challenge of bringing my best to each and every transaction.  At the end of the day, I like to walk out the door knowing I showed up and gave my clients my best effort. 
"From beginning to end, Norma was there for us, taking care of the myriad of details with competence, caring, and professionalism. It was our pleasure to work with her." The Howard Family
Education:  B.S. Degree in Education, graduate work in Psychology
Continuing Education:  Recent real estate related college level classes completed:  Real Estate Finance; Property Management; Real Estate Appraisal;  Real Estate Office Management; Real Estate Law.
"Thank you for the exceptional manner in which you handled each and every challenge. You are the best!" The Schneiders
Community Service:  Board member of a local children's charity, Happy Hats for Hospitalized Kids; annual participant in Toys for Tots Toy Drive, and other communities activities. 5% of my commissions is donated to charity to support local and national endeavors.  "Giving Back Moves Us Forward."
"I was trying to sell my property for years. Then I listed it with Norma, who quickly found a buyer. She is an excellent agent." Theo Holstein
Visit my Palos Verdes homes for sale website for more information!
The quality of the relationships I build with my clients is one of the most satisfying aspects of my work.  The opportunity to give back and the fulfilling reward of helping others keeps me motivated.  The thrill of handing the keys to a new home to a buyer or placing a sold sign on a seller's property is as satisfying today as it was when I was a rookie real estate agent.
Review of Palos Verdes Lifestyle (PV Homes and Real Estate Blog) by Lender411:
Norma Toering has been specializing in Palos Verdes & Rolling Hills real estate since 1992. She frequently writes on her blog, http://palosverdeslifestyle.com, regarding updates on home sales reports, opinions, and tips on local real estate, and additional relevant information. Norma started taking real estate classes in 1989, shortly after her youngest child started school, and has since then bought and sold homes all over the USA. Two of Mrs. Toering's sons also work in real estate and another is in college after completing four years of serving in the Marine Corps.
Norma herself is a former 1st-grade teacher and her daughter is currently a fourth-grade teacher in the Palos Verdes Unified School District, which means she can give you an insider's view on why the school is such an excellent one—a high attractor for living in the area.
Norma's blog has already been recognized several times for its unique and contemporary quality. Ever since Norma started writing on it in late 2007, she's kept up a remarkable average of about 40 posts a month! That's impressive. One of her more recent posts, "What's In and What's Out of Real Estate?" contemplates how one can adapt to more modern takes and trends within the business.
Not only is Norma's blog appealing to individuals interested in real estate, but it also grabs readers' attention with articles like "A Little Guilty Pleasure Can Be a Simple Luxury Such as Sleeping In an Extra Hour or Two". Posts like this are what makes it a globally accessible blog. You'll never be bored, because this blog has both quality and quantity! It's certainly one worthy of our five-star rating.
(by Aria Olia)
"We have found our agent for life." The Baze Family
"Norma did an excellent job of getting us a fair price in a tough buyer's market. She definitely has an accurate pulse on the real estate market." The Van der Zalm family
"In a challenging transaction, your desire to expertly represent your client while extending unfailing courtesy to me, to us, as agent and client on the other side of the transaction, was always evident." Mary Ann Hunnicut, agent
Relocation Information
"If you are thinking of moving to the Palos Verdes Peninsula it would be an honor to acquaint you with the South Bay Los Angeles area and help you find a home to purchase."
- Norma Toering
Palos Verdes Basics:
A great place to start your research is my local Palos Verdes real estate blog. It contains PV market trends, news, best buy picks and the latest monthly statistics on home sales for each area of Palos Verdes. Relocation.com chose my blog as one of the top real estate blogs in Los Angeles (5/2009.)
You may also find the history of Palos Verdes and more on my Palos Verdes Information page.
If you would like to search for homes in the Palos Verdes area, including the cities of Rolling Hills, Rolling Hills Estates, Palos Verdes Estates, and Rancho Palos Verdes contact me for properties available in the city and neighborhood of your choice.
MEET THE AGENT:  Norma Toering - Daily Breeze NewspaperBy Stephanie Cary Staff Writer
Posted: 10/28/2011 11:53:15 AM PDT
Agent Norma Toering has an online blog that offers an insider's view into the local real estate market. Brad Graverson/Staff Photographer Norma Toering was an elementary school teacher before starting a family and becoming a stay-at-home mom. But once her four children were all in school, she decided to start a new career. Having moved often, she felt real estate would be a good match and got her license in 1992. Now the Rancho Palos Verdes resident works full time with Re/Max Palos Verdes Realty. And as a former educator, she likes to keep learning, so she got her brokers license this year. When not working, she enjoys yoga, hiking, dancing and hanging out with her four children and six grandchildren. (Interview) What kind of deals do you handle? Norma: I am primarily residential, but as my clientele has grown, I have become what I like to say is a real estate consultant and advisor, so I have branched out into handling my clients' needs and that has included income and commercial property. What areas do you cover? Norma: Primarily the Palos Verdes Peninsula. Thereafter, it would be the surrounding cities, just kind of draw a circle around the Palos Verdes Peninsula - San Pedro, Torrance, the beach cities. What is it that you like about real estate? Norma: I'm working currently with first-time homebuyers and helping them to buy their first home in this market is really fulfilling. I am a member of the Re/Max Hall of Fame, but I think some of my greatest moments are when I've closed a difficult deal and helped a client fulfill their dream. How was the change of careers? Norma: My (teaching) training was not only in first grade but also all the way through to middle school, and I did my master's work in psychology. So I think education and psychology is a wonderful blend for working with people because we solve problems, identify needs and then do our best to meet them. I think that's best done through an educational process rather than a pushy sales process. You have a pretty in-depth blog - what is it about? Norma: I would say that I write a hardcore real estate blog. I would say 95 percent of my articles online, and I have about 1,800 articles now, deal with local real estate or real estate issues. ... I try to give an insider's view of what's happening in the market. Why do you think it's important to have a blog and an online presence? Norma: I think because over 90 percent of buyers begin their home search online, they need to find you there. And so many of them - especially first-time buyers - have many questions, they don't know a whole lot about the process, and they're not ready to walk into a real estate office and say "I'm yours." Today's buyers are used to doing research on their own, so putting information out there where they can find it, they can start the educational process on their own, I think that's something that today's buyers are looking for.  
Norma Toering Broker for Palos Verdes and Beach Cities's Blog Posts
Home Buying
–

about 1 year ago
Home Buying
–

about 4 years ago
Home Buying
–

about 4 years ago
Home Buying
–

about 4 years ago
Norma Toering & Team
A quick introduction.
Certifications
The Lunada Bay cliffs and Pacific Ocean
More information on Palos Verdes.
The Palos Verdes Peninsula is a unique coastal setting in Los Angeles County with four distinct cities.  The west side of "the hill" is Palos Verdes Estates.  Here you will find oceanfront mansions, hillside villas, tree-lined streets, winding drives and breathtaking views.  It's rare to find a single family home for less than $1M.
Rolling Hills Estates occupies the north side of the peninsula.  This is horse country.  Peacocks roam the roads, horseback riding trails and riding rings are woven throughout the city.
The east and south sides of the hill is home to the largest city on the peninsula--Rancho Palos Verdes.  The east side of the hill offers the 24 hour view of the Los Angeles Harbor, the spectacular Vincent Thomas Bridge and coastal views from Malibu to Newport Beach. The south side of the peninsula hugs the coast, offers sweeping ocean views and is the resort side of the hill.  It is home to Trump National Golf Course and Trump Homes. Lowe's new oceanfront resort is under construction and is scheduled to open June 2009.
At the top of the hill is Rolling Hills.  It is a gated city with its own fire department and police force.  If it's acreage you're looking for, you've arrived. The setting is exclusive, the views are spectacular and privacy abounds.  Prices range from $1,500,000 up to $18,000,000.
Each area is unique, but they all share the same outstanding Palos Verdes Unified School District.
It has been my privilege to sell properties in all four of the Palos Verdes Peninsula cities.

My area of expertise is coastal luxury homes and equestrian estates. I preview new listings on a weekly basis to keep abreast of new inventory and changes in the local market. My market share is divided equally between buyers and sellers. I enjoy working with both, and find it adds a nice balance to my knowledge of the market.

As a former teacher, I consider it my job to educate the consumer by providing market information to enable them to make a well informed decision regarding the sale or purchase of property.
Tune in to my Palos Verdes Real Estate Blog for best buys in Palos Verdes; Palos Verdes home sales, market updates; buy and sell signals; advice to buyers and sellers, local news and other real estate related topics of interest. Updates are posted on all four cities on the Palos Verdes Peninsula, PV School District and other happenings on "The Hill."  My blog was recently chosen as one of the top Los Angeles real estate blogs by Relocation .com!
My Palos Verdes homes website includes a free home and property search, Palos Verdes information, relocation tips, neighborhood market reports and more.

Charlemagne International Properties opened in 2014.  Our goal is list and sell local properties to our global community as well as our neighbors next door.
Palos Verdes Relocation Package
Sometimes a relocation distance of 30 miles can be just as disruptive as one of 3,000 miles. I know, I've made both type of moves!
I've written numerous articles about various aspects of life on the Palos Verdes Peninsula and many were written with prospective new residents in mind. As a matter of fact, Relocation.com chose my blog, Palos Verdes Lifestyle, as one of the top ten real estate blogs in Los Angeles.
If you're contemplating a move to Palos Verdes, here are a few articles I hope you will find insightful and helpful.
Got kids? Then you may want to start by reading about our top-ranked Palos Verdes Unified Schools.
Palos Verdes High Schools Ranked in Nation's Top 100
Palos Verdes offers a wide selection of home styles and prices. Whether you're in the market for a seaside villa, a coastal cottage or an equestrian estate you can probably find it in one of the four cities on the Palos Verdes Peninsula.
100 Reasons to Move to Palos Verdes, California
There's a Home in Palos Verdes for You
The Value of a View in Palos Verdes by Norma Toering
Give Buyers Information Not an Offer Price
Searching Through Cyberspace for a Place to Call Home
Why I Chose Palos Verdes 20 Years Ago
The Dirty Side of Real Estate - Norma Toering RE/MAX Palos Verdes
Check out the beaches, yes we have them in Palos Verdes, along with our spectacular bluffs and rocky coastline. RAT BEACH in Palos Verdes Estates is Great for Kids
Palos Verdes Daily Photo --Beaches
Palos Verdes Daily Photo Great coastline photo taken on my morning walk.
In the mood for a hike or a horse ride? Rolling Hills & Palos Verdes Peninsula Trail Guide
Ready for a day trip? Try one of these: Day Tripping from Palos Verdes - Norma Toering 
Norma Toering & Team 310.493.8333
----------------------------------------------------------------
Value of a View in Palos Verdes
Beauty is in the eye of the beholder, as is the value of a view. This is one of the great puzzles of selling view homes on the Palos Verdes Peninsula. We have a plethora of views. There are varying degrees of views, there are up close and personal views and there are some homes with pastoral views (some buyers consider this a non-view when compared with a panoramic view). What's an agent to do when asked to place a value on a view?
The Views of Palos Verdes:The Queen's Necklace view is one of the most sought after on the entire Palos Verdes Peninsula. Many residents of Palos Verdes Estates are fortunate to enjoy this amazing sight from the comfort and convenience of their home. It is a combination of Pacific Ocean meeting the encircling lights of the Beach Cities and beyond all the way to Malibu. Toss in snow capped mountain in the background on a clear day and few would disagree this is a million dollar view.
The Blue Pacific and Catalina Island is another very popular view in Palos Verdes. A drive along Palos Verdes South will soon reveal why Lowe's chose to build one of the most spectacular resorts in Southern California overlooking this view. Terranea will open this summer and the views are incredible and inspiring. Donald Trump's golf course is located nearby and enjoys the same view.
City lights is an undeniably romantic view. The lights of the Los Angeles Basin and Los Angeles Harbor sparkle throughout the night and twinkle like millions of strands of holiday lights.Palos Verdes is affectionately referred to as "The Hill" by locals and nowhere is this more evident than when you are looking down at the glittering lights of the night.
Other views include coastline, whitewater, bluffs, hills. parks and so much more. Some are from atop "The Hill" and others are so close you can almost dip your toes in the water or hear the surf. There is no doubt views add value to Palos Verdes Property. It also adds beauty, serenity and joy. Those intangibles may be one of the greatest gifts of owning property on the Palos Verdes Peninsula.
------------------------------------------------------------------------

South Bay Los Angeles cities that Norma sells real estate in include: Palos Verdes Estates, Rolling Hills, Rolling Hills Estates, Rancho Palos Verdes, San Pedro, Torrance, Redondo Beach, Hermosa Beach and Manhattan Beach.
Looking back over my real estate career I see my specialization as being one of providing outstanding service on every transaction whether it is a condo or a coastal mansion. I have sold a number of equestrian properties as well as coastal view homes.

Another emerging specialty is managing the real estate portfolio of my clients. I currently have two single family residences, a motel, raw land, and a RV park for sale, and investment property in escrow--all transactions involve past clients. I consider it one of the highest compliments when a client returns to me with their business or refers me to their friends and relatives.
Seller's Tips for Palos Verdes homes:
1. Prepare your home for sale.
The presentation of your property can greatly enhance the final sales price you obtain. Spruce up your curb appeal by keeping the property well landscaped and tidy. If you know of safety related repairs to you property you should complete those prior to putting it on the market. Painting with neutral appealing colors can be a great return on investment. Consider staging the property if needed.
2. Price properly.
The best way to determine the value of your home is to know exactly what similar properties in your neighborhood are selling for within the last three months. My free local market reports can keep your finger on the pulse of prices. You can also use online pricing tools such as Zillow to estimate a home's value. Zillow, though helpful, is not an ideal tool for property evaluation in Palos Verdes due to large differences in view, remodels and condidtion of properties even on the same street.
The worst mistake a seller can make is to overprice their property. This will result in "chasing the market down," where the property stays priced too high to draw any offers and even price reductions are too late as values decline. Correct pricing from the starting gate will likely net you more than meeting fair market pricing six months from now.
I have more tips on pricing on my blog links below.
Pricing a property.
Pricing advice from Donald Trump.
3. Choose the correct agent.
If you are thinking of selling your property I would love the opportunity to discuss how I can help you obtain the maximum value. Norma 310 493-8333
4. Make your property easy to view.
You want as many buyers as possible to view your home to maximize your chances of generating an offer. Having a yard sign will create neighborhood buzz. Installing a lockbox will encourage all agents to show your home. Also being willing to have open houses on the weekend will bring many buyers to your property that may not have seen it otherwise. Lookers often become buyers.
Here are some of my personal real estate blog entries designed for sellers:
Secrets of selling high in a buyer's market!
Is your home talking behind your back?
Do color choices matter?
Hello Sellers.
Your house did not sell. Now what?
Are you blinded by love?
When to take a property off the market.
Buyer's Tip for Palos Verdes homes:
1. Start with strong credit.
Obtain a current copy of your credit report to verify all the information is correct. If there are any discrepancies, work with the credit reporting agencies to get them cleaned up. This can take several months so be sure to start early.
2. Discover your house hunting budget.
There are many online mortgage calculators that will help you ballpark the property value for your search. You will get a more accurate number by talking to a lender to get pre-qualified or, better yet, pre-approved for your purchase. They will be able to tell you more exact terms and interest rates based on your financial situation and down payment.
3. The down payment.
Many factors influence how much of down payment will be required when purchasing a house. The standard of 20% down is common but that can be lower in the cases of some goverment guaranteed loans, using private lenders, obtaining a secondary loan or special loan programs by lenders.
Update 2009: With the current lending market most loan packages are requiring a substancial down payment from 20% and up. First time buyers may qualify for FHA loans with only 3.5% down payments though.
4. Online property search.
The internet is a wonderful way to begin your search. You can quickly find homes and neighborhoods that meet your criteria. I have a free property search for Palos Verdes on my website to help you get started.  You can also find the latest monthly sales for each Palos Verdes neighborhood in my Palos Verdes market reports.
5. Select your agent.
With 17 years of aiding buyers in finding the property they desire, it would be my privilege to assist you also. I will help you:
a. Identify your favorite areas to buy a property in.
b. Keep you informed of new listings as soon as they come on the market.
c. Show you the properties that best fit your requirements and provide you with information on the market conditions and pricing.
d. Negotiate on your behalf to secure the best price for your purchase.
e. Faithfully guide you through the buying process including the contracts, disclosures, inspections, and as your liason with the escrow company and your lender.
f. Use my experience to make the transaction as smooth as possible.
It would be an honor to assist you in finding your dream home.
Norma Toering RE/MAX Estate Properties
310-493-8333 Office Phone (310) 831-0800
Here are some of my personal real estate blog entries designed for buyers:
Before you buy!
Searching through cyberspace for a place to call home.
Surviving the house hunting season.
Have a sitdown with a lender.
Palos Verdes Schools in Top 10% Again
Nearly 40 South Bay schools performed among the top 10th of campuses across California in a statewide academic index released by education officials Thursday. Check statewide rankings according to the Daily Breeze Newspaper article.
"Just as the data showed last year, Hermosa Beach, Manhattan Beach and the Palos Verdes Peninsula school districts saw all of their campuses make the top tenth."
Those are some impressive tests results for local school systems and it is even more impressive to see the year to year data. As a former teacher and parent of four Palos Verdes Unifed School District graduates, I am not surprised by the tests results. Although there are many wonderful privates schools on the Palos Verdes Peninsula, the performance of the public schools has a direct impact on home values in the area.
Combined with the coastal location and envious weather, the stellar performance of the local public school system continues to attract new residents to the Palos Verdes Peninsula.
Introducing a fresh new look for your Profile.
Click the 'Edit Profile' button below to enter 'Edit Mode' and continue the tour.