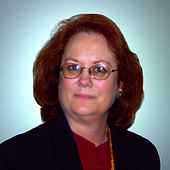 BRE#01299346
Real Estate Agent
Jeanean Gendron
Specializing in Selling Unique Properties
Redding, CA

—

The Address Realty
Jeanean and David Gendron - Specializing in Selling Unique Properties. It's not hard. The Right Price, Beautiful Marketing and a Comprehensive WEB Presence - MARK IT SOLD! Call Today to Learn How!
Get to know Jeanean Gendron
Jeanean Gendron, Realtor, BRE#01299346.
My husband and I met at Apple Computer. We both formed our value system while at Apple. We loved working at Apple and being part of the concept that "We could change the world". I have come to realize of late that we believed we could change the world and we did. Look how far we have come from the Apple IIe. WOW! Neat Stuff!
My husband and I continue to be passionate about life and the celebration of our work. We ran our own software company for 16 years, helping small work groups with performance improvement. It was very good work and we were always helping our clients to see measurable performance improvement. Guess what? We are applying all that great knowledge to our Real Estate Business.
It is such a cosmic dance to be able to build our own systems and do for ourselves what we have been doing for others for so long. Look out baby, here we come. Absolutely outrageous service on every level conceivable is the goal. I can't wait for each day and each new opportunity. We are having some kind of fun now! Stay Tuned!
Service You Deserve. Someone You Can Trust.
Our web sites are designed to be your complete real estate resource. If you are shopping for property you can search for, and view the entire multiple listing service. If you are selling your property, you can get a full competitive analysis of your property's value in today's market. We provide our client with an extensive marketing plan and web exposure that WORKS! I am always available to offer you personal one-on-one help.
BUYERS: Search the MLS for properties in the Redding and Shasta County area. Click Here to fill out a form and receive free email listing reports based on your search criteria. Whether you are a first time buyer or an experienced investor, I can help you with useful information and resources about how to choose the "right" property, making an offer, negotiating, financing, mortgage rates, moving, and everything involved in making an informed real estate decision in todays market. This website and my services are dedicated to helping you.

SELLERS: If you currently own property and are thinking of placing it on the market, this site contains information about preparing your home for sale, pricing your home appropriately, marketing effectively, using technology (Virtual Tour and Your Own Website) to ensure a comprehensive marketing presence. Email us today or call for a Free Market Evaluation. Learn how we can promote your home 24/7 and achieve your real estate goals.
18% of Homes Sold are through Relocation Services. This is an important advantage and one I want to provide you with.

Please feel free to browse through this site to explore Shasta County communities. This comprehensive on-line tool offers direct access to the latest properties for sale in your area. Featuring extensive community information, consumer links, school information, free reports, answers to commonly asked real estate questions, and more, you'll find everything about real estate within one easy source.
You will love the diversity of our area. Our city is sophisticated and philanthropic and yet with short travel you have nature's bounty available. Hiking, fishing, birding, wildflowers and topography that changes within short distances. We have it all! Visit us today and see for yourself!
My husband and I are fly fishing enthusiasts. We love being on the river and the connection it brings to the river and to the environment. There is nothing better than hunting that "brookie" or "brown". My husband David, is a fly fisherman of extraordinary ability (he is poetry in motion when it comes to fly fishing) and is the true fly fisherman. He can fly fish anywhere in any condition. He is the "hunter". I on the other hand have to have just the right spot and just the right equipment. I fiddle at fly fishing. However, both styles of fly fishing are wonderful. As I said, it is not really about how but why. The why is being in the river with glorious sky above and beauty all around and the knowingness of that one second in time when you are completely connected to all living things? That one transcendent moment when you and nature are one is transformative. You are the fish, you are the river and you are all that surrounds you.
We of course practice catch and release and have been asked "why bother". The answer to that is in the act of "thinking like the fish" and therefore "being the fish". Once you have that connection and you actually succeed in "catching the fish" there is complete satisfaction. That second when you are allowed to gently release the hook (no barbs) and as the fish swims free from your gently cupped hand, the celebration of having met this lovely fish for that very short space in time is forever in your memory. I remember every fish I have every caught. The "brookies" shines like a penny and the "rainbows" jumps and fights so beautifully with such spirit. It is all SO, SO GOOD!
Come visit Redding and enjoy the best fishing rivers, streams and lakes in California. Look David and Jeanean Gendron up….and we'll go with you!
If you have any questions please don't hesitate to Contact Us.
Real Living Real Estate Professionals
1647 Court Street
Redding, CA 96001
Jeanean Gendron's Blog Posts
Real Estate Best Practices
–

over 4 years ago
Real Estate General Information
–

over 6 years ago
Real Estate Sales and Marketing
–

almost 8 years ago
Real Estate Market Trends
–

almost 8 years ago
Marketing the Land - Jeanean and David Gendron - The Shasta Lifestyle
We love what we do and that means celebrating the beautiful place we live and work in. We have enjoyed what we call The Shasta Lifestyle here in Northern California. Come along and see how we market and sell ALL our Listings.
Certifications
Residential Services--Service You Deserve. People You Can Trust--Jeanean Gendron. When you are buying or selling property in today's real estate market, it's important to have confidence in your real estate professional. My commitment as your local REALTOR® is to provide you with the specialized real estate service you deserve.
When you are an informed buyer or seller, you'll make the best decisions for the important purchase or sale of your real estate properties. That's why my goal is to keep you informed on trends in the marketplace using the latest statistics in your local area. With property values continuing to adjust, real estate remains a sound investment for now and for the future. As a local area expert with knowledge of the communities, my objective is to work diligently to assist you in meeting your real estate goals.
I am personally committed to providing knowledge based real estate services. My goal will always be to provide you with the highest level of knowledge, information, service and expertise in the field of real estate.
Corporate Mobility Specialist--Marketing Assistance, Closing Assistance, Buyer Value Options/BVO Program, Amended Value/AV Program, Buy-Out Marketing Assistance with Buyer Value Option BVO
New Home Marketing and Residential Construction Certified--Marketing and sales assistance for Developers--we offer full marketing plan design and development services that include: direct mail programs, dedicated websites design and development with complete virtual tour capability. We make the small developer look like the national developer.
Learning is at the core of my real estate career. My commitment to knowledge for my industry is on-going and includes the following completed real estate courses: Property Management, Real Estate Finance, Real Estate Practice, Real Estate Economics, Legal Aspects of Real Estate, Real Estate Principles, Real Estate Appraisal and Escrow. I am a firm believer in continuing education and being knowledgeable in my industry.
I hold the following designations:
Residential Marketing Master (RMM), Certified New Home Specialist, Residential Construction Certified (RCC), Corporate Mobility Specialist (CMS)
AGENT REFERRALS: I AM VERY INTERESTED IN GIVING AND RECEIVING REFERRALS--Just as I work hard for my sellers and buyers.....I will also work hard on referrals to make sure we have a successful transaction. I will keep you in the loop with weekly updates and make sure you are confident in how the transaction is progressing. I am dedicated to reaching the goal.
Awards
Top Producer, Real Living Real Estate Professionals 2013
Million Dollar Producer 13 years
Sold 118 Properties in the last 2 years - All Listings SOLD
Skills
Real Estate Trend Specialist
Extraordinary Marketing Skills
Photographer - Specializing in the Beauty of Our Area - Free Relocation Guide
WEB Developer - 8 Fully Developed - SEO Friendly Websites
Testimonials for Jeanean Gendron
Selling a Unique Property - Canyon Views

09/15/2012

Beautiful marketing and attention to every detail. We placed our confidence in Jeanean and she did not let us down. Our home was designed for a beautiful environment overlooking canyon views. Jeanean even helped us stage our home to present the best features. We sold in 30 days and above asking. We highly recommend Jeanean.

Out of Town Investors

03/01/2010

OUT OF TOWN INVESTORS–Robert and I would like to express our thanks and appreciation for all your efforts in buying our home in Redding. This was a very positive experience for us and it was made easier with your help and guidance. You have an innate ability to remain calm and seek alternatives which helped us through the most difficult parts of the home buying process. Your professionalism and extensive knowledge helped narrow the search and focus our efforts. We admired your determination to provide us with facts and information in order to make quick decisions. You remained open and honest which gained our trust. You became someone we could always rely on.Jeanean, you clearly went above and beyond the call of duty and you are by far, the best real estate professional we have ever worked with. We have enjoyed this adventure and would like to continue a partnership with you and would like you to be with us on our next "project" whether it be land or a home in Redding. Not only have we gained a home in Redding but we have also gained a good friend in Redding, Thank you. RG and RG
Introducing a fresh new look for your Profile.
Click the 'Edit Profile' button below to enter 'Edit Mode' and continue the tour.