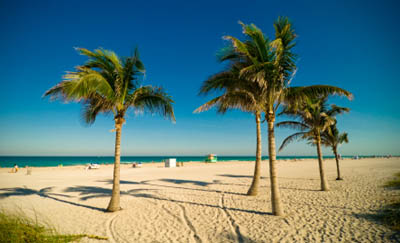 Get to Know Melanie Newman, PSA
 I have dedicated over 17 years to providing the absolute best, most discreet and enthusiastic service Real Estate customers demand. My business savvy as well as great communication skills and service oriented personality comes from operating my Printing Business for 15+ years. Previous to owning a business, I served as a National Sales Manager for the Greater Miami and Visitors Bureau.
 Specialized training and knowledge as a real estate professional also sets me apart from the others. I consider mself to be tenacious as well as dependable.and always available to my clients. You can rest assured when you need me, I am just a phone call or email away.
When I am not providing the utmost in professional service to my customers, I enjoy a healthy lifestyle of cooking, pilates, & cardio training. Action Movies top my list for entertainment as well as music and dancing. I volunteer at a local hospital in the Triage area of the Emergency Room which provides endless interesting "stories" of patients I have
encountered. The weekly experience has helped me realize how empathy really feels and
I have used this feeling to "hold customers hands" leading them through the buying and
selling process of Real Estate
Certifications
 A PSA Certification (Pricing Strategy Advisor) enables me to fine tune my pricing skills for Sellers and Buyers according to the market at hand.  Also Certified in BPO 
preparation as well as Short Sale Certified for 6 Years.
My areas of expertise include Single Family Residential, Condos, and Rentals, Short Sales and Foreclosures....
I pride myself on my "never take no" attitude when it comes to Short Sales and getting the job done. Giving up with the negotiation is not an option! I am forever reading, taking seminars and learning from experience in this specialized field of Distressed Properties.
I live in Aventura, and consider myself the  "go to" consultant in this area. I have also listed/sold as far west as Pembroke Pines and Plantation and as far north as Singer Island. If I am not familiar with an area--I LEARN IT!
Awards
Honor Society Berkshire Hathaway Home Services FLorida Realty
format_quote
Give me a try for honest to goodness great service with utmost ethics & professionalism! I pride myself on being detail oriented and anticipating "hiccups" before they occur.!