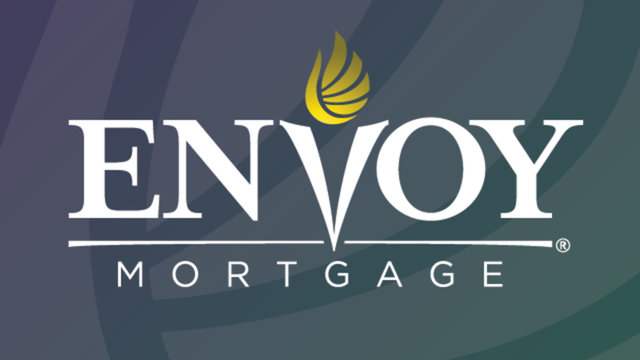 Get to Know Matt Powell
Nothing satisfies me more that assisting new home buyers and current owners in achieving their financial goals while incorporating most of their single biggest asset, their home. Whether it's obtaining a new loan for the purchase of their first home, utilizing equity in their current home to best position themselves for an investment property purchase or just to make sure they are in the best home mortgage for their short and long term goals, my clients can rest assure that my expert team and myself are working diligently for the smoothest transaction possible.

As a seasoned Mortgage Professional with plenty of experience, having been involved in over 1000+ transactions, clients can rest assured that no stone will go un-turned, and no avenue left to cross, in order to meet all of their respective home mortgage needs..

Envoy Mortgage is a top mortgage banker nationally that services roughly 70-80% of loans that we produce. Offering a wide variety of mortgage products and programs, coupled with our industry expertise collaborated with indestructible loan processes and systems make us "The Choice" for consumers and referral partners!

Whether you are a client interested in a loan consultation, a industry partner looking for a truly mutually beneficial professional relationship or a mortgage professional looking to increase your career abilities please do not hesitate to reach out anytime.

"Service You Can Count On!"
Awards
2014 Envoy Mortgage Circle of Excellence Award Winner
2014 Envoy Mortgage Gold Producer President's Club Winner
Skills
Call me.... we can discuss :)
Gregg Vanderhart - Metro Brokers
03/03/2014
Matt Powell did an excellent job closing my transaction quickly without any delays. I went into the transaction blind as the buyers were referred to me at they had already been pre-approved with Matt and his team. I was pleasantly surprised!
Elizabeth - First Time Home Buyer
01/10/2014
Matt went above and beyond my standards!! I had quite a few struggles to overcome to finally reach the point of closing on my first home but he walked me through the entire process and made it so simple. He was always incredibly responsive and clarified any questions that I may have had. It was a pleasure working with him, and I would most definitely recommend him to friends and family!!!
Greg Keating - Owner RE/MAX Momentum
01/07/2014
In my over 8 years in the real estate industry and as an owner of RE/MAX Momentum I have used many and had my agents use many lenders. Matt Powell at Envoy Mortgage is one that I use and will continue to be an advocate for. His preparedness as well as his attention to detail is exemplary. Running an office and still selling 100 properties a year I can't afford to have my lending partner slowing us down, which is another reason why I will continue to use Matt and Envoy. Their model for complete underwritten Buyers pending appraisal prior to seeing any property gives me and my agents leverage while keeping the Buyer's expectations and patience level within a reasonable level. This system has made our jobs much easier and I wish the industry would take a page from them.
Marla - Refinance of her home
01/07/2014
Matt was extremely responsive and very helpful. I never felt like we were lost in the corporate shuffle. If I emailed him, he responded within minutes. He kept me up to date on the status of our loan. We closed on time and as promised by Matt. I would never chose anyone other than Matt for my mortgage needs!!!
Matt Thomas - RE/MAX Momentum
12/13/2013
As a real estate agent I have many mortgage lending professionals interested in doing business together. Envoy has not just asked for, but actually earned, my business. They have been genuinely interested in growing my business and helping me to be successful. Matt is an expert in his industry and I have found him to be amazingly responsive and capable. In a business where when things get busy others become hard to reach and aren't able to perform on time, Matt and his team find time to field calls, questions and concerns and then resolve them professionally and with the results I need to keep my clients on track and satisfied. I would recommend highly Envoy Mortgage.
Anthony Rael - RE/MAX Alliance
12/02/2013
Matt has proven to be a wonderful local mortgage resource for my buyers. He is very knowledgeable and does a great job communicating to ensure everyone involved in the transaction is always on the same page so there are no surprises. Very satisfied with his service.
Jennifer Zimmerman - RE/MAX Momentum
11/05/2013
Matt Powell and Envoy Mortgage do a great job in taking care of myself and my clients. Their rates and fees are very fair, they are prompt and stay on top of important deadlines and do a great job of keeping clients up to date throughout the entire process! I will definitely continue to recommend them to my clients!
Andrew - New Home Contruction
09/06/2013
Matt offered all that I could ask for and more. It was a very pleasant experience and would highly recommend him to family, friends, and others. With past experiences in purchasing a home I encountered very stressful situations, but with Matt it was a night and day difference from those past experiences. Would not second guess using him and Envoy Mortgage for any future purchases. I am thankful and appreciative to Matt and his team!
Margo Orbzut - Keller Williams Preferred
06/06/2013
Matt and the team at Envoy Mortgage and continue to provide an outstanding service. I had an opportunity to work with them many times while representing both buyers and sellers and every time they did an excellent job.
format_quote
Closing...On Time, Every Time!