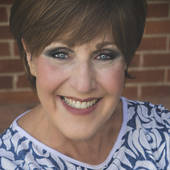 Real Estate Agent
Mimi Foster
Voted Colorado Springs Best Realtor
Colorado Springs, CO

—

Falcon Property Solutions
Voted CO Springs Best Realtor 5 times, working with Buyers and Sellers in the Pikes Peak Region, decades of experience, cutting edge technology, extensive professional resources, Bestselling Author
Get to know Mimi Foster
For over 150 years, Mimi's family has been involved in the real estate business. To say that being a Realtor is in her blood is an understatement.
For several decades she has been involved in representing clients in the Buying and Selling of homes in the Colorado Springs Region specializing in residential sales, military relocation, and representing out-of-state owners in the sale of their local rental property. Voted one of Colorado Springs' Best Realtors five years in a row, please READ FULL BIO
Mimi Foster's Blog Posts
ActiveRain Community
–

28 days ago
ActiveRain Community
–

7 months ago
ActiveRain Community
–

10 months ago
Real Estate Market Trends
–

over 1 year ago
Downtown Colorado Springs
A pictorial tour of Victorian homes in Downtown Colorado Springs
Certifications
CRS - Certified Residential Specialist is the highest Designation awarded to real estate professionals who meet its stringent requirements in the residential real estate sales field. Less than 4% of all licensed Realtors® are Certified Residential Specialists. The prestigious CRS Designation recognizes professional accomplishments in both experience and education. To receive this award, each Realtor® must have significant experience and demonstrate a certain volume of real estate transactions, as well as complete rigorous educational requirements. It is considered the Ph.D. of real estate. Every CRS designee is required to maintain membership in the National Association of Realtors® and to abide by its strict Code of Ethics. The training available to CRS designees includes a strong focus on technology and its applications in the real estate business. The typical CRS designee earns an average income nearly three times that of a non-designated Realtor®.  
GRI - Graduate REALTOR® Institute is the mark of a highly trained real estate professional who has made the commitment to provide a high level of professional services by securing a strong educational foundation to better serve and protect their Clients. It is nationally recognized and is considered the nation's number one professional real estate designation. This designation may only be earned after successfully completing a rigorous educational program that requires 92 hours of live course instruction on topics ranging from marketing and servicing listed properties to real estate law. It is one of the most comprehensive training programs available to Realtors® today. GRI is recognized nationwide as the standard for real estate professionalism. A GRI has superior knowledge of real estate marketing, and has acquired skills that will set them apart from other REALTORS®.  
ABR - Accredited Buyer Representative Designation is the benchmark of excellence in Buyer representation. This coveted designation is awarded to real estate practitioners who meet the specified educational and practical experience criteria. The ABR® designation is designed for real estate Buyer Agents who focus on working directly with Buyer-clients. By attaining the ABR®, you receive valuable real estate education that elevates your skills and knowledge in the eyes of home Buyers. There is also ongoing specialized information, programs, and updates that help you stay on top of the issues and trends in successfully representing Buyers.
ALHS - The prestigious Accredited Luxury Home Specialist Certification. This intensive course explores national luxury housing trends, specialized luxury Buyer and Seller needs, development and delivery of unique high level services, representation issues, liability and risk management, builder services, personal marketing, and much more. Inclusion into the Luxury Home Council requires all members to meet or exceed minimum standards of achievement demonstrating their expertise in the Luxury Home segment of the real estate industry.
AHS - Accredited Home-Staging Specialist. Before a Seller puts their house up for sale, it is imperative in this market that the home be the best it can be. There are too many houses listed in any particular price range to not put the best face forward on a property - to make it a "Shiny Penny." Because how you live in a home and how you market a home are completely different, the process of getting a home ready for sale is called 'Staging.' It is important that you have a Realtor® with a keen eye to know what will help sell a home, what will appeal, and where a Seller would be best served in various areas of pre-sale home preparation. Home Staging is the process of glamorizing the look of a home by presenting it in an optimal light to maximize the selling price. It is about turning the house into a marketable home; it is the vehicle that transforms a lived-in house into a home that is ready to sell. These are two completely different things, and the subtle differences translate directly into higher sales prices. You are going to be moving, so start packing now. Not only do staged homes sell in almost half the time of non-staged houses, but Sellers get substantially more money for a staged home. We are not necessarily talking about home improvements that you have put off for the ten years that you have owned the home. We are talking about de-cluttering, rearranging, doing a polish and shine, and packing up non-essential items prior to showing the property so that it may be presented in its best light.
SFR - Short Sale and Foreclosure Resource is a new Designation that is available through the National Association of Realtors®. Unfortunately, it is a sad fact of life that short sales and foreclosures comprise a large amount of today's standard real estate transactions. These deals are not at all like the traditional transaction with which we were so familiar. It is important that the Realtor® knows how to help Sellers understand the complexities and repercussions of a short sale. It also takes special knowledge to help a Buyer pursue these opportunities knowledgeably. These are not just good skills to have in this market, they are critical to making sure that you are representing your Client professionally. Short sales (where a home is sold to a Buyer for less than what the Seller owes to the Mortgage Company) are not for the Realtor® who is faint of heart. Agents who have received the SFR Designation will have much more confidence to see the transaction through to the end, and are much more likely to have the proper tools and training to navigate the rough waters of a short sale or foreclosure for their Client.
ePRO - is a Realtor® who has been Certified by completing training endorsed by the National Association of Realtors® in the specialized area of using the internet to better assist their Clients. If you use the internet, and you are looking to buy or sell a home, it is important that you work with an ePRO. You can trust doing business with them online, knowing that you will receive the information you need, but that you won't be spammed. They respond quickly to your questions, but know enough not to send you unwanted communications. Your personal information is protected, knowing that an ePRO will guard your privacy. You will receive the most up-to-date information available from a professional who knows the intricacies of online navigation. If you are relocating, an ePRO is an absolute must. With the tools to do your research electronically, the entire buying decision can be made online with a competent ePRO who can show you houses online, can share videos, electronic contracts and signatures, email, and any number of other resources that are at your disposal to make your transaction smooth and streamlined from showing to closing.
APPRAISER - While I do not work as an appraiser, I am licensed in the State of Colorado. It gives me an edge when working with Buyers and Sellers in giving them a clearer picture of Market Value by which to make their decisions.
Testimonials for Mimi Foster
George and Michele Courville

03/17/2017

The first time I met Mimi she was the agent for a home I was buying. I remember thinking I wish she were my agent. So nine years later when we put our family home on the market, Mimi was the agent I called. She is a straight shooter and sincere communicator with excellent negotiating skills. She sold our home for full asking price in a brief period of time. Mimi's professional knowledge of the market combined with her concern for her clients made for a stress-free transaction of our family home. Mimi Foster is a shining example of what all real estate agents should strive to be. She always puts her clients first. She is honest, professional, and even when the going gets tough she is kind.

Seb and Jennifer Haroutunian

09/13/2016

Mimi Foster is service before, during, and after the sale and a friend during the entire experience. Her years of local experience are rivaled by very few. She is professional when need be but not afraid to roll up her sleeves if things get hairy. She sold us our home in 2014 and helped us sell our home in 2016 when we decided to move out of state. When things weren't going as quickly as we had originally hoped, she was always the calming voice of reason. She helped us get the pricing right, get professional pictures taken, stage the home and get is sold. Her famous phrase "It's not time to panic yet" made us feel better because we knew it was coming from experience, not hope. Mimi works behind the scenes with her network of contacts that less senior realtors just don't have. She had previously worked with almost every realtor that showed our home and was able to provide insight because of it. She helped us get the little things done after the home sold because she always has a "guy for that," which is priceless during the stressful time of selling a home. Like a duck, she is calm and cool above the surface but working like crazy below it. I would never think of using anyone else in the Colorado Springs area to buy or sell a home other than Mimi Foster.

I want to say that you are an angel. I want to say you are fantastic! You made the sale of my house so easy and you had a positive attitude that other Realtors never had. I was expecting just to make a little money with the sale of my home, but you got me a great check! You got me lots of offers the first day the house went on the market, and that was fantastic! I will recommend you always. You are very honest and a hard worker, focused and dedicated to the sale even more than I ever was. You were always available and ready to respond, and willing to go above and beyond. Your service is #1 and I am very pleased with the outcome. I will always be in your debt for that! Thank you!

Jack and Nancy Boehm

03/02/2016

Nancy and I want to thank you for all your hard work in helping us sell our house in just two days with multiple offers at full asking price, and then helping us find the perfect home to downsize to. Everything worked out so perfectly and smoothly thanks to you. We are very grateful.

Mimi - I am not writing for advice or help or a job. You have helped us several times purchase or sell a house, so I am not writing about that either! ;) I've just been meaning to tell you how much I adore and admire you and how you run your business. Through these "hard times" you have found a way (many ways, actually) to stay relevant and in people's lives, minds, and hearts. So many women who are entrepreneurs and strong business women can get a bad rap for being feisty or bitchy, but you have remained beautiful in your strength and loving in your wit. I admire you and am inspired by you. Thank you for your example.

Misty and Brandon Dunlap

07/01/2014

I am writing you because I want you to know how truly grateful I am to have you in my life. Buying a house is the biggest adventure EVER, especially when you're young and have absolutely no knowledge whatsoever of how to go about it lol. Thank God we have you though. I haven't felt so comfortable with a stranger in my whole life! The first time I met you, I knew that you were my lady to get the job done! I remember looking at my husband and saying, "I love her already, she is THE ONE!" We went to see many houses, but then we found the house of our dreams. I looked at you and said, "Mimi, I want this house!!!!" and you said "OK!" Not one day has gone by that I have felt out of touch with you or in the dark. You always keep me updated and in the loop and you're always willing to fight for me!!! "WHAT WOULD I DO WITHOUT YOU??!!!" is just about my answer to everything you tell me! I want to thank you SO very much for everything you have done for me. I would recommend you to ANYONE and EVERYONE! We went through two other Realtors before you, and they always made me feel like it was just about the money. You have never ever made me feel that way, and I'm truly grateful that you are in this for me and my husband. Obviously this is your job and you need to get paid for what you do, but you have never once made it feel that way to either of us. I certainly can see and understand how you were voted Best Realtor in Colorado Springs for five years in a row. I don't see ANYONE taking that from you anytime soon! Love ya!

Joseph Sharman

03/06/2014

Mimi is not only a terrific real estate agent, she is a great advisor and friend. We bought one house through her, listed our home with her to sell, and are now working with Mimi to buy another. Mimi knows the Colorado Springs market and neighborhoods inside and out, and she has an excellent idea of which houses and areas hold long-term investment promise. In fact, we simply trust Mimi to find the right house for us, since she knows our preferences and the local real estate so well. Every house she's encouraged us to see has been an excellent fit — we just have to decide which to choose! When listing our property, Mimi worked tirelessly to advertise the house, show it, and find a buyer. She advises on how to manage market swings and trends, and she keeps you informed along the way. Mimi is our only real estate agent in Colorado Springs, and we whole-heartedly recommend her to anyone looking for quality, excellence, and care when listing or buying a home.

Not only is Mimi Foster an outstanding, passionate, and hard working Realtor with a lot of knowledge in her field, she is also a wonderful human being and friend. I was moving out of State and hired Mimi to sell my house in Colorado Springs. I was devastated when circumstances left me to pack my entire household by myself the day before my moving truck arrived. Mimi and I met to discuss more options to sell my house. When I mentioned my dilemma, she promptly volunteered to help. She and her husband, David, were there the next evening, after having worked all day, and loaded all of my furniture and boxes tirelessly until the job was finished. The worst blizzard in years hit while we were loading the truck. Even when I asked them to leave because roads were being closed all over town, they refused. Words can't begin to describe my true appreciation for their great help that saved me that night. I would highly recommend Mimi Foster to anybody who is thinking about selling or purchasing real estate in this area. I guarantee you will not be disappointed. She is simply the best.

Ted and Susie Snyder

11/20/2013

We first used Mimi to sell our house that had been on the market for over six months with another agent. Less than one month later Mimi had it sold. Therefore, it was without hesitation that we called her when we learned we were moving back to Colorado Springs. Mimi has made herself 100% available to us during our home search. Her experience with older homes has been an added bonus. With all of her help we were able to find just the right home for our family.

When my mother passed away, my siblings and I inherited a unique and historical piece of property. When we thought about a Realtor, we were at a loss as to who to call. I first called the Pioneer Museum to see if they could recommend one. They gave me Mimi's name. Then several friends of my mother's also knew the history and uniqueness of the property, and Mimi's name kept coming up. I finally called her and when we got together to talk about listing the property I was very impressed. Her knowledge of the market, her unique ways of marketing the property, her fast delivery of feedback on showings were very impressive. My siblings and I felt very fortunate to have found Mimi to sell our property.
Introducing a fresh new look for your Profile.
Click the 'Edit Profile' button below to enter 'Edit Mode' and continue the tour.