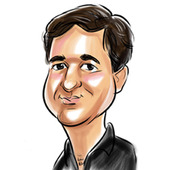 Mortgage and Lending
Matt Listro
Your Credit Repair Expert
Vernon, CT

—

National Credit Fixers - Matt Listro
National Credit Repair Company. Our Connecticut credit repair company is large enough so you know we are successful yet small enough that you are not just another number! Try us - you'll see.
Get to know Matt Listro
My Experience:
Received a Bachelor's Degree in Finance from St. Anselm's College in 1992
Worked in Mortgage Wholesale for 4 years covering all of Connecticut and parts of MA, RI, & NH.
Owned a Mortgage Company for 14 years operating as a lender with a $1 million wharehouse facility.
Sucessfully petitioned HUD for mortgage loan limit increases  to Hartford, Tolland, and Middlesex Counties in 2003 & 2004.
My Mortgage Firm was the #3 loan correspondent for HUD in Hartford county for 3 years running!
 I also own Credit Admiral Software www.creditadmiral.com we rent software to credit repair companies accross the country
 I also organize the largest domestic credit convention in the country www.credit-con.com.
I have been published in Yahoo Finance, US News and World Reports, Dow Jones Marketpalce, The Washington Business Journal and many many more publications
Since 1996 I have been repairing clients credit scores in order for them to credit qualify for a mortage.  Now I am doing the same thing but for YOUR clients!  I have the knowledge, experience, and successful track record behind me!
When applying for a mortgage or any other type of loan or credit card, your credit score is what determines your interest rate. It can also dictate how much money you would have to pay down to get a mortgage. Since most consumers don't have the time to write letters to the credit agencies we do all of the work for you.  If you need to fix bad credit then we have solutions for you!
High Credit Scores are important.
Your credit score affects everything from the home you live in to the car you drive and maybe even the job you work in.  Lenders, insurance agents, and even some employers all use your credit score to make decisions about what type of person you are. A bad credit score says that you are irresponsible with your money and are a risk to creditors. A good credit score says that you can be counted on to make your payments on time and properly settle your debts.
Most credit reports contain errors
Because your credit score is so important to you, it would make sense that the credit reports used to calculate your credit score are managed with the utmost care. Unfortunately for you and the millions of Americans with errors on their credit reports, this is not the case. Studies have shown that flaws in the credit reporting system have resulted in almost 80% of credit reports having errors. In addition, the majority of Connecticut residents' credit reports contain misleading or out of date information that gives creditors the wrong idea of who you are as a consumer.

Odds are you have errors on your credit reports. These errors may be lowering your credit score and forcing you to pay unfair interest rates or even be denied the credit you deserve. National Credit Fixers has the tools to restore bad credit. Effective credit repair will improve your credit score.
If you think your scores are below 720 call us today!
We offer Personalized... Not Computerized Credit Report Repair!
No two peoples credit reports are exactly the same!  So, no pre-set computer program is going to be as effective as real, skilled credit report correction counselors.  Period! At National Credit Fixers, we are real people working hard for our clients.   Of course we use technology, but we do not rely on it to perform the task of credit report repair.  We do not scan credit reports and have an automated system produce duplicate dispute letters to mail to the credit reporting bureaus.   We have skilled counselors that analyze your credit reports, then determine the best possible plan for maximum results.   Then we draft unique and individual letters to the credit reporting agencies or to the creditors, collections agencies, or courthouses, depending on your unique and individual needs.   NO computer program can do that!   When you call our office you will not be patched through to a call center full of unskilled telemarketers that read a pre-written script of answers to the "most commonly asked questions".
National Credit Fixers is a reputable credit repair service that can legally remove negative items off of your credit reports and help you qualify for the best rates possible! Information contained in your credit file must be reported according to a law called the Fair Credit Reporting Act (F.C.R.A.). If the information isn't accurate or verifiable then it must be deleted.  This means your FICO scores will go up as a result.
We use the Fair Credit Reporting Act (FCRA) which is a federal law designed to protect you from being "slandered" by creditors, collectors, and credit reporting agencies. According to the law, a disputed credit account must be accurate, complete, and verifiable for it to remain on your credit report. 

All inaccurate, incomplete or unverifiable accounts must be removed or updated. We have removed bankruptcy, foreclosure, repossessions,  late payments, charge offs, collection accounts, judgments, and many other negative credit items.  We go the extra mile for our clients.
Toll Free:        888-NCFIXER (623-4937)
Toll Free Fax: 888-FAX-4020 (329-4020)
Local:              860-282-6181
281 Hartford Tpke Ste 500
Vernon, CT 06066
Matt Listro's Blog Posts
|
Just for Fun
–

3 months ago
Real Estate Industry
–

about 1 year ago
Real Estate Market Trends
–

about 1 year ago
Local News and Events
–

about 2 years ago
Certifications
Could you use a couple more closings per month?  Send me those buyers who are not quite credit qualified.  I will send you back a credit qualified buyer! That's right close more deals - deals you already have but need a little help.
I will help your client in three ways.  First, I will help them get negative inaccurate or unverifiable information removed from their credit profile.  Secondly, I will help them get more new good credit.  And lastly, I will help tweak there profile (balance transfers, paying down debt, and increasing credit limits) to get them the best score possible. It's really a simple formula!
I also have a few more tricks up my sleeve.  Call me today to find out what they are!
:)
Introducing a fresh new look for your Profile.
Click the 'Edit Profile' button below to enter 'Edit Mode' and continue the tour.