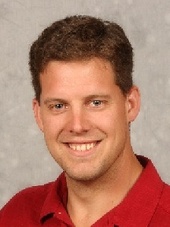 Real Estate Agent
Mark Ferguson
NRBA
I am an REO broker and investor. I sell homes for HUD and over 30 other banks. I fix and flip homes and I also buy and hold long-term rentals I have an investing blog at www.investfourmore.com
Get to know Mark Ferguson
Welcome to my blog! My name is Mark Ferguson and I have been a licensed Realtor since September of 2002. I currently specialize in selling distressed assets for banks, hedge funds and the government. My biggest client is HUD and I love educating people on what HUD homes are, how to buy them and how to sell them as an agent.
I am also an avid Real Estate investor, which is what this blog is focussed on. I have purchased 6 long-term rental homes since December 2010 and I am closing on another April 17, 2013. I buy single family, rental properties that create immediate cash flow. My goal is to have at least $500 a month cash flow on each property and so far I have exceeded those goals. It may seem like a crazy goal, but I hope to have 100 rental homes by the year 2023. With that many rental properties I should be able to afford anything my family or I want or need without having to work. We only live our life once and I plan to make it count!
I also fix and flip homes with my father Jim. He has been a licensed Realtor since 1978 and taught me the business. I remember sleeping under his desk when I was about 5 while he worked in the office. I never wanted to be a Realtor when I grew up, but after graduating from the University of Colorado with a degree in business finance in 2001 I could not find a decent job. I decided to come back home and work with my father for a short stint while I figured out what I wanted to do. Ten years later I am still in Real Estate and still working with my father. We flip about ten houses a year and the flipping aspect of Real Estate can be a great source of capital for long-term rentals. The flips provide instant income, but long-term rentals provide passive income and wealth.
I married my wonderful, beautiful wife Jeni in September of 2008. We actually went to junior high together, but never really knew each other. she messaged me on MySpace in 2006 and she was also a Realtor. She still helps with our fix and flips, but does not sell houses right now. We have boy/girl twins, who were born in June of 2011. They provide great motivation to create passive income and a secure future. My wife is an awesome mom and I could not do what I do without her help and devotion to our children.
In my spare time I love to play golf. I usually find time to play 9 holes a week, which isn't much but I hope to increase that as my passive income increases. I have always loved cars and one of my dreams is to have some rather expensive exotics. Right now I have a 1991 Mustang convertible 5.0 with a supercharger. I managed to put on the supercharger on myself shortly after I graduated from college. I have a 1986 Porsche 928 that is black with black interior. I also have a 2010 Audi S4 that is my daily driver and gets me around in the snow during the winter.
I usually have a few different projects going on that take me forever to finish. Right now I am working on finishing a play room below our stairs for our kids. The space below our stairs was completely blocked off with drywall by the previous owners of our home. They had used it as a dump site when they finished the basement. There was drywall, nails, and all kinds of assorted building materials stashed in that space. I emptied it out, framed a wall, put up drywall and now I am in the process of taping and mudding. My other major project is dying some seats I bought off Ebay for my 928. I re-finished the leather and I am dying them off white. Most people think I am crazy for changing from black to white seats, but I have always loved a light interior.
Enough about me! I hope you enjoy the site and please email or comment if you have any questions or suggestions. This article is a great place to start!
Introducing a fresh new look for your Profile.
Click the 'Edit Profile' button below to enter 'Edit Mode' and continue the tour.