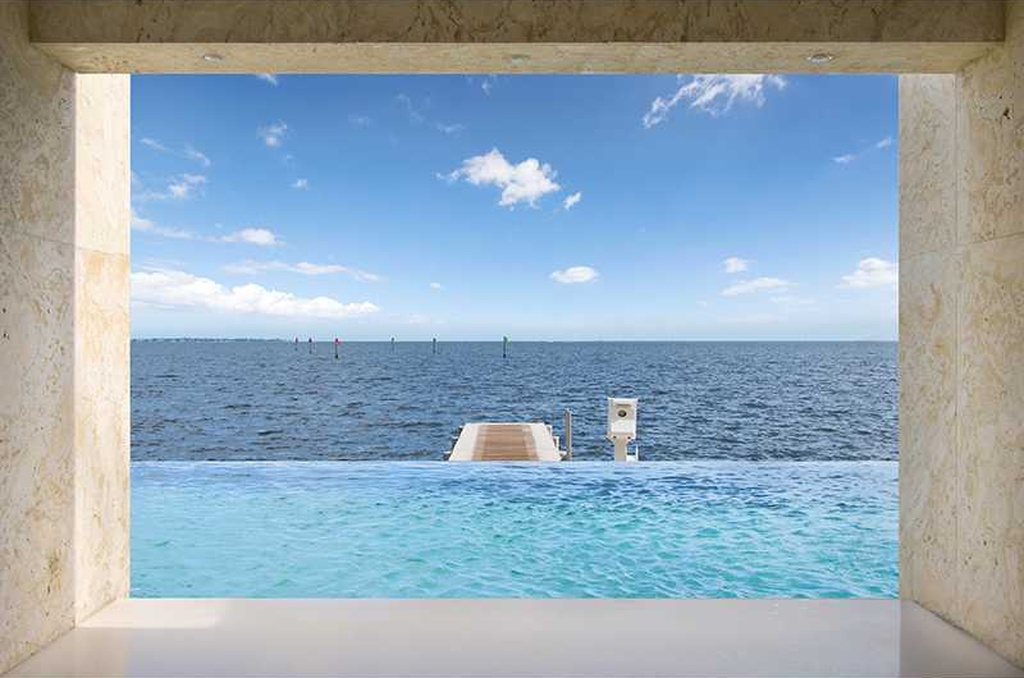 Get to Know Oscar Manes
Oscar Manes is a native to Miami with immense enthusiasm for his hometown and its future development. He prides himself in having insightful local knowledge and a deep expertise in real estate. Oscar has built his reputation through hard work and dedication to high-quality tailored service. A gifted listener, he understands the individual needs of every single client. Oscar is an expert in counseling his clients on the purchase and sale of real estate. Whether it's finding a beach get-away, or helping you get the most out of selling your home, you can count on Oscar to provide the very best personalized service.
VILLA BIANCA
Welcome to Villa Bianca, an impressive one of a kind Mediterranean Masterpiece. Designed by internationally renowned Architect Sara Garcia. The Villa boasts over 6,000 sq. ft. of exquisite architectural details and luxurious finishes. Classical and contemporary details blend; where wood beams and vaulted ceilings play counterpoint to modern amenities. Spacious social areas transition seamlessly to an expansive veranda overlooking the coral accentuated pool and views beyond.
aapeterson
08/24/2015
Oscar helped us bid on the same house four times over the course of five months. He hung in and was the hero of the day when we finally got the house. He's a easy guy to deal with, I'd recommend him to any and everyone.
Nikki Swieringa
08/24/2015
Oscar is a great resource when real estate services are needed. He is patient and attentive. Full of knowledge and I had a wonderful experience working with him.
Anubha Boudouris
08/19/2015
Outstanding service, professional & super friendly I cannot recommend Oscar Manes highly enough for his superb service. He truly over delivered - by 1000%! He was so very helpful with many details getting acclimated to a new city. He is still available for any questions, long after his official role as agent is over. Oscar is extremely knowledgeable, and is just a nice guy. If you are looking for a topnotch agent in the luxury market, look no further - Oscar is your man!
aelabarbera
08/19/2015
Oscar was a great help to me when I was looking to rent a house for myself and my family. He found a wonderful old Spanish that had been completely renovated and fit my needs. That was three years ago and we are still in the house. Oscar is a pleasure to work with. Always patient and always professional. I highly recommend him.
Jennifer M Rogers
08/19/2015
Oscar is one of the most professional, knowledgable realtors we have ever worked with. And he is easy and fun to work with too! He helped us find our dream home. He was able to navigate us through a number of challenging obstacles on the seller's side with grace and ease. We highly recommend working with him!
Yazmine Esparza
08/18/2015
Oscar is very knowledgeable and a great resource if you're looking to make a good home-buying decision. He is methodical in his sales process too, listening to the client's needs and tailoring his recommendations and showings to your specific needs. I recommend Oscar and will most definitely continue to work with him in the future.
Esteban Canales
08/17/2015
Oscar, was great throughout the whole process. By setting realistic expectations and understanding the (Miami) market very well, he was able to find good options and show me what my wife and I had requested. The apartment we ended up finding/choosing was due to Oscar being proactive about the apartment hunt and finding a place a few blocks from my office with all the amenities necessary. This wouldn't have happened if he hadn't taken the time to be on the look out for properties that checked all the boxes for us. I'd recommend Oscar to anyone and if you do contact him, please work with him only because he will spend long days (and nights!) making sure you find and are happy with what you choose. Thank you so much Oscar for all the help and patience with us!
Marilu Kernan
08/14/2015
Oscar has deep knowledge of neighborhoods and trends in Miami real estate market. I have worked with him for over 5 years. He has helped me find and negotiate 3 high return investment properties. What I appreciate the most about Oscar is that he was patient with me as I learned the real estate investment industry and he was appropriately aggressive in getting me the best deal. He is responsive and cares about his client's needs/wants. I wholeheartedly recommend his services for anyone seeking to buy or sell real estate in Miami.