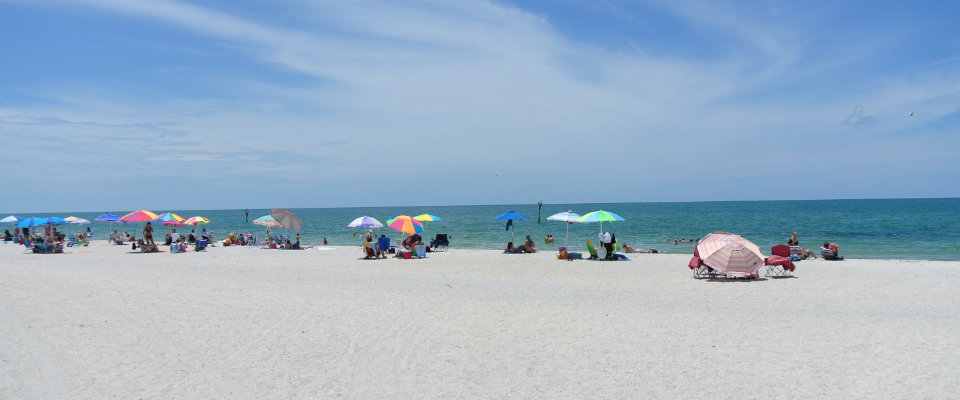 Get to Know Lorrie Tanksley
I am a transplanted "buckeye" from Ohio.  I came to the Charlotte County, Florida area in 1979, planted my roots firmly into the Florida sand and I haven't looked back! 
Having been a licensed real estate salesperson since 1983, my primary focus has continued to be providing exceptional service to each and every one of my clients.  Prior to becoming a full-time real estate professional / Realtor®, I pursued a career in real estate law as a paralegal for 14 years and obtained a wealth of knowledge in the areas of real estate closings, probate, as well as litigation.
I am a certified e-PRO (*http://www.epronar.com/whyuseepro.htm),  SFR (Short Sale & Foreclosure Resource specialist), SRES (Seniors Real Estate specialist), AHWD (At Home With Diversity), and PSA (Pricing Strategy Advisor).  I specialize in client relocations throughout the world, helping you make your move easier.  I can even assist you in referring an agent to help with selling your out of state home.  I am a member of the Punta Gorda-Port Charlotte-North Port Board of Realtors, a member of the Florida Association of Realtors, as well as the National Association of Realtors.  I served on the local WCR (Women's Council of Realtors) Governing Board as Secretary during 2007 and 2008, and the Sponsorship/Strategic Partner Chair from 2013-2018.  I have also served on the Legislative Committee with our Board of Realtors since 2013, as well as the Grievance Committee.  I like being involved in fundraising efforts for various community projects, including Habitat for Humanity, PGI Green Thumbs, Symphony for Kids, Charlotte Players' Kids Onstage, Shoes for Kids, Toys for Tots, as well as for our American Veterans.
I specialize in waterfront home sales, as I really love boating and fishing all around Charlotte Harbor. I also enjoy cooking, traveling and spending time with family and friends.  Working in real estate sales and meeting new people all the time and assisting them with planning for and selling their home, as well as helping buyers in finding their dream home in paradise, is very rewarding to me.  I like being a part of the new journey with them.  I feel that my background and knowledge of this area definitely provide my clients with a one of a kind real estate experience. Give me an opportunity to earn your business!
Certifications
e-PRO (*http://www.epronar.com/whyuseepro.htm)
SFR (Short Sale & Foreclosure Resource specialist)
SRES (Seniors Real Estate specialist)
AHWD (At Home With Diversity)
PSA (Pricing Strategy Advisor)
Awards
RE/MAX Executive Club
RE/MAX 100% Club
2016, 2018 Women's Council of Realtors' (WCR) Realtor Member of the Year
Skills
Strong negotiating and communication skills
Working with buyers and sellers
Local community expert since 1979
Jim & Robin G. - Ohio / Punta Gorda, FL
06/19/2015
Lorrie has honestly been the most thorough and knowledgeable real estate agent we have ever had. Coming from out of state there were lots of issues we were not aware of and Lorrie took care of all of them. She always kept in touch and kept all of the other players on their feet (lenders, inspectors, etc…) I would recommend her highly. She is professional and went above and beyond.
Meg W. - New York
05/27/2015
Lorrie was wonderful - knowledgeable, professional, caring, thorough. I called Lorrie from New York to set up an appointment for when we would be in Florida. We were only there a few days. She met with us, and took care of everything. Her phone calls, texts and emails kept us update on what was going on. What I was afraid would be a problem in selling the condo long distance, was truly a pleasurable experience because of Lorrie. The condo was sold in 3 days.
Bruce & Pat D. - Illinois / Punta Gorda, FL
03/26/2014
Lorrie worked with us over the course of a year to find just the right house! She went above and beyond the call of duty. We were especially impressed with her quick response to our inquiries and requests.
Mack & Delight P. - Kentucky / North Port, FL
12/02/2013
Lorrie was very helpful in the purchase of our home, she would return our phone calls quickly and was there through the whole process of buying our home. We consider her a friend not a agent. We would recommend her to anyone looking for a agent to buy or sell a home. Mack & Delight P. – Kentucky / North Port, Florida
Bruce & Marianne F. – Michigan / North Port, Florida
11/10/2013
Lorrie has a wealth of knowledge. She is well versed in real estate and knows the area she serves. She is helpful with local contacts for insurance and many other resources a person may have when purchasing a home. Lorrie is honest. To her it is not just about selling a home, it is selling a home that suits the client. She gives a 110 percent to her customer. We would highly recommend her.
Luke & Becky T. - North Port, FL
09/13/2013
I don't give out 5-star ratings lightly... Lorrie really is that good. We have bought and sold several homes over the last few years and have had mixed results with realtors, from lazy to all-about-the-money to just o.k., but Lorrie far outshines the rest and as long as we live in this area we will never use another realtor besides Lorrie. Lorrie was great in showing us houses and serving as our agent in negotiations with the seller, and she really distinguished herself in her professionalism, responsiveness, and helping us with all the other little things where we were left on our own with other realtors. Lorrie is very proactive and followed up regularly with all parties... us, the seller's agent and bank, and our bank, to keep the process moving forward and so we could see any roadbumps before we got there, and we had never experienced that level of service before. As far as showing houses, Lorrie showed a great deal of patience and willingness to walk through as many as we wanted... and also provided a great deal of insight about the history of each one. Once we had a contract on a house, Lorrie used her network of contacts to get us a great deal on home insurance and also the home inspector she recommended was extremely thorough and professional. Lorrie also attended the closing with us and was instrumental in making sure it went through because the closing agent was overworked and underprepared and frankly Lorrie had to walk her through the process. Had my wife and I been there alone at closing we would have walked away without the house, but instead we are living in our new home which we love. I highly recommend Lorrie!
Chris T. – California / Port Charlotte, Florida
09/08/2013
I was looking for a sales agent to give me 100 percent. She was 150 percent. I would recommend her to anyone.
Rocky & Barbara F. – Punta Gorda, Florida
08/09/2012
We can't thank you enough for all your help! We really appreciate all the time you spent with us & helping us thru the whole process. You made a stressful time much easier on us. We couldn't have done it without you. Thanks again!
Kurt K. – Michigan
03/05/2010
Lorrie is a very special and caring real estate agent. She was very nice in all her help to sell my property and I would like to thank her for her remarkable service. She was wonderful!
Lee & Marge F., Port Charlotte, Florida
06/05/2006
Thank you for all you did for us while selling our house. We couldn't have done it without you. All that "extra" effort you put forth really made a difference!
format_quote
Professional & friendly experience, amazing results!