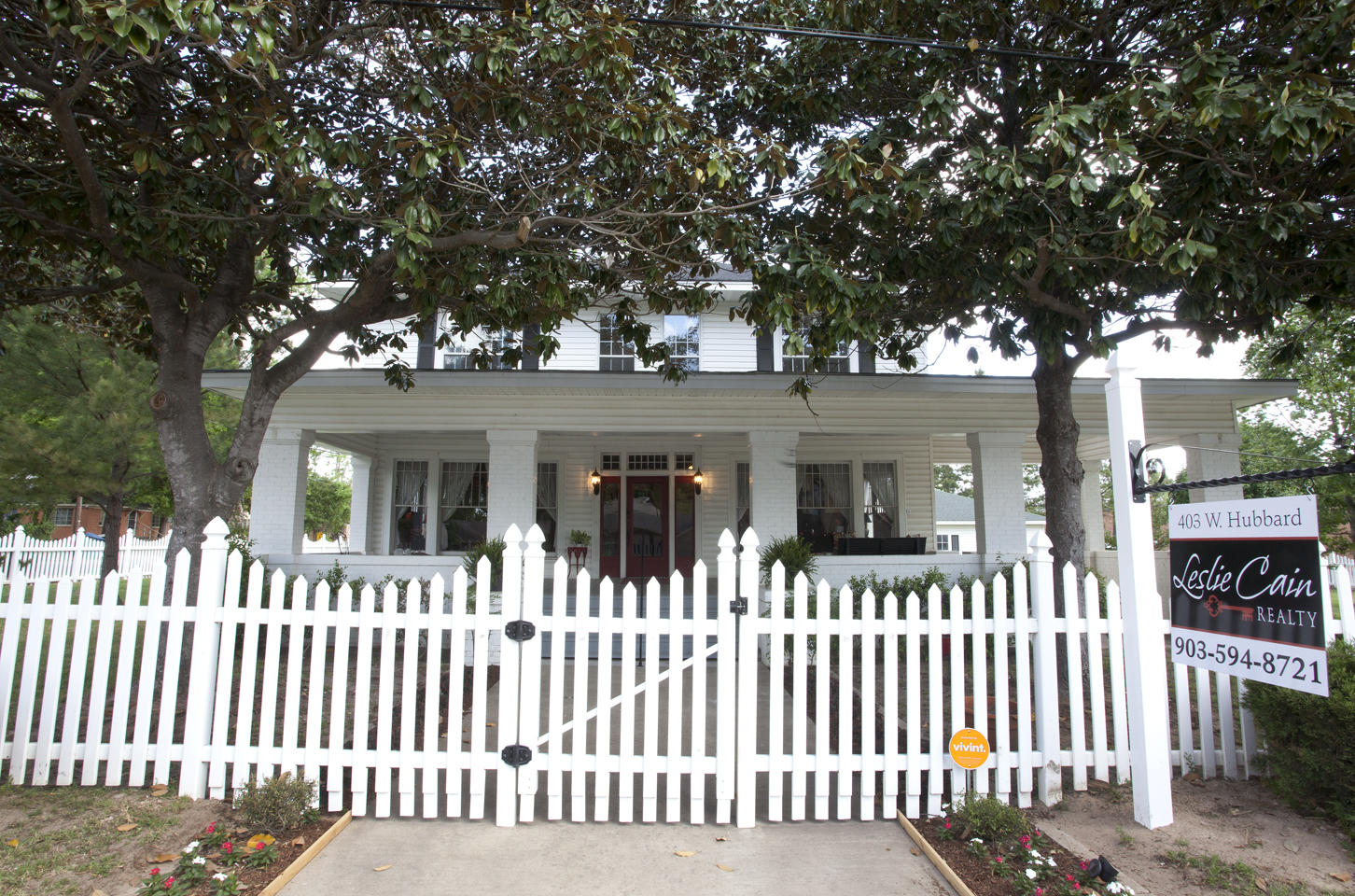 Get to Know Leslie Cain
After 15 years in the Dallas/Fort Worth Metroplex, I returned to the place where I grew up - East Texas. I like to refer to it as the 'Promised Land' because it is a beautiful place to live, and filled with so many good people. 
Prior to becoming a REALTOR®, I was a Public Relations Manager for a large, national non-profit. My career background has taught me to create "out-of-the-box" solutions when assisting my clients in marketing and selling their homes. I offer first-class service to my clients and pledge to always be responsive, creative, tenacious, and best of all - ETHICAL! Integrity is the most important quality you should look for when choosing someone to represent you in your real estate transactions.
I opened Leslie Cain Realty with the hope of providing sellers and buyers a "top-notch" real estate experience from day one to closing day. I'm very aware that some people have a negative opinion of agents based on past experiences. My goal is to change that perception, one client at a time. It's about service, attention to detail and a having a heart that cares for the people I call clients!
Leslie Cain Realty Office - Lindale, TX
Awards
2012 Greater Tyler Association of REALTORS Chuck Gregory "Realtor of the Year"
Teri Johnson
02/16/2014
In September 2013 I was given Leslie Cain's name as a real estate agent to list my home. The moment Leslie came into my home to list my property I was impressed. She is such a amazing lady. She started working immediately and never stopped till I sold my home. She was always available to answer any questions and to calm any fears. But, however she wasn't just a sellers agent I also purchased a house with Leslie . She made the selling and purchasing of a home so easy and fun. She is amazing. She is like the energizer bunny. She never stops till you are satisfied. I want to thank her for everything she did to make these transactions go smoothly and fun. I would say in my eyes she is the best Of the best.Selling and buying is the most stressful time for someone but ,Leslie Cain made it easy.
Cathy Cartmell
12/09/2013
Our home was only on the market 35 days! We feel very pleased in our decision to select Leslie Cain as our Realtor. I will highly recommend her to others needing to sell.
Brad and Liz Stewart
10/09/2013
Working with Leslie Cain was a great experience. Not only did Leslie provide our family sound advice at every corner she did so even when it involved advice that was not in her best self-interest. She put our needs in front of her need to make a sale. We would highly recommend Leslie to any potential real estate customer.
Glenna Tucker
06/06/2012
Leslie Cain is excellent at what she does. She recently sold a house to us and she also sold some property for us. I wouldn't use anyone else. She is just the BEST!