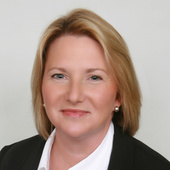 Real Estate Sales Representative
Lori B. Andican
Mountain Lakes, NJ

—

Coldwell Banker Residential Brokerage

Coldwell Banker Real Estate LLC
Route 46 and Crane Road
(91 Crane Road)
Mountain Lakes , NJ 07046
---
Commercial and Residential Real Estate Specialist in Morris and nearby counties. I will personally guide you through every aspect of purchasing and/or selling your property.
Lori B. Andican's Blog Posts
Certifications
Boonton is a vibrant community which is grounded in its historical past.   A rich cultural background has been passed down the years from immigrants who came to Boonton to work in its iron industry. Boonton has been home to abolitionists, a stop on the Underground Railroad and home of the world famous Boontonware.  Trolley cars, vaudeville theatres and hotels thrived on Main Street at the turn of the century. Now the home of high-tech companies, a wide range of restaurants and antique stores, the town has grown and diversified both in its industry and in its ethnic population.
Although Boonton is a town built on industry, it is not without natural beauty. Grace Lord Park, with its fountain, falls and landmark gazebo, is home to the town's concerts during the summer season.  The Rockaway River meanders through the park and our town offering walking trails and a variety of flora and fauna for the nature enthusiast. Boonton is home to one of Morris County's best kept secrets.  The Boonton Falls.  Rivaled only by the Great Falls of Patterson, the power of the falls helped establish the town as a iron town in the 1800.  Now, it offers hiking trails and a chance to see the town as it looked a century ago. 
Boonton is also home to the historic New Jersey's Fireman's Home.  One of only a handful in the entire country, this hospital cares for both fulltime and volunteer fireman that have no other facilities to turn to during retirement or convalescence.
Stretching across 10.8 square miles of Morris County, Hanover Township presents an ideal suburban tapestry of residential neighborhoods, parkland and commercial & industrial businesses. The Township, comprised of Cedar Knolls and Whippany, is home to more than 13,000 residents. Convenient to the metropolitan area and to a network of major highways, the community borders the Townships of Morris, Parsippany-Troy Hills, East Hanover and the Boroughs of Morris Plains and Florham Park.
Located in Hanover Township is the Morristown Airport, the third largest in the state of New Jersey. Some of the businesses located in the Township include Lucent Technologies, Abbott Labs, Verizon and Bear Sterns. In addition, the Morris County Library and radio stations WMTR & WDHA make their home in our Township. The Hanover Marriott and Courtyard By Marriott are also conveniently located on Route 10.
Settled in 1676 and incorporated on March 25, 1740, Hanover's historic charm, showcased in the book, Along The Whippanong, is rich and colorful. Hanover traces its first inhabitants to the Leni-Lenape Indians. Later, in 1710, settlers from New England were lured to Hanover by the promise of abundant natural resources, a promise fulfilled by dense forests of virgin timber, fertile land, veins of iron ore, and the power of the Whippany River. Millwrights who harnessed the river's energy laid the cornerstone of Hanover's present commercial/industrial base, one of prominence in the region.  
The secret of Hanover's past and present success is the commitment to fostering economic growth while preserving open space and parkland areas, providing excellent educational and recreational opportunities, and most important - responding to residents' needs. It is this commitment to good government that has shaped Hanover Township into what it is today- a thriving community, proud of its past and eager to continue its tradition of stability and excellence in government.
http://www.boontontownship.com/         
Montville Township was formed in 1867, from territory set off from Pequannock. It is bounded north by Pequannock township, east by Pequannock township and the Passaic River, south by the Rockaway River and west by the Rockaway River and Boonton Township.
It is about four miles in width and nine miles long; in area it is twice as large as Boonton Township and not quite half as large as Pequannock; in proportion to its area it has more tillable land than either Boonton or Pequannock. The extreme southern part peninsular in form, being nearly surrounded by the Rockaway and Passaic Rivers, consists of what is called the Pine Brook flats, and is a level tract with soil of sandy loam free from stone, which, when properly cultivated, is productive. This part of the township is about thirteen miles from Newark, with which it is connected by a good road, which for three-quarters of the distance consists of a Telford pavement. The soil in the rest of this township consists mainly of loam on clay bottom, and is generally productive in grass, grain, vegetables and fruit. The farmers in the southern part engaged largely in the production of milk to supply the Newark market, and in the more central parts considerable quantities of butter, eggs, poultry, pork, beef, hay and straw were produced for market. For some years past, considerable attention was given to planting choice fruit trees, and some reaped the benefits in apples and pears, which generally yielded a good return.
The land in this township is chiefly rolling; the northern part is principally rough, mountainous woodland; the highest points in the northeastern part are the Waughaw Mountains and Turkey Mountain. In the southeastern part is the Hook Mountain range; between this and the Passaic River is a fertile strip of farming. The Delaware, Lackawanna and Western Railroad and the Morris Canal pass centrally from west to east through the township. A small stream called Stony Brook passes through the north-western part, and empties into the Rockaway River above Powerville; another brook, rising near Turkey Mountain, flows through the village of Montville and down the Valley emptying into the Rockaway River about half a mile below the Dutch Reformed church. This latter stream at Montville village affords some water power, which is about the only power afforded by any stream in the township, excepting that furnished by the Rockaway River for a short distance on the western boundary.
In Passaic Valley... is a quarry of red sandstone...
The population of this township in 1870 was 1,353 white and 50 black, total 1,403; in 1875 it was 1,412 white and 31 black, total 1,443; in 1880 the total population was 1,269 showing a decrease in five years of 174; this decrease no doubt accounted for in part by the stoppage of the Boonton iron works in 1876, as some of the employees at those works lived at Montville. The assesors' figures for 1881 were as follows: Acres, 11,302; valuation of real estate, $459,226; personal property, $118,989; debt, $36,665; polls, 304; State school tax, $1,378.57; county tax, $1,288.69; bounty tax, $1,403.78; road tax, $1,200.
The brook that runs through what is now known as Upper Montville and down the valley, emptying into the Rockaway River below the Dutch Reformed church, was known among the early settlers by the name of "Owl Kill". It is a tortuous stream and often overflows much of the adjoining land, rendering it rich natural 'meadow. Along the banks of this stream stood many large trees, which in olden times were a favorite resort for owls; these birds feed principally upon mice and doubtless were attracted to this place by the large number of mice that burrowed in the soft grounds of the adjoining meadows. Hence this stream, about two miles in length, came to be called "Owl Kill"; from the peculiar pronunciation of the Dutch this was changed to " Uylekill" and the valley as well as the brook was known by that name. This account of the matter is corroborated by Levi Stiles, now 85 years old, who was born and has always lived in this vicinity. We find this view further confirmed by documentary evidence, which is more reliable than mere memory. Humphrey Davenport, one of the first settlers in this vicinity, came here in 1714, a granddaughter of his was on January 1, 1754 married to Jacob Bovie, and she is recorded as born in "Uylekill." This is taken from a certified copy of the church record at Aquackanock.
About Denville:
Denville is known as the "Hub of Morris County" for its location along major transportation routes at the center of the county. In 1988, as part of the town's 75th anniversary celebration, a time capsule was buried that contained "artifacts" from that era.
Denville was formed as a township on April 14, 1913 by an Act of the New Jersey Legislature from portions of Rockaway Township.
Denville has eleven named bodies within township limits. The four major residential lake communities are Cedar Lake, Indian Lake, Rock Ridge, and Lake Arrowhead. Estling Lake is a private summer community, which has some full year residents. The three minor lakes are Cooper Lake, Hollstein Lake, and Openaki Lake. The town also has Cooks Pond, which is a recreational lake available for public use by membership.
Most residents of Denville live in the non-lake communities in town, including Bald Hill, Beacon Hill, Union Hill and Denville Farms communities among others.
http://www.denvillenj.org/     
 About Parsippany:
The Township of Parsippany-Troy Hills, located at the crossroads of Morris County, is accessible to major highways, mass transit, shopping, entertainment and a dynamic job market. Proximity to airports, vacation areas and New York City add to the convenience and richness of life in our community.
Home to passive and active recreation, our extraordinary system of 29 parks now offers artificial turf fields, hockey and roller rinks and a dog park. The three branches of our local library system have wonderful collections of new and classic literature as well as extensive research materials.  Senior citizens enjoy activities at the Community Center which enhance their quality of life and enable them to live independently. The Parsippany Playhouse is a fine example of our involvement in support of the arts.  For those who enjoy golf, there are two 18-hole golf courses situated on more than 330 beautiful acres at the Knoll Country Club.  A 12 theater movie complex and many fine restaurants provide family entertainment while popular township events like the Memorial Day Parade, Fourth of July celebration, Fall Festival, Veterans Day Ceremony and Summer Concert Series unify the community in celebrating all that we have to offer.
The innovative Parsippany school system is known for providing children with an excellent education.  Soccer, baseball, football, ice hockey and roller hockey programs are some of the athletic opportunities that are offered as well as fine scouting programs that teach leadership skills to our youth population.
Parsippany's environment is rich in historical significance as can be seen by at least 50 residences that are over 100 years old, with ten of them dating back to the 1700's.  The preservation of the 1870 Condit House, the 1790 Littleton Schoolhouse and the restoration of the 1793 Bowlsby-DeGelleke House are worthwhile projects that help to preserve a bit of our heritage.  The recent acquisition of the 1783 Isaac Beach House and the construction of the Governor Livingston Park on Parsippany Road which helps to protect the 1830 Livingston-Benedict House are part of our very successful efforts to safeguard the cultural foundation of the community.  Our most famous historic structures includes the National Historic Landmark Craftsman Farms,  home of Gustav Stickley, leader of the Arts and Crafts Movement and famed furniture maker.
Parsippany prides itself on providing quality services to residents, offering state of the art sewer and water treatment facilities, an efficient garbage and recycling program, free transportation system, park and road maintenance, health screenings and continual upgrade of the infrastructure.  Under the protection of a large police department, Parsippany is a safe place with crime statistics that fall well below the national average.
Parsippany is the largest suburban commercial real estate market in New Jersey. We are fortunate that the large ratable base generated by the business and corporate community contributes to a stable tax base enabling us to continue to provide the high level of services for which Parsippany is known.
 http://www.parsippany.net/     
About Mountain Lakes:
In the early part of the century, many new planned communities sprang up across the United States.  Mountain Lakes Residential Park was one of these.
In 1910, Mountain Lakes was a rural woodland owned by a few families with names such as Righter, Grimes, Ball and Van Duyne.  In the space of ten years, however, the entire face of Mountain Lakes changed from a wilderness of Dutch and English properties to a planned suburban community of large stucco houses now affectionately known as "Lakers." During this single decade, the natural and architectural character of Mountain Lakes was developed.  Since then, despite superficial changes, the original design imagined by the local engineer, Lewis Van Duyne, and executed primarily by developer, Herbert J. Hapgood, remains intact.
Today, some 90 years later, Mountain Lakes is still prospering, essentially intact, whereas other planned communities have lost their identities to intrusive development.  Mountain Lakes ability to preserve its original design and character has been cited by professional planners as unique among American communities.
Fifteen years after Lewis Van Duyne surveyed the site for the nearby Boonton Reservoir, his practiced eye conceived a design for the development of the property adjacent to the city-bound branch of the Lackawanna Railroad.  The site was a large tract of pristine land, one of rolling hills, woods, swamps and boulders.  With the vague idea in mind of clearing the land and developing the site, he contacted developer and entrepreneur, Herbert J. Hapgood.
Hapgood, together with his landscape engineer, Arthur T. Holton, had a vision.  He wanted to build homes in a popular, marketable mode.  So he set out to build a gracious planned community to provide future homeowners with comfortable family-oriented homes.
As the first houses were built, residents ventured out from New York to escape the city heat.  The first family, the Lawrence W. Luellens, moved into 46 Dartmouth Road on March 11, 1911.  By the end of June, some fifty families had taken up residence.  After the railroad station was completed in November of 1912, commuters were ready to take advantage of a direct train line to New York.  By the end of 1912, two hundred Hapgood homes were sold and occupied.  By 1923, approximately six hundred stucco houses were built to meet the overwhelming demand.
Hapgood was particularly influenced by the Arts and Crafts movement, at the height of its popularity in 1910 when he started building.  He took many features of Gustav Stickley's Craftsman architecture and philosophy and adapted them to his own designs.  His houses were solid and boxy in appearance.  They were large yet non-ostentatious homes with variations of colonial or neo-classical detail.  All showed a clear relationship to the natural environment and promoted outdoor living.  They were made to fit into the landscape, located on natural rather than graded terrain.  Narrow roads were curved to fit the contours of the land.  Local boulderstone was used extensively.  The houses were designed to appeal to upper middle-class people who wanted to raise their families in a wholesome country environment filled with recreational opportunities and neighbors who would share their values.
An early advertisement features three distinct types of houses which were built on lots near the banks of Wildwood and Mountain Lakes, these lakes having been created for the residential park by three earthen dams.  Hapgood named them the Manor House, the Semi-Bungalow and the Swiss Chalet.  These styles were actually adaptations of the Foursquare House common in American towns in the early part of the twentieth century.  In an article entitled, "The American Foursquare," in The Old House Journal (February 1982), the architectural historian, Renee Kahn, defines the Foursquare as a two story house with "a square boxlike shape, and a low hipped roof with broad overhanging eaves.  The exterior is unadorned, relying for impact on its shape and proportion.  There is usually a porch extending the full width of the front elevation.  Most often, there is a dormer in the roof facing front; sometimes there will also be dormers on the two side planes of the roof.  Occasionally there will be a bay window or other architectural feature that breaks up the absolute flatness of the sides."
The Hapgood model homes were early forerunners of the modern development, but each house was modified to suit individual tastes.  To the basic styles of these houses, Hapgood added colonial and craftsman features.  He reversed floor plans, and inter- changed architectural details.
The choice of materials used in the Lakers reflected both local availability and the fashion of the times.  The fieldstone of the chimneys, walls and foundations was deposited regionally by the Wisconsin glacier ten thousand years ago.  Chestnut paneling, ceiling cross beams and oak flooring were cut from trees by Hapgood at local sawmills using the timber cleared from the construction sites.  Around 1910, builders began to show increased interest in stucco.  Renee Kahn states, "Although its initial cost was slightly more than wood, it required little or no maintenance, and could be tinted delicate pastel colors when wet ...  A soft beige/brown appears to have originally been the most popular color."
As is generally the case in planned communities, most of the trees and plants were removed for ease of construction.  Trees and bushes which have sprung up since reflect the natural, informal landscaping that was prevalent at the time.  The mountain laurel and rhododendron, for example, are specifically adaptive to our acid soil.  Other decorative outdoor structures consisted of garden trellises, pergolas, gazebos, boathouses and tennis courts designed to enhance the enjoyment of the outdoors.
An unusual feature of the development was that so many houses, nearly 500 of them, were built by one developer.  That so many of them have survived is also unusual.  In fact, the 454 original houses still remaining is one of the largest collections of Craftsman-influenced houses in the United States.
The original design layout and the "Hapgoods" established the community as an ideal garden suburb and inspired subsequent development.  The later homes were, for the most part, smaller and of various styles, but the original standards of quality in materials and craftsmanship were continued.  Although there is no code in the Borough to control style of architecture, there exists nevertheless a certain homogeneity within the community derived in large part from the prominence of the old stucco Hapgood homes and the dominance of colonial styles among newer buildings.
In 1923, when Hapgood's enterprise failed, the Belhall Company was formed to take control of undeveloped land and steps were taken for Mountain Lakes to become a separate municipality.  It is significant that, at this time, a committee was formed to draw up possible boundaries for the new Borough.  So it was, that only a little more than a decade after the first construction, boundaries were drawn that went to the Denville border on the west and to Intervale Road on the east, explicitly "in order to permit continuity in development." This was recognition of the idea that Hapgood's vision extended not only to the properties he owned but to others that were contiguous.
Also in the 1920's, well after the Hapgood development was established, the Arthur D. Crane Company bought land from the St. Francis Health Resort and created the Lake Arrowhead development with its own distinctive type of architecture and design upon the land.
Immediately after World War II, a major new development occurred on a large, relatively flat tract of land between the railroad and Intervale Road.  There the Fox Development Company erected some 67 smaller homes that filled an important demand for housing for returning veterans and their young families.
Two other events of major importance to the Borough were its acquisition in 1938 (toward the end of the Depression) of titles to most of the prime undeveloped building lots remaining in the Borough and, in 1952, the purchase of 250 acres of woodland around Crystal and Birchwood Lakes and up to the Tourne.  Both of these acquisitions gave Mountain Lakes the opportunity to control its own destiny, to avert the intrusive over-development that destroyed so many other planned communities, and to maintain its unique character.
Today, the grand gardens have been simplified, houses have been renovated and the servants are gone.  Still, the essential character of the Lakers in their environment remains.  The rustic suburb of Mountain Lakes has maintained its unique character, environment and sense of place created in the two decades following its founding, fulfilling Hapgood's vision of an ideal community.  This town's ability to regulate its growth and thereby control its destiny, cited as unique by Mel Scott in American City Planning Since 1980, is carried on today with renewed dedication to its original ideals.
http://www.mtnlakes.org/     
About Rockaway Township:
Located in picturesque northwestern Morris County, Rockaway Township is the largest municipality in the county, spanning over 45.6 square miles. With over 20,000 residents, Rockaway Township is a family community that offers a unique combination of distinctive neighborhoods which retain a small town character, with lake communities, new housing developments and quiet, more rural residential areas.
The entire community is a rolling countryside with excellent recreational facilities. Protected open space and the environment form an important partnership with the Township's industry and businesses. Only 35 miles west of New York City, several major highways serve the Rockaway Township area. Interstate 80, which crosses the state from the George Washington Bridge in New York City to the Delaware Water Gap, in Pennsylvania, passes through the Township, as does U.S. Highway Route 46. Interstate Routes 280 and 287, and New Jersey State Routes 10, 15, and 23 are adjacent to the Township. Railroad transportation for people and commodities is found on the nearby ConRail, with passenger stations in the neighboring communities of Denville and Dover. Newark International Airport is only 35 minutes away. Within Rockaway Township is Rockaway Townsquare Mall, one of the largest and most modern shopping malls in New Jersey. There are six local schools (five elementary and one middle school), with two regional high schools located just outside its boundaries. The Police Department consists of 53 police officers and there are five volunteer Fire and Rescue Companies serving the area with a combined total of 150 men and women. Rockaway Township, which celebrated its Sesquicentennial Anniversary in 1994, is not only an ideal location for business but, just as importantly, offers an ideal location for living, raising a family and enjoying life.
http://www.rockawaytownship.org/  
All info compliments of the specific town websites.
Awards
RE/MAX Hall of Fame
RE/MAX 100% Club
Introducing a fresh new look for your Profile.
Click the 'Edit Profile' button below to enter 'Edit Mode' and continue the tour.