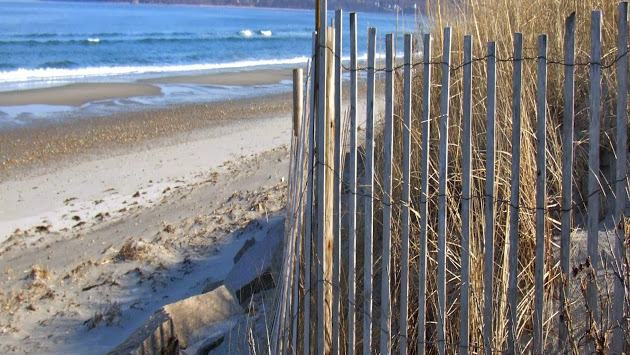 Get to Know Kimberlee Canducci
Working with an agent who is a local expert provides unique advantages when buying or selling a home. In-depth knowledge about the town's neighborhoods and history enables us to provide strategies that are tailored for each individual property, taking into account the hyper-local market trends.  When Selling a home Kim implements a 115 point home selling process that sell homes for up to 18% more than traditional agents.  
With over 18 years experience as a Realtor, Kim Canducci was featured as one of 18 top real estate agents in North America in the two recent books, Experts on Buying a Home, and Experts on Selling a Home.  Kim was also featured in Billion Dollar Agent in 2004.
An expert in Internet marketing Kim brings a broad range of knowledge and experience to help her clients get the most for their money when buying or selling their home. An experience Buyer's Agent, she has she has the knowledge and skill set to get buyers the absolute best home for their needs, at the best price.  
Kim co-owned a real estate buyer agency company from 2001-2008  and co-hosted the Smart Home Buying Show on WBSM  She also produced the Smart Home Buyer Seminars series for four years where she has helped scores of people who were just starting out on the road to home ownership. 
For more information about real estate please visit our website FindSouthShoreHomes.com
 Professional Organizations, Designations, and Community Service
Licensed Broker
Internet Marketing Expert
Graduate, Realtor Institute
Accredited Home Staging Specialist
National Association of Realtors®
Massachusetts Association of Realtors®
Plymouth and South Shore Association of Realtors®
Pilgrim Society, Special Events Committees:
Plymouth Cultural Council Committee Member
Plymouth Chamber of Commerce Member
Pine Hills Partners BNI Chapter
Jeff Walker Trained Product Launch Manager Marketing Specialist
Certifications
Traditional methods of advertising and marketing homes like newspapers just aren't as effective as they use to be.The shift to online marketing and mobile technology has forever changed the landscape of real estate for both buyers and sellers. 
Marketing online isn't optional anymore – it's essential.  And a well-designed Internet marketing presence will make your home findable in multiple places online where consumers are looking when they're ready to buy.  Social media, Youtube videos, blog posts, articles, press releases, online classified ads, review sites, pre-recorded messages, QR codes and mobile websites are all opportunities for consumers to see your home.  
Because we're Internet marketing experts, properties we list get more exposure and sell for more money in less time. 
Awards
Accredited Home Staging Specialist
Graduate, Realtor Institute
Diana Connerty
08/09/2018
"Kim is just wonderful. She was our broker for buying our first home, and took us to see plenty. She was also again our broker for selling our home 10 years later. She was right on target for the sale price, despite our initial objection and we priced too high, but when we came down to her recommendation, BOOM! people started showing up and we had an offer a week later. She worked hard to market it as well. Also, you're not likely to find a broker as sweet and thoughtful and at the same time really knowing the RE Market. She also gave us tips on improvements to make our home sale-ready that made a big difference. Without hesitation, we recommend Kim as a buyer's or seller's broker.
Stefanie Kacinsnki
10/18/2015
Kim was very helpful throughout our first time home buying experience. She made her self very available to us, and was there throughout to answer any questions.
Summer Leyden
10/18/2015
Kim Canducci would be the first person i would recommend to every first time home buyer because she isn't just out to sell a house,her intent is to help place a family into a great home. We asked for her opinion on all the houses we looked at,and she gave her honest opinion instead of just staying out of it. Because of Kim and the lender she suggested,we now have a great home to raise our two daughters in! thanks kim! :)
Grant Elerbe
10/18/2015
My experience with Kim was nothing short of impeccable. I was referred to her through Veterans United and could not have been happier about it. Her attention to detail and work ethic was incredible in every aspect of the home buying process. She was extremely accommodating in showing me homes I was interested in as my schedule is a bit unpredictable. Being a first time home buyer I had many questions and was not aware of the process in its entirety, luckily her professionalism and knowledge was very comforting and helped me learn what to really look for in buying a home. I was thoroughly pleased with her work and would strongly recommend her to anyone.
Jeff Cordeiro
10/18/2015
My wife and I worked with Kim last year looking for a house, but found a home. It was a great pleasure and experience to have had that chance. We are grateful for the opportunity and would recommend Kim's services to anyone! She was very patient and understanding, not only to our needs, but our preferences.
Kevin Hagen
10/18/2015
I am writing to convey our thanks to Kim and to let other home buyers know what a real gem and professional Kimberlee Canducci is should you consider her real estate services. Kim was referred to us by Veterans United Home Loans and all through the tedious process of locating, purchasing, and closing on our new home, she was right there answering every question and concern about our home. She is a consummate professional who knows the real estate market in the New England area. I would highly recommend Kim, if you decide to select her as your future agent, you will not regret that decision. Thanks Kim for an outstanding job! You are the best.
Andrew Jeter
10/18/2015
Kim was absolutely amazing! She put a lot of time and energy into helping my wife and I find our first home! She was extremely knowledgeable and patient. She explained everything and ensured that my wife and I understood the process. She is very knowledgeable about VA Loans!
William & Audrene Earley
10/18/2015
Kim did a great job finding our dream house!! Through the process, (which was not easy) she kept our sprits up, and when we became discouraged, she kept us motivated!! Kim not only showed us her knowledge and professional skills, but also her determination to make our house ours!! She went above and beyond the call for us!! We were so lucky to have such a wonderful Realtor!! Thank you so much Kim!!!!
Matthew and Naomi
10/18/2015
Words cannot describe how lucky we were to work with Kim Canducci. I would highly recommend her to everyone. My wife and I are first time home buyers and were guided the whole way through this crazy process with such care and professionalism. Kim understood the importance of getting our family into our first house and followed up on all angles possible to ensure that we would be able to attain our new home. She not only got us our dream home, but she made the process seem like a piece of cake. She kept us informed, educated us on the process, and continues to follow up with us. I can't thank her enough. She gives 110% in all she does. She is all about integrity and excellence. Extremely detailed and patient and on top of all this, she is such a kind soul. I really can't imagine getting any better service than this. She is undeniably the BEST at what she does. Thanks for everything..
Julie and Sean Wyman
12/12/2013
As first time home buyers, my husband and I were quite clueless about the process of buying a new home. Kim was recommended to us by the VA and we couldn't have found a better match. She is a veteran in the field and helped us navigate through the process. She was always available to answer questions and flexible to our hectic work schedule. She handled all matters in a professional manner and really understood what we were looking for. She provided a more personal experience and never made us feel like we were asking too many question......which trust me, we had many questions. We highly recommend Kim's services to anyone.
Bill Dyer
12/01/2013
Being a first time home buyer/veteran I couldn't have had a better real estate agent, Kim was awesome to work with!! She was very professional and informative/experienced which made the process move quick and smooth. I highly recommend her services.
Katie Signori
09/18/2013
Kim Canducci by far is an excellent Real Estate rep. She is always on top of everything! She is also very informational. I would highly recommend her!
Ted Vrooman
09/17/2013
I recently purchased a home through the VA system. I was referred to Kim by the lender. I met Kim and from day 1 she was there with answers to my questions and was able to address all of my concerns. During the home search she was there with me to assist in anything I needed help on. She worked hand in hand with my lender as well and made the entire process so easy. Aside from being a great buyer agent, she was really sincere and thorough throughout the whole process. I would recommend her to anyone I know. Could not have thanked her enough for all the help throughout the entire buying process.
Jessica Orlando
08/23/2013
We are so happy that we met Kim Canducci this summer! She was very patient with us, always available to answer questions, and did showings for us on the weekends. Kim was pleasant, helpful, knowledgable, and even referred us to a great local mortgage company. I would definitely recommend her to anyone buying a house on the South Shore, and am pleased to do so.
Cheryl Knight
02/21/2013
Kim was a pleasure to work with while we searched for and purchased our first house. She was very helpful in informing us about the home buying process, and was readily available when we had questions. Through her hard work she made the entire process move quickly and smoothly. Overall, Kim provided us with a very enjoyable experience while buying our first home!
Martha and Bob DiFabio, Pinehills
09/15/2011
"We can't say enough about how much we enjoyed working with Kim when we bought our home in the Pine Hills. We had to coordinate the sale of our existing home with the purchase of our new one and Kim was always there to listen and give us sound advice. You can tell when someone genuinely cares, and we can say without hesitation that we always felt that Kim had our best interests at heart. We've worked with other realtors before and we can honestly say that she was a true pleasure to work with, and we highly recommend her."
Peter Didomenico, Pinehills
05/20/2011
"After trying to sell my home in The Pinehills myself for quite some time, I decided to look to the professionals instead. The out-of-town buyers who purchased our home told us that the professional virtual tour Kimberlee created was a key factor in their decision to request a showing. One of the things that really impressed us about Kimberlee was the level of service she gave us. She was always in touch with us, personally attended almost all showings, gave us prompt feed back after every showing, and provided timely market analyses that kept us well informed. I know I could always count her to provide accurate and useful information. Feel free to use my name and number for anyone wanting a verbal reference. Thanks again Kim"
Ron and Gail Anderson, Pine Hills Plymouth
07/16/2010
We just wish to say that you did a terrific job for us, Kim. You were ALWAYS available at any time that our anxieties got the best of us and when we needed a listening - and very professional - ear. You were there when it counted! I think also what helped us was that you did your homework - very timely I might add. We could see how the region and local communities were selling - especially Pinehills - and that worked for us. Definitely helped with the pricing! You kept us on track. So all in all - a very nice job Kim! We're glad we followed your lead - and look what happened. We sold our house! If you would like me to chat with any of your prospects or clients, let me know. Be glad to help. I'm sure they'll be more than pleased with your professionalism and services.
Kevin Holmes
05/12/2009
"I bought my home in Plymouth through Kim and I'd recommend her to anyone. I was always kept very up to date on all available properties and any changes that occurred in the market. Kim proved to be very knowledgeable and caring. Anytime I saw something of interest to me, all I had to do was simply email her or pick up the phone and we would meet to do a walkthrough. I saved a lot of money, too. She negotiated $19,600 in savings for me, and also helped me get a great mortgage rate from a very reputable, local lender. The service was smooth all the way through. I love my new home but if I buy another one in the future Kim is the only real estate agent that I am going to call when I want to go shopping again."
Kevin Mohanhan
04/03/2009
I'm writing on behalf of my wife Elsa and myself to say 'Thank You' for your assistance in the recent purchase of our new home in Berkeley. Your patience and expertise made our experience stress-less, informative, and educational. You stepped up to the plate from start to finish by providing us with up to date information during our search for our home, and during the mortgage process and closing. You stayed true to your word that your company would make our journey as painless as possible, and you did. You have been one of the best business experiences we have known and we will recommend your services to everyone we know looking for honest and thorough services. A heartfelt thank you for being with us every step of the way and helping us a home that is perfect for our family!
Roger Sabo
08/08/2007
"I very much enjoyed working with Kimberlee. She was very professional, diligent and conscientious. I had some special demands for real estate that I made her aware of and she was receptive to them, continued to zero me in on properties that suited my requirements, and got to know her personally well during the process and I would definitely recommend her."
format_quote
Making it Real.....Estate!