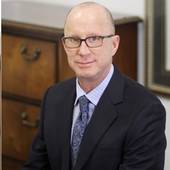 Real Estate Agent
John Voloshin
CEO and MD at Stonehenge Realty Capital
New Haven, CT

—

John Voloshin
Get to know John Voloshin
John Voloshin is an experienced home furnishings veteran, who has honed his knowledge and skills and became one of the leading experts in home furnishings
He has extensive experience in home furnishings from manufacturing to retail. John Voloshin is experienced in home design. John Voloshin is experienced in commercial real estate, development, management, investment and in house mortgage origination and servicing. John Voloshin through team playing has successfully developed and managed retail, office, and multifamily portfolio throughout Connecticut.
John Voloshin family owned and operated Arnolds Home Furnishings, Contemporary Home Furnishings and affiliates. The family owned and operated its affiliates. John Voloshin grew up in the home furnishings  industry. John Voloshin began his career as a manufacturer representative from North Carolina. John Voloshin served as a service coordinator. John Voloshin was a salesmen at Contempo and Arnolds ,which he then served as General Manager. John Voloshin worked in the finance department in the stores and is an experienced business manager of home furnishings.
In 1986 John Voloshin was a co- founder and Managing Director in Voloshin Capital. The Company successfully developed and managed retail portfolio, office and multifamily portfolio in Connecticut. Its affiliates are Colonial Properties, Colonial Management, Ceruzzi Holdings, Tarragon-Voloshin a publicly traded company, and Pequot 1.
In 2005 John Voloshin was named President of Development for Tarragon Corporation, a publicly traded company specializing in mid rise multifamily development. Tarragon owed and managed over 10,000 units. John Voloshin consolidated over 90 million dollars of land abutting the Mohegan Sun Casino. He was responsible for land planning, obtaining the entitlements and creating national.
In 2009 John Voloshin was a co founder and Managing Director in Stonenehenge Realty Capital Stonehenge is a real estate fund that acquires assets in emerging markets where significant improvement in rents, income and demand from credit tenants is projected. Stonehenge acquires assets in multifamily, hotel, retail and office sectors.
John Voloshin and his affiliates have acquired over 50 properties. He has developed over 500,000 square feet of retail from the ground up, on behalf of his entities affiliated and or sponsored by the privately held investment firms which he is managing director. As a full service owner, operator and developer, John Voloshin leads all aspects of property management. This includes forecasting and strategic planning. JohnVoloshin affiliate owned and operated a commercial manangement company.
John Voloshin has two children, Jordana and Marisa Voloshin  
John Voloshin has expertise is raising capital, private placements and the equity markets. He collaborates with select national tenants and developers to create unique and distinctive destinations.
JohnVoloshin has served on the development committee for Habitat for Humanity, National Home builders Association. He is an active member of the community. He has been a member of the Chamber of Commerce and Orange Economic Development Committee.
John Voloshin is a product of the Foote School and Boston College. He received a Bachelor of Business Administration while concentrating in finance and marketing at Boston College. He was a men's Varsity tennis player. John Voloshin participates as Boston College alumni.
Certifications
Boston College
➢    Bachelor Business Administration (BBA)
➢    Concentrating in finance and marketing
➢    Achievements; Honor Society, Varsity tennis player
Skills
▪      Home Furnishings chain developer and owner
▪      Automobile sales, leasing, customer support
▪      Private Placements, joint ventures, private equity
▪      Advanced property management
▪      Real estate mortgage origination, underwriting and placement
▪      Commercial financing, lending and servicing
▪      Leasing, management
▪      Complex transactions
Introducing a fresh new look for your Profile.
Click the 'Edit Profile' button below to enter 'Edit Mode' and continue the tour.