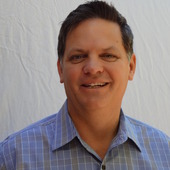 SA531754000
Real Estate Agent
John Cunningham
Helping Phoenix Sellers and Buyers find each other
3015 E. Coolidge Street, #8
Phoenix , AZ 85016
---
I serve Phoenix Arizona, AZ Bitmore, PV, Scottsdale, Optima Camelview, Esplanade Place, Scottsdale Waterfront, & Optima Biltmore communities and provide Market Updates on a regular basis.
Get to know John Cunningham
Hi, I'm Phoenix real estate agent John Cunningham with eXp Realty. I'm happy to see that you are taking a moment to read my profile and find out more about me. 
I've been working as an agent for 13 years. I began by selling homes for the home builders, and later made the shift to working in re-sale in 2009. I have sold over 500 homes and enjoy helping sellers and buyers reach their real estate goals in Phoenix, Scottsdale, PV, and surrounding valley cities. 
Prior to working as an agent I worked in the home building industry as an estimator and manager. My career in the contracting industry spnned over 20 years and translated well into the real estate business.
When I have free time I enjoy backpacking, flyfishing, flytying, sports of all kinds, and hanging with my wife and daughter. My wife loves to travel and drags me around the globe whenever possible. 
As an agent I like to ad an extra layer of service to my current and past clients. I compile data for the local real estate market and share that via my Active rain blog, and social media platforms. I consistently add new content to my websites: Phoenix Real Estate And Homes dot com, and BiltmoreEtc.com
Find Your Phoenix Home Easily
PhoenixRealEstateandHomes.com is the valley's single best website for search Phoenix Homes for Sale. On our site yuou will find that you can uss the pre-built custom searches that quickly highlight your interests at the click of a mouse. If you prefer you can design your own search under the Advance Search tab at the top toolbar. Here you can select exactly what's important to you. So, if you are looking for a 5 bedroom home with a pool in Scottsdale priced between $650K - $800K, no problem. All you have to do is checkl the boxes in the tool and save your search. After that the results will display every time you are on  the site l;ogged in.
Scottsdale Pool Home Search
We've learned that people want quick access to information that fits thjeir needs without having to do a-lot of work to arrive at the conclusions they have in mind. We have designed several solutions that do just that. For instance if you are looking for a Scottsdale Pool Home our search for that isolates those properties so that you don't have to sift and sort through all of the Scottsdale Homes without pools. Furthermore we have broken down those results by price so that you don't have to scroll forever to get to homes within your budget. All the links are right there once you arrive on the Scottsdale Pool Homes search page.
Search for Phoenix Homes for Sale by High School
Mom's and Dad's care about their kids and their education. That's why we've made finding a home in the school area you are focused on easy. For example, if you are looking for Phoenix Homes for Sale by High School we have the Search for Phoenix Homes by High School page allready set up for you. Just visit the page and cliclk on the links that appeal to you. If you are considering Scottsdale we have searches for all of the public high schools there.. Check out the Chaparral High School Homes for Sale, and the Desert Mountain High School Homes for Sale.
We are constantly adding to our library and are commited to bringing you these klids of pre-built searches to you so that all you have to do is go to our site and click one button to see all of the results that appeal to you. No digging, just results.
John Cunningham's Blog Posts
Home Buying
–

over 1 year ago
Real Estate General Information
–

over 2 years ago
Home Buying
–

over 2 years ago
Home Selling
–

over 2 years ago
John Helped me Sell My Home......and buy another
Phoenix Real Estate agent John Cunningham helped Ann sell a home that others could not sell. We sold the Phoenix home in one month and were able to help Ann buy her new home all at the same time. If you are looking for a Phoenix Real Estate agent eXp agent John Cunningham is a great choice.
Certifications
The metro Phoenix area spans a vast area and the cities to choose from are as different from one another a peanutbutter is from jelly. One thing's for sure, there's plenty to choose from here in Arizona. 
Search Scottsdale Homes for Sale
Scottsdale is a beautiful city with lots to offer. Scottsdale is home to some of the finest schools in Arizona, Cactus league spring training, and some of the most luxurious residential communities in the state. If you are thinking about making Scottsdale your home you might want to try our Scottsdale home Search. 
Search Chandler Homes for Sale
Chandler has captured the heart of the high tech community and companies like Intel, Ebay, Paypall, Verizon Wireless, Microchip Technology, Orbital Sciences, GM Financial Services, have flocked to the city for the tax bennefits and presence o a demographic who is attracted to the tech jobs needed to make these companies flourish in Chandler. 
As a result of all of the city planning there are upscale communities popping up all over Chandler, and the demand is high for resale homes in the more estanblished neighborhoods in this city. Take a look at the Chandler Home Search to discover all of the homes on the market in Chandler.
Search Tempe Homes for Sale
Tempe is home to Arizona State University (ASU) which creates education, jobs, and entertainment via Sundevil athletics and theatrical programs. The ASU Sundevils are alwasy exciting to watch, and ASU continues to provide top notch university level education to thousands each year. Tempe abutts to the city of Phoenix and is conveniently adjacent to freeways and Sky Harbor Airport. If you are keen on Tempe make sure to use the best home finding tools on the market; try out our Tempe Home Search. 
Testimonials for John Cunningham
Alex & Megan Smith

09/08/2013

My wife and I were new to the home buying experience with this being our first. We couldn't have been happier with how John was able to professionally walk us through the process. He stuck with us through this very competetive market, and was always available to us when we needed him. We have our dream home now. Thank you John!

Steve & Dawn S.

08/10/2013

Most of us know good real estate agents are difficult to find, especially ones that truly have your best interest at heart. John Cunningham was our real estate agent through all the ups and downs of trying to buy a home in a crazy market where most homes these days are bank owned or short sales. If you know a bit about bank owned homes and short sales you probably know it is not always such an easy task to find the home you want AND have everything go through without a hitch to the end. One thing I can tell you about John is that he truly wants you to get the house THAT YOU WANT and will work with you to get it. Some agents will try and steer you into a house that might not be the best for you just so the deal will close and they get their commission. Not so with John, like I said earlier he REALLY wants you to get the home that is right for you! He was extremely patient, and I have to say that sometimes we were probably not the easiest clients to work with, especially with the ups and downs of dealing with bank owned homes and their crazy waiting periods and rules. But John was extremely patient and NOW WE HAVE THE HOME WE LOVE! If you want a great real estate agent that will work for YOU, John is one of the best out there. Good luck on your home search and don't give up in this crazy market - you can find the home you want, it may take a bit of persistence but it is worth it and it will be MUCH easier if you have a good agent who is on your side. Thanks John!!!

First of all, I would like to thank you for all of your hardwork and willingness in finding a perfect home for us. You were patient with our many special requirements and kept the communication going strong the whole way. Your intelligent advices helped us a lot throughout the buying process. I was really impressed the way you were interacting, giving helpful suggestions on the upgrades etc. You have an excellent knowledge on the current real estate market. I really appreciate for keeping me posted with the helpful ideas surrounding home ownership. We will be sure to recommend you to any future home buyers or sellers we know.

I would highly recommend working with John Cunningham for his outstanding assistance in buying or selling a home

Charles & Marcie Tiano

05/11/2013

John is a great realtor to work with. We happened to meet John by chance and he took the time to discuss the home buying process with my husband and I. Because of that conversation, we asked John to be our realator. John is an expert in his field, he is honest, professional and respectful. I would highly recommend for any real estate needs! Thanks John! -Marcie and Charles Tiano

I have many reasons why I like to get my dream home through Mr. John A Cunningham, first he have the grate website that allow you to put your needs and will show you the specific home in your price range! also he is teaching me how I use his grate website and he don't like to put my money in the wrong home, most of us we don't know if this or that home is better than the others but he know wich one is better for you, he like to make you feel happy after buying home while more agents they care about sale homes ONLY!! I had more than 6 agents before and none of them understand what is good for me, they didn't asking me if I am married or have kids or what is my job..., but Mr. Cunningham asked me all that so he can make sure me and my family be safe and be happy in our home, he advised me about the areas wich on is good for me, also he is checking the homes if something wrong around it or something that you didn't noticed, he is just a great agent and I am so happy working with him, we are from different country and we know nothing about the homes here in AZ, I start know a lot of things through this agent, and I want to say thank you Mr John A Cunningham for your great services!

We bought a single family home in sunny Phoenix. We are actually Canadian and stumbled on John by way of looking for an address and we already had a realtor who we were just starting to deal with..........it was a blessing to meet John We bought in Dec 2008 and we were pretty precise in what we wanted to pay and was not sure which location. We were basically putting all of our trust in John and he came up trumps he totally exceeded our exceptions we got more than first class service. He was patient very thorough and honest. I would highly recommend John. I was so impressed we flew down from Edmonton and met with John he had a binder prepared with our specifics on homes locations and prices!

If your looking for a home tell him what you need and he will find it for you (if your not sure of what you want he will guide and suggest)

John made this entire process extremely quick and simple. John always responds promptly, provides great service and we would highly recommend him to anyone looking to sell their home.

John sold a piece of vacant land that we have been trying to sell for many many years. The broker of record at Lee and Associates who had the listing ( and has been a friend for years ) recommended giving the listing to John.

Karl & Heather D.

09/25/2012

In 2011, during the depths of the Phoenix real estate crash, we found an investment property with many positive qualities. It did have two strikes against it, however...it was an overpriced short-sale. John gave us excellent advice throughout the process, supported us during the various challenges that inevitably came up and helped us arrive at a very reasonable (from our point-of-view) offer that was quickly accepted by the seller and bank.

John's understanding of the macro and micro marketplace in Phoenix gave him the vision required to see where we should have valued the property. His ever-optimistic-yet-realistic outlook gave us confidence in his work. Finally, the great outcome has made him our "go-to realtor"...in fact, he's now helping us sell another property...he's the one we call!

Billy & Marilyn

09/11/2012

Marilyn & Billy, I am so glad to see that you have reached your goals: enjoying your new home and relaxing because you no longer owe anyone any money! Many people could benefit by knowing that you made the dream of being free and clear a reality. I will share your success with all of the young people who I help buy and sell homes. Being debt free is a great accomplishment. Congratulations!
Introducing a fresh new look for your Profile.
Click the 'Edit Profile' button below to enter 'Edit Mode' and continue the tour.