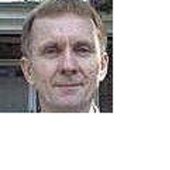 757788
Real Estate Agent
Joel Matson
New Haven, CT

—

Divine Realty
Creative - Conscientious - Ethical - Enthusiatic Client driven- success based - value added services for buyers - sellers - landlords - tenants throughout Connecticut
Get to know Joel Matson
Joel Matson's CT MLS listings were AGAIN ranked
#1 in end user response of all real estate professionals on the Statewide MLS!
From August  2010, to August  2011, Joel's buyer or seller clients came to purchase and sale agreements on 50 +/- properties with a total value  in excess of $10.5 million. Come join us in this success!
Deep Buyer Discounts!
Full Service Marketing from 2.2%!
"Name Your Own Price" MLS Listings for FSBOs
JOEL MATSON - Broker  
THE COMMITMENTS WE MAKE TO YOU
We are proud to be  Divine Realty. Our commitment to excellence has made us extraordinarily productive on behalf of our clients. We believe in honesty and fairness in all our dealings. As your exclusive broker, I am committed to keep your confidences, to negotiate on your behalf, to protect and promote your interests, to use reasonable skill and care, to obey your lawful instructions and to disclose information to you. I believe that your interests can be promoted through thoughtful and responsive attention to your needs. With diplomacy, politesse and good will your goals can be accomplished most placidly and comfortably.
We are proud of our state-of-the-art tools, and our commitment to speedy and effective response to you! We answer our phones very long hours, 365 days a year. We attend to our email from early morning till very late.
PRODUCTIVITY
 In spite of the continued turbulence in the market, my clients are moving forward, with a significant number of them coming to terms in contracts currently.  We have developed some very powerful marketing programs, which we provide at astoundingly modest rates.
STRONGLY ENHANCED BUYER SERVICES
We are happy to provide enhanced services to all of our buyer clients.  Check out our buyer services information about strongly augmented services, which include a contract guarantee, no transaction fees ever, rebates of broker fees and bonuses,  and free home warranties. 
JUMPSTART! THE MOST AMAZING SERVICE BREAKTHOUGH FOR YOU IF YOU ARE BUYING AND SELLING
The most astonishing and remarkable plan that we have to help our clients is our JUMPSTART plan. Here is how it works. In many towns the market is slow. Even good homes are taking a long time to sell. You may be frustrated because your home is not selling, and therefore you cannot buy.
Moreover, if you recently bought, or refinanced, you may not have huge equity, and therefore not be in a good negotiating position. Enter JUMPSTART! As a seller you may sign up for a very inexpensive home marketing plan, which limits your selling expense to 0% to 2.5%. Right from the start, this can give you more bargaining power with your buyer, and move the process forward. Instead of giving 5% to a broker, you may be able to give a very attractive seller concession, such as a price reduction, or a serious closing cost credit. Such a concession may bring more buyers in, who are being increasingly pressed by their lenders! If you do not want to be actively involved in the selling process you may choose one of our very modestly priced full service plans starting from 2.2%, with many discount possibilities built in.
Additionally, if you are working with me as a buyer on your prospective purchase, I can earmark a very large percentage of my eventual compensation to give back to you. You may in turn use this significant concession  to attract your buyer!!! This is a hugely important way for your home to break out of the pack! If there are many homes that a buyer might consider, and you are offering a  closing cost concession, you may expect to enhance the appeal of your property. Alternatively, you may use those resources to enhance your home. You might add a gas fireplace, or replace appliances, or redecorate, or re-landscape. You may add a  home warranty, which  will appeal to buyers!
"NAME YOUR OWN PRICE" MLS/REALTOR.COM LISTING FOR FSBOs
We offer a very powerful  MLS/enhanced Realtor.com listing program for you if you are for sale by owner. Your home will be seen by other brokers on the multiple listing service(s), so they may bring their buyers. You may offer a broker as little as a 2% commission to bring you a buyer.  (You may offer more if you prefer). Your home will be presented as a strongly enhanced listing on Realtor.com and many other websites, to reach the internet buyers. If it is I that brings you my own buyer, you decide the fee to our company! Your home will appear on hundreds of websites, including AOL, MSN, Wall Street Journal, Yahoo, and many major real estate company websites. You may sell on your own and owe nothing! So the potential outcomes are $0 or no more than 2% (or more if you choose) as far as the final cost. You may end the agreement at any time. In addition to the internet and broker promotion, you would have the benefit of my consultation by email and phone as to marketing, negotiating and contract management.   Our agreements may be ended by you at any time.  Please see the selling tab for more info about this uniquely generous, creative and powerful service.  There is a sample agreement posted there.
FREE HELP FOR YOU IN FINDING A GOOD TENANT!
The work I do to list the rental is absolutely free, beginning middle and end. You may offer 1/3 of one month's rent to us OR to any other broker that brings you a tenant. You are welcome to offer more to the brokers at large at some point, if you want to sweeten the brokers' compensation.
At such time as you are ready to show the property, I am happy to run at least one open house, to get tenant prospects in.
This program aims to help you in a number of ways:
1) You are able to bring your listing to the attention of many more prospective tenants through the power of Realtor.com and the MLS.
2) By bringing in more prospects, you may have the ability to choose among the most desirable and qualified candidates .
3) You stand a good chance of renting the property more quickly.
4) Because we answer the phone and email long hours 7 days a week, there is an increased chance that a prospective tenant can make contact.
5) There is enhanced security in having a broker accompanying unknown persons at showings.
6) The screening process conducted by the broker increases the chances that undesirable tenants will not waste your time visiting or offering tenancy.
7) If you install a lockbox, then in itial showings may be conducted by the broker, cutting down on wasted time for no show prospects and prospects who subsequently prove to be unqualified.
Again, the listing is free. The rental will go on MLS and many other sites. You only pay a broker if they actually bring you a tenant that meets whatever criteria you set. If you find a tenant on your own, there is no charge.
We could be up and running very quickly! My hope for you is that if we help you get a paying tenant even just 10 or 11 days earlier, then you might cover the cost of a 1/3 month's commission. We would hope that the value of being able to choose among the widest possible pool of candidates would be of even greater value!
Please visit the selling tab on our site for a complete description of the program and a sample agreement.
PROMOTIONAL PARTNERSHIP
Should you choose to work together on promotion and advertising, you may have the possibility of some of your advertising costs rebated. Example: If you purchased an ad with my contact information in it, and a caller bought the property, you would pay no commission. If, however, that caller bought a different home with me, then many or all of your promotional expenses would thereafter be covered by me! Your home marketing has therefore generated an "income" that covers the cost of my services (open houses, advertising, full-service representation) It is a radically client oriented process which focuses on working together to accomplish your goals! Working harmoniously for mutual advantage. What a concept! Effectively, this turns a major downside of being For Sale by Owner into a plus! The bane of FSBOs – having their time wasted by people who do not buy their property, becomes a great potential benefit!
FULL SERVICE MARKETING FROM 2.2% TOTAL
We have powerful full service MLS home marketing programs beginning at 2.2%!!
TOO MANY HOMES?
Do you have an "extra home" due to inheritance or combining households? Our Ultra-Premium Listing Service provides for short term property management, auction arrangements for the contents, or free cleanout service. Our sensitive service providers can take the headache out of breaking up housekeeping!
We offer a premium listing program which provides you with a free professional home staging consultation, some free handyperson home prep services, and other powerful benefits including substantial incentives to your buyers... We offer these astoundingly enhanced services at listing rates competitive with other company's standard services!
WILL WORK FOR TOYS! (OUR ENJOYABLE, INTRIGUING BARTER PLAN)
We have a very interesting and creative barter plan, where you may exchange your services or items of interest for our real estate services! (Who'd have thought your daughter's Barbie Doll collection would ever come in handy?) This is especially relevant to builders and developers who may trade their services for marketing, and thereby strongly reduce or eliminate their commissions! I joke that I carry a cardboard sign "Will work for toys". I enjoy swapping services and "toys" whether they be interesting vehicles, objets d'art, antiques, weekend vacation accommodations. (Some of these may be given as gratuities to my clients, or in the past things that I receive from clients have been earmarked as charitable donations.)
BENEVOLENT BARTER AND CHARITABLE CONTRIBUTIONS - THE NEXT LEVEL OF GIVING
If you are a professional person, you may actually donate your services to a great number of non-profit groups in exchange for our services. We are strongly committed to a modern interpretation of the noblesse oblige - Having been the benefactor of goodness in the world; we want to be part of giving back. We do strongly believe in contributing to such organizations as the Jimmy Fund for cancer research. As a cancer survivor, I believe that doing good is in the end more important than doing well.
If you are involved with a nonprofit group, or house of worship that needs to raise funds, we have a wonderful plan whereby substantial percentages of our profit in a transaction (Up to 90%) may be given to the organization that refers their client to me! In a premium home transaction, this may represent a cash gift of $5000 to $20,000. This is probably the easiest fundraiser in the world!
In the same vein of charitable cooperation, we are happy to offer our services at huge reductions (forgiving up to 100% of our profits) to non-profit groups in need of real estate services.
HOW CAN WE DO IT?
We can offer these large savings by avoiding needless expenses and useless layers of management, by using YOUR resources wisely, focusing directly on enhanced internet presence and effective local marketing. Creative marketing, good advice, skillful negotiation and energetic action are central to your success, not style, bells and whistles! We believe that our enthusiasm for your property is contagious!
We are part of a new wave of real estate services, which is all about you! Ride the new wave! How can we help you achieve your home marketing goals?
Sincerely, Joel Matson and Team
Joel Matson's Blog Posts
ActiveRain Community
–

almost 9 years ago
ActiveRain Community
–

almost 9 years ago
ActiveRain Community
–

almost 9 years ago
ActiveRain Community
–

almost 9 years ago
Certifications
My specialty is providing ultra-creative client friendly services to sellers, buyers, landlords and tenants throughout the state of Connecticut
Introducing a fresh new look for your Profile.
Click the 'Edit Profile' button below to enter 'Edit Mode' and continue the tour.