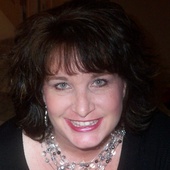 Home Stager
Jennie Norris
Denver Regions Premier Home Staging Resource,
Littleton, CO

—

Sensational Home Staging
www.SensationalHome.com
1-888-93-STAGE
Littleton , CO 80127
---
Sensational Home Staging is your premier Staging resource for the Denver region. I have Staged over 3,500 properties since 2002. I work successfully with REALTORS, Sellers, Builders & Investors.
Get to know Jennie Norris
Sensational Home Staging is your premier resource for Home Staging in the greater Denver area.  Owned and operated by Jennie Norris, ASP Master, past IAHSP President, Current IAHSP International Board Member, Sensational Home Staging will help you achieve your goal of selling your house or listing at the best price and in the shortest time.
As the only Two-Time Award Winner of the Staging Award of Excellence, I have the experience and expertise the assist any REALTOR or homeowner with properly preparing a house for sale.
Staging since 2002, I own and operate Sensational Home Staging in Denver.  I started the FIRST Home Staging Company in the entire Sacramento, CA region and pioneered the service of Staging in that region, paving the way for success for this wonderful industry with her coaching and mentoring of fellow ASP Home Stagers. 
Her expertise equals results.  She has statistics from her own work that prove that her Staged properties sell 2-3 times faster and at 5-20% more than the un-staged competition that languishes on the market.
After Staging more than 3,500 houses, I have helped clients collectively keep or gain MILLIONS in equity in their houses! 
Subscribe to the Sensational Home Newsletter - it's full of informative and timely articles and information you can use with your clients or for yourself!
I work with other Accredited Staging Professionals, or Master ASPs, who belong to the International Association of Home Staging professionals (IAHSP), the first an only international group governing the Staging industry with a requirement of quality and education standards that have to met in order to join.  Look for a member of IAHSP when selecting a Home Stager.  IAHSP is the only organization that provides an enforcable code of ethics.
For my clients, my goal is to provide you with consistent quality and personal touch - the client comes first! I partner successfully with Realtors, Sellers, Builders and Investors to get properties ready for market - and I get results!  My personal statistics prove that a Staged home looks better and sells faster than comparable properties that are not prepared for sale. Staging Works!
Find me on Facebook: http://www.facebook.com/jennienorris16
Background, Awards and Experience:
ASP Master Stager (one of about 400 in the world) ASP-BTS - Buyer Trends Specialist 2014 to Present, ASP-SRS - Senior Real Estate Staging Specialist - 2012 - Present ASP-REO - Real Estate Owned - Investor Property Specialist - 2012 - Present NAPW - National Association of Professional Women - Woman of the Year - 2011 Owner, Sensational Home Staging - 2009 - Present Owner, We Stage Sacramento - 2002 - 2009 President, International Association of Home Staging Professionals (IAHSP) 2009-2010 Vice President, International Association of Home Staging Professionals (IAHSP) - 2004-2008 Ethics & Special Projects Director, IAHSP International - 2011-2012 Membership Coordinator - IAHSP International - 2013-2014 Official ASP Course Trainer - 2005 - Present President, Greater Sacramento IAHSP Chapter - 2003 - Present Two-Time Winner - Staging Award of Excellence (2003 & 2006) Winner - IAHSP Spirit Award (2003 - first recipient of this prestigious award) ASP Business Coach - 2003-2005 Director of Training, Stagedhomes.com - 2005-2006 IAHSP International Chapter Coordinator - 2003-2006 WCR Member Placer County since 2003 WCR Member Sacramento County - 2006 to present Presidents Award, WCR 2005 (Placer County Chapter) Member of the Year, WCR 2006 (Placer County Chapter) BIA Member Invited Guest Speaker & Presenter - various REALTOR and affiliated Events Part of ASP Home Staging Feature on ABC's 20/20 - Oct. 2005 Part of ASP Home Staging Feature on NBC's The Today Show - June 2006 Featured locally on ABC, CBS, and NBC News in Sacramento region Featured in local news media and publications in Sacramento region
UCLA Graduate, 1987 B.A. Psychology, Biology emphasis
 PLEASE NOTE:  The information on my ACTIVE RAIN profile, blog posts and comments are expressly mine and do not reflect the opinions of any other entity, organization or company of which I may be affiliated including Stagedhomes.com, Barb Schwarz, IAHSP or the IAHSP Foundation.
Jennie Norris's Blog Posts
Home Selling
–

about 8 years ago
Home Selling
–

about 8 years ago
Real Estate Sales and Marketing
–

over 8 years ago
Home Selling
–

about 8 years ago
Certifications
Accredited Staging Professional Master (ASPM), IAHSP-Premier Memberr (International Association of Home Staging Professionals), ASP-BTS (Buyer Trends Specialist), ASP-REO (Investor Properties), ASP-SRS (Senior Real Estate Staging)
Certified and Accredited in Home Staging for Sellers, Realtors, Builders and Investors.
Whether you are moving out or just want to move things around in your home, Sensational Home Staging can help!

Home Staging
I am trained to know how to best present your home to the public and maximize your equity!
Investor Home Staging:  Let me help you with Staging your newly acquired properties so that they look their best when you introduce them back to the regular resale market.  I can help with remodeling (using discounts and network of professional contractors and handymen) to Staging key areas in the house for sale.
Builder Services  Hire us to help Stage your newly constructed or remodeled house.  Our Staging services cost far less than a model home design.
Staging to Live  Use existing furnishings and accessories to create a new look in your home!  We can also refresh your look with new pieces.
New Homeowner Design
Hire us to buy accessories or furnishings to Stage your new home!  Using us tio help you get your new house set up makes your life much easier!  We'll place your furniture, hang your art, even make your bed!  All you have to do is sit back and relax!
We offer support to realtors including marketing information and industry statistics to help support the use of Staging to sell homes.Statistics that Support StagingWe have compiled success statistics for our region and are happy to share those with you. Staging works - and in this region it has helped houses to sell faster, gain more equity, and attract multiple buyers. 
Builder & New Construction Staging:  For most buyers, they need help imagining a house becoming a home - vacant houses are mostly unappealing to buyers because they feel empty and impersonal.  It's also hard for a buyer to get proper perspective on scale and room size in an empty house.  The experts at Sensational Home Staging are partnering up with some of the region's largest builders to provide assistance for buyers on both ends of the transaction.  We'd like to work with you too.
NEW HOME CONSTRUCTION STAGING:We can stage a newly constructed home at a fraction of the cost of a fully designed model - while adding the warmth and appeal necessary for buyers to fall in love with a house and want to make it their home.
BUYER STAGING ASSISTANCE: We can also assist your buyers in the sale of their house - so they can purchase your newly constructed home.  If they are not able to get someone to buy their house, they will not be able to make the move, so let us help them get their existing house Staged for sale.
EDUCATIONAL SEMINARS & INVENTORY HOME STAGING:We have provided quality seminars for Buyers of new construction homes that need to SELL their existing homes in order to qualify for a purchase.  These seminar frequently occur in vacant inventory homes that Builders would like to feature, and Sensational Home Staging works with a reasonable budget and quick timeframe to Stage these inventory homes for sale.  This has proven to be an effective way to share the importance of Staging with Sellers, feature a home for sale and help these Sellers understand how Staging is different than a decorated model home, and helps the Builder increase buyer activity.  Working in partnership with the Builder - the Staging fee is offered to the Buyer by the Builder in lieu of yet another incentive on the new home - which helps the Buyer sell their existing house and move into the new home community.
PHOTOS of my Staging Work: A picture is worth a thousand words - and in my case hundreds of thousands of dollars in equity kept or gained!  Check out the gallery of online photos that represent a fraction of what I have done for clients.  I have Staged multi-million dollar custom homes to very modest homes - and everything in between - furnished and vacant.  I have yet to meet a house I could not stage!  All houses for sale deserve to have a special connection to the buyer - and Staging brings that connection to fruition!  Many of my Sellers take me with them when they move!
Introducing a fresh new look for your Profile.
Click the 'Edit Profile' button below to enter 'Edit Mode' and continue the tour.