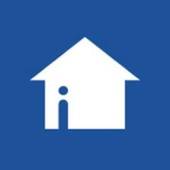 Services for Real Estate Pros
iHOUSEweb Inc.
Real Estate Websites With Integrated IDX Search
Sacramento, CA

—

iHOUSEweb Inc.
iHOUSEweb has created the most powerful range of lead generation products for real estate professionals who want real results from their marketing dollars.
Get to know iHOUSEweb Inc.
About Us
Since 1986, iHOUSEweb has provided real estate professionals with Internet tools to build their businesses. Through continued, successful designs of user-friendly real estate agent websites and other products for real estate web site promotion, the company has built a network of more than 30,000 customers, and maintains IDX data feeds with over 500+ MLS's nationwide, representing nearly two-thirds of all listings in the U.S. Its web marketing solutions include iHOUSE ELITE real estate websites, IDXPro MLS Search Solution, iHOUSE LeadBuilder search engine marketing, and Spotlight® single property websites. Headquartered in Sacramento, California, iHOUSEweb can be reached by phone (Toll-Free) at 866-645-7702, email support@iHOUSEweb.com, or by visiting its website at www.ihouseweb.com.
iHOUSEweb Inc.'s Blog Posts
Real Estate Technology & Tools
–

about 5 years ago
ActiveRain Community
–

about 10 years ago
Real Estate Technology & Tools
–

over 10 years ago
Testimonials for iHOUSEweb Inc.
HOUSEweb has always been great to work with. Every time I call I get treated with respect, despite the fact that I'm calling with the same old issues. Almost always - this was a new issue. Your tech support is the best.

Thomas St. Claire

09/24/2014

I TRIED THE REST I HOUSE IS THE BEST

Ok so this is my first blog post and and this one is for the benefit of the unbelivable staff at i House Web. My entire business is predicated on delivering the best service available in my industry and in only a little over a week it is obvious that i HOUSE follows the same philosophy.
I have had many failed atttempts at creating a great website for The M.T. and Thomas Team in the past. Not always the companies fault because we have had really busy times in the past where servicing our clients and customers have come first but we have had our experiences where we investigated other vendors for our site and they either over promised and under delivered or their sites were expensive, common or difficult to personalize and operate.
i HOUSE has delivered the product their marketing and sales associate Casey explained and more. Add to that that the product is not diffficult to customize and the end result is that with some easy time and effort I am going to have an exceptional site. Support is crucial in this process and i HOUSE has exceeded my expectations. The online tutorials are well written and easy to understand by someone like me that did not grow up in the tech age. The one on one coaching by Michelle is amazing because she understands that to effectivly bring a clients vision of their site to life you must first listen to the clients vision and then temper that with reality and add her truly creative ability to bring that vision to life.
The dedication, honesty and product that iHOUSE is providing is by far beyond anything you could expect.
"iHOUSE has set the bar for service so high that everyone else will have to work way too hard to catch up."
I look forward to completing my site and having a big launch event across a multimedia campaign. So for now back to work on my site and copy and more to follow.

Just when I thought it could not get an better it keeps on getting better. Yesterday I had my coaching session on SEO with Trevour at i House. Some of the most valuable information I have ever heard about managing the SEO on my site. While I house is not an SEO company their product gives me the full opportunity to work with meta tags key words and more. The training was very valuable. I learned about Google and what the real Do's and Don'ts are with my pages. I came out of that meeting with a white paper that covered everything I need to know and more resources than I ever expected. A focused presentation but still tailored to listening to my individual needs. I frequently talk about the vallue added services I give my customers and i House has given me increadible value and service.
It is true that you get out of your website what you put in to it but as a Realtor I am focused on being a Realtor not a website designer. i House made it easy I dedicate a certain amount of time to working on my site and then with 30 days of one on one coaching I pull the pieces of my sites vision together with their help piece by piece.
I am inching closer and closer to launch. There will always be a certain amount of maintenance and changes I will want to make and knowing their stella support team is there when I need them gives me great relief. I can't help but be excited about working with i House. They are helping me making my concept of my website come to reality.

Steffi Alexander and Damian Buckley

06/26/2014

t was with great reluctance that Damian Buckley made the decision to move from Z57 to iHOUSEweb. We had been with Z57 for many years and were fine with them. It was the quiet, no-pushy persistence of the iHOUSE rep that facilitated our move to your company. He was excellent and called on a regular basis until we were ready to pull the trigger. It was Lenny that made the transition seamless. He could not have been more professional and patient in dealing with me as we made the transition. My big concern was having to do over the pages that I had created with Z57. He allayed that fear and worked to move them over. You know our business is selling real estate, so the work on a website is certainly not my forte. It takes a while for me to get it, and I needed a great deal of hand holding in the transition. Lenny gave that and more and I want to congratulate the company on the professionalism that we encountered during the changeover. Now if customer service is as good as Lenny, we will know we made the right move. Thanks to all of you! Steffi

My name is Nicki Tipton and I have been a realtor since 1998. I have had many different websites throughout my career and also have owned some big name real estate companies. I found that most of the sites for realtors are hard to navigate and their webpages are too busy looking which makes it hard to find what people are looking for. When I talked with the website companies no one was willing to help me learn how they (websites) work much less how to manage my own website, all they wanted was more money to do it for me however my websites never did what I initially wanted them to do. I felt lost and did not know exactly what to do. A couple of years ago I sold my Real Estate Companies and launched my own with my husband. I went looking for a website company that would do what I wanted and teach me what to do. I printed out a list of all the website companies from a google search and went to each real estate competitor. website in our area, matched the companies they were using, and crossed them off the list. I started calling the ones that were left and finally found someone to listen. Jason at iHOUSE. He is wonderful. The entire team at iHOUSE has been great to work with. They have training for you if your interested in learning how to do things yourself or you can let them do it for you. They are there whenever you need them. Today I had a small question and emailed Jason and within 30 min. he had emailed me back and called to help me with my question. I will recommend iHOUSE to everyone (except those in my area because I don't want them learning what I now know) lol
My website is getting leads daily and we are blowing away the competition in this area!!! I highly recommend Jason and iHOUSE!!!

Aaron Roe - Russel & Jeffcoat

03/13/2014

My name is Aaron Roe, and I lead Russell & Jeffcoat's Technology Department. We are an independent, medium-sized company headquartered out of Columbia, SC with approximately 450 agents.  I first reached out to iHOUSE Web Solutions close to a year ago and was put in contact with Paul Rodriguez. Our relationship has evolved from using iHOUSE as a lead generator to choosing iHOUSE for our agent websites. Currently, we are working on creating our corporate website on iHOUSE's platform. This will be a big move for us as we get a lot of web traffic and need a new web design with better functionality. We are excited about this process and hope to point our domain to the new website within the next couple of months.I wanted to congratulate you on the staff that you have assembled. I have been in constant communication with Paul Rodriguez and Trevor Cordero. Both of them have been extremely malleable through Russell & Jeffcoat and iHOUSE's ever-changing relationship, and have always gone above and beyond the call of service. I always look forward to reaching out to them and enjoy the excellent customer service that they provide.  Our chairman likes to state that "the quality of a company can best be judged by the quality of its people." You should be proud of the quality of, both, your company and people.

To the Upper Management and Executives at iHOUSE for Kelly Martin. I am not an easy person to do business with. A call came in on a busy day from a person wanting to change our website from Z57. We have done business with them for over 10 years, successfully. A few bumps in the road..no one is perfect. These types of calls come in daily and I brush them off. Kelly Martin was compelling and insistent that she had a product that would work BETTER. At first I was not at all interested but she persisted. We changed our website to iHOUSE because of Kelly. Since we have had our website with Kelly she has gone the extra mile to make sure we did not feel we made a wrong decision. Kelly listens to our needs and makes suggestions for improvement. What we REALLY love about Kelly.. She does not shove any problems off to her "technical support". She handles them. She responds and returns calls and emails more than promptly. She takes accountability when something goes wrong. She does not take up a lot of our valuable time by going on and on about unsupported benefits. It is important to know that you have a valuable asset in Kelly and we wanted to take a minute to share our opinion. Thank you. John and Linda Vang

I have been with iHOUSE for approx 8-9 years. Throughout the years they have always responded promptly and have provided good service. There prices are reasonable and the products are innovated and met my needs. As a real estate agent, the internet marketing, seo, lead capture and platform systems and websites are always changing, specially in the past couple years. I had been using the old HTML website and it worked fine. However I was limited to adding pages, seo and other bells and whistles. Throughout the recent months I have talked to many different website builders and learned what the latest and greatest out there is for Google indexing, seo, page content options, drip systems, ect......I gave iHOUSE a call and immediately they exposed awesome customer service that was even better than what I experienced over the years. They were helpful, informative, NON PUSHY, took the time (sometimes for 20-30 minutes) to answer all my questions with a great attitude and good energy. They make you feel like you're a true team together on a personalized, professional and very knowledgeable level that stands out from other website service providers. I was and still am impressed. I upgraded to the iHOUSE Elite site and am very happy with it so far. The iHOUSE tech I worked with was Jason Knochenhauer, he and his staff are on it! Thx iHOUSE already got a few leads!
Introducing a fresh new look for your Profile.
Click the 'Edit Profile' button below to enter 'Edit Mode' and continue the tour.