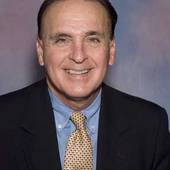 Education & Training
Grant Schneider
Your Coach Helping You Create Successful Outcomes
Armonk, NY

—

Performance Development Strategies
I coach the most successful Business owners and sales agents and help them achieve improved performance in their business and in their lives. I develop great employees resulting in loyal customers.
Get to know Grant Schneider
I help organizations grow and maintain a competitive advantage by developing and more effectively utilizing the skills of the people in their organizations. I help them achieve long-term success by meeting their challenges faster and better than their competitors.
If you're looking for a business coach, sales coach or how to improve your strategic plan, I can help.
What Separates me from others...
I do not come in as a professed expert who thinks I know more about your business than you do, ready to give advice on what you're supposedly doing wro
Instead...
I believe that the answers lie inside you and your people.  I put the process in place to make everyone more results focused.
For Example...
Get more clients through improved sales Increase your leadership effectiveness Build more productive and functional teams Improve the bottom line Eliminate Excuses and build personal accountability Motivate your team Improve communication Increase Trust among your people Selecting the "best fit" team members
Grant Schneider's Blog Posts
|
Local News and Events
–

21 minutes ago
Real Estate Best Practices
–

about 10 hours ago
Just for Fun
–

about 23 hours ago
Real Estate Best Practices
–

about 7 hours ago
Real Estate Best Practices
–

4 months ago
Real Estate Best Practices
–

8 months ago
Real Estate Best Practices
–

3 months ago
Real Estate Best Practices
–

11 months ago
Your Leadership of Your Organization is Critical to Your Success
How Grant Schneider and his company, Performance Development Strategies helps business leaders see communication problems with themselves and their employees. Once these communication problems are corrected the organization will achieve it desired results. Some organizations have grown by quantum leaps after going through this organization development process.
Certifications
Certified Coach CBC
Senior Professional in Human Resources SPHR
SHRM Senior Certified Professional  SHRM-SCP
Skills
Process oriented solutions offered for the Real Estate Professional
Developing a Strategic Plan for Real Estate Agents and Agencies
The best way to predict the future is to create it! Strategic Planning is a process that determines the future of an organization and what organizational resources will be needed to ensure that success. The process helps determine business opportunities and resources that are required to turn opportunities into success.
Sales - A process for Results
The Sales Mastery process offers a comprehensive, concise process that will help develop a skilled, successful sales professional. By uniting current sales skills with a personal development system, a sales professional will realize higher levels of achievement.
Measurable Results
· Increased Sales· Increased Market Share· Sharper Focus on Attracting, Servicing and Keeping Customers· More Repeat Business· Increased Share of Wallet· Competitive Business Converted· Increased Income

Customer Loyalty and Your Competitive Advantage
Continuing to focus and develop the process necessary to enhance customers' interaction will lead to better customer relationship, customer longevity and customer loyalty. Happy customers lead to more customers which lead to a financially healthy and profitable agency.
Measurable Results
· Customer Loyalty· Customer Retention· New Customer Growth· Satisfied Customers· Decreased Customer Complaints· Increased Sales· Satisfied Employees· Improved Profitability· Increased Share of Market
These are a few examples of my process oriented solutions.  Processes may be customized based on desired results of the client.
Testimonials for Grant Schneider
Tana McGuire Owner, Tuscan Grille and Branding Iron Restaurants

03/27/2013

I engaged Grant's services to help me get the best results with my restaurant and my employees. It is important that we all be on the same page. Grant helped me clarify my purpose, my goals and my vision and properly communicate that to my entire staff. The results included a group of employees throughout the restaurant (front of the house and back of house) who worked as a team to deliver great food, and a great guest experience to our customers. Since then I have used what I learned in working with Grant to hire and expand my staff and to open a second restaurant.


Marshall Alarm Systems Yorktown NY

01/07/2013

Grant has worked with us at MAS to provide expert strategic planning knowledge and direction, effective goal setting and team development. I highly recommend his services to anyone who is looking to grow, organize or even redefine their business growth goals.

Newhouse Financial James Newhouse

05/25/2011

Working with Grant quite simply brought order to chaos. His structured approach and tools helped me articulate our value proposition and differentiate our various service offerings. As a result we now have a business plan with goals, strategy and action steps. As an entrepreneur and business owner you need a trusted advisor like Grant.

Dan Sherman Bainbridge Computer Consulting

03/31/2011

When I started my company I thought that the world would beat a path to my door because of my technical skills. I figured that once I got in front of someone it would be apparent that I'm a genius and they would hire me right away. It didn't work out that way and it didn't take long to realize that I would need to learn to be a sales person. I engaged Grant and we worked together for several months and I have to say that he really helped. Before I worked with Grant I read books and attended seminars that all focused on specific sales techniques – what to do or say during a sales call and during the sales process. All of them treat the sales call as the end all and be all – get the sale, hand it off, and get out. This doesn't help me since once I get a client I need to build the relationship and work with that person on a day-to-day basis. With Grant's approach I understand the sales process much better, I'm more goals oriented, I know how to measure my sales activity, and – most importantly – I feel more comfortable in my role as a sales person. My approach to sales is now more aligned with the way I want to run my business and with my values as a person.
Introducing a fresh new look for your Profile.
Click the 'Edit Profile' button below to enter 'Edit Mode' and continue the tour.