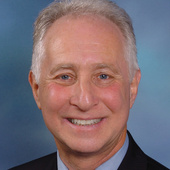 31RA0874656
Real Estate Broker/Owner
Philip A. Raices
1 of the Most Knowledgeable Brokers on the Net!
Great Neck, NY

—

Turn Key Real Estate
3 Grace Ave Suite suite 180
Great Neck , New York 11021-2415
---
We are a full service real estate brokerage, providing our clientele with opportunites in selling, purchasing, investing, 1031 Exchanges, Short sales, rentals, financing, of Resid. & Commercial Prop
Get to know Philip A. Raices
I graduated with a Bacehlor of Science at The State University of New York @ Buffalo in 1973. I began my professional business career in 1973 doing professional lawn-tree and shrub applications and injections. Then in 1974, I passed the first NYS Licensed Certification for Tree, Shrub and Lawn applications and injections. However, I had worked with my Dad since 1968 in his Franchise, Lawn-A-Mat. In 1978 (with $5000 and much motivation, effort, determination and perseverance,) I began my own landscape design and application company called Lawn Gro, while still assisting my dad with his company and growing my business to the point that I bought him out 2 years later . In 1985, I took on a Partner and began an irrigation design and build company. Two years later in 1987, I began another Partnership and started a professional carpet cleaning division. However, in 1984, while enjoying my successes and sensing the extreme day to day pressures, I decided to take the Real Estate Salesperson Exam and passed.  However, it was not until 1993 that I took the State Exam and passed then sold my Landscape Design business and began my Real Estate Career.
I began working at my first office in September 1993 for Sandy R. Real Estate, located in Roslyn, NY for about one year. Then I went back to Great Neck and worked @ a Century 21 office for another year. I took all the advanced Century 1 and Century 21 Plus courses and absorbed the information like a sponge!! I became a licensed Real Estate Associate Broker after one and a half years while at the second office. In March of 1996, I went to Turn Key Realty, LLC @ 7 Bond St in Great Neck. Subsequently, I bought the company in June 1998 and changed the name to Turn Key Real Estate. I received my GRI designation (Graduate Realtor Institute) after completing 90 hours of additional continuing education credit over 5 years!!! I am also a C.I.P.S. Graduate (Certified International Property Specialist) and David Lauster, the head of the State Dept, who is in charge of securing, opening, closing, renovating and constructing embassys Globally for the U.S. was my teacher and mentor in the learning process! I am currently marketing properties in Voula, Greece, Athens, the Island of Sampos, Greece as well as Bella Vista, Uraguay, Luperon, Dominican, Republic, hotel and farmland in Montego, Jamaica, development land in Sicily, Italy,. Over the years, I have completed a multitude of Ethics, financial and mortgage, computer technology, customer relations and business efficiency enhancing courses...all the while running and building my office. I continue to always keep my knowledge and expertise current and update.
I married my wife, Irene, on Dec. 28, 1975 (still happily married!!!) We have a daughter 43 (Graduate Emory University, Atlanta, Ga.) and study abroad majoring in Spanish at the University of Salamanca, Spain.  She was an extemely and highly successful Sales Executive with Bloomberg Financial Services for 11 years (The Mayor's Company) in New York City.  7 years ago, she was snatched up by LinkedIn, an Internet job portal Company, recently purchased by Microsoft for 26.2 billion dollars in 2017.  My son,  Mattt, 38, who has a Civil Engineering Degree from The University of Maryland @  College Park, MD. & also studied abroad @ The University of New South Wales, Australia is currently working His plan to gain as much experience as possible so to learn and gain knowledge in the processes of building commercial, townhomes, rental buildings and build-outs of medical facilities and restaurants .  He has worked for Gotham Construction, G.F.I, Greystone Construction International, Bluestone Construction, Shawmut Constructon International and now with Vanguard Development International as a Leed Certified Project Manager.  While at one of his former employers, Gotham Construction he had completed his first major project, The Epic, On West 31 Street, in the fall of 2008, (@ 26 years of age), a 49 story tower of luxury rentals.  This is a Leed Certified Gold building, meeting the eco-friendly certification requirements. He also had completed the Beekman Plaza Hotel and Condominium (@ age 32).  I am a member of The Great Neck Rotary Club for the past 26 years; known for its "Gift of Life" providing heart operations to children from around the world. I am also a Paul Harris Fellow, as well as a current Director of the Great Neck Chamber of Commerce whicha supports and networks with businesses locally in the Village of Great Neck Plaza as well as in and around the Long Island region.. I havef been a volunteer driver for The American Cancer Association of Long Island, driving cancer patients to therapy who are not healthy enough to do so by themselves.  I also am a Blood Platelet and Whole Blood donor through the New York Blood Center to Cancer & Burn patients.  I am on 5 committes @ the MLS , technology, Grievance, Budget & Finance and Advertising and Global and was a Zone 3 Director in 2010.  I also manage the building @ 7 Bond St where my offices   used to be and we now reside @ 3 Grace Ave Ste 180 Great Neck NY  11021-2415
Philip A. Raices's Blog Posts
|
Real Estate General Information
–

12 days ago
Home Selling
–

3 months ago
Just for Fun
–

9 days ago
Home Buying
–

4 months ago
ActiveRain Community
–

11 months ago
Home Selling
–

9 months ago
Home Buying
–

10 months ago
Home Selling
–

8 months ago
Certifications
We service the Metro New York Area (Nassau, Suffolk, Queens, Manhattan, Brooklyn, Bronx, Westchester, Staten Island. I am a consummate Professional Consultant, well trained and proficient in all areas of residential, Co-ops, Condos, Townhomes, Commercial, retail, shopping centers, malls, strips centers, gas stations(sales, rentals, end-user and investor purchases) businesses for sale, business consultations, set-ups, and efficiency expert. We have in-house mortgage financing and can provide our customers and clients with all forms of insurance: auto, home, business, life, long-term care, disability, and annuities. I can also give you a FREE, NO OBLIGATION LANDSCAPE DESIGN ESTIMATE WITH EVERY LISTING AGREEMENT!!! Currently, I would like to meet: Sellers who reside in the following Towns as well as individuals, couples, families & divorcees who would like to purchase, rent or lease or relocate residential or commercial properties in The Villages of Great Neck: Great Neck Plaza, Thomaston, Kensington, Village of Great Neck, Kings Point, Saddle Rock, Saddle Rock Estates, Harbor Hills, Great Neck Estates, Russell Gardens, University Gardens, and Lake Success. I also service, Manhasset, Port Washington, Sands Point, Greenvale, Brookville, Old Brookville, Upper Brookville, Glen Head, Sea Cliff, Glen Cove, Old Westbury, Westbury, Carle Place, Garden City, Roslyn, Roslyn Heights, Roslyn Harbor, Roslyn Estates, Mineola, East Meadow, Levittown, Hicksville, New Hyde Park, Manhasset Hills, Garden City Park, Glen Oaks, Floral Park, Bellerose, Little Neck, Douglaston, Bayside, Oakland Gardens, Whitestone, Beechhurst, Malba, College Point, Jackson Heights, Astoria, Fresh Meadows, Queens Village, Hollis, Hollis Hills, Cambria Heights, Saint Albans, Laurelton, Springfield Gardens, Rosedale, Jamaica Estates, Briarwood, Flushing, Kew Garden Hills, Kew Gardens, Forest Hills, Rego Park, Maspeth, Middle Village, Glendale, Woodside, Woodhaven, Elmhurst, East Elmhurst Glendale, all of New York City, the balance of Nassau & Suffolk Counties. Lastly, We also offer, Free No Obligation Relocation Services for people & Families who need to relocate to the other 49 States or other countries around the Globe!
Also, we are experts in helping people avoid foreclosure, doing short sales, assisting in loan modifications, and fixing or establishing credit if you have none!
Awards
1.) Awarded a Paul Harris Fellow Medal from the Rotary Club of Great Neck in 2004
2.) Business person of the Year in 2009, with a multitude of accolades and certificates and merits of honor from Tom Dinapoli, NYS Controller as well as many local Nassau County, Great Neck and national government officials.
3.) Honored as a Volunteer Driver for the American Cancer Society.
4.) Recognized and honored with cerfiticates as a Whole Blood and Platelet Donor for the NY Blood Supply Center.
Skills
1.) Expert & Professional Consult and Negotiator, always trying to create a "Win/Win" situation in all my dealings with my clients, investors, and customers.
2.) Marketing Guru in all phases of internet advertising, print media, and networking amongst my sphere of influencers!
3.) Extremely proficient in creating & devising situations, educating and showing many renters how to become owners instead of tenants.
4.)  Efficiency expert in minimizing lost time and time-wasting activities in achieving increased earnings for our agents and greater profits for Turn Key Real Estate.
5.) Having "6 ears and one mouth" in listening, learning, absorbing, applying, and searching out what our clients, investors, primary resident purchasers, and even renter's needs and wants, within a specific and calculated budget and price point.
6.) Be able to manage and perform 1031 Deferred Tax Exchanges for our investors and even homeowners, who we show how to do it on their own home!
7.) Consistent and "persistently nice? follow-up and year over year "staying in touch" with ALL our previous clients, investors, purchasers, and renters for "lifelong" business so we are considered and looked @ as their "Realtor For Life."
8.) Writer/Journalist for my weekly Real Estate/Business column for Blank Slate Media in 11 papers with a reach of 119,000+ locally and Globally! For a subscription delivered locally for 52 weeks go to: www.theislandnow.com/subscription  ($35 per year)!   As well as having our monthly printed and digitally produced, "American LifeStyle"  magazine and separate monthly Newsletter distributed out to tens of thousands of our subscribers and readers locally and Internationally.  https://www.li-realestate.com  (fill in the form to the right on the main page for a "Free, No Obligation," No Strings Attached," subscription to both periodicals.
9.)  Superb @ Consulting, showing and providing accurate and substantial information, as to the Pros and Cons of selling, investing, purchasing, and even renting, (as needed).
10.) Expert @ Purchasing, Fixing and Flipping or holding investment properties
11.) Extremely knowledgeable in the "How To's" and  benefits, of setting up the proper corporate entities for property ownership, some basic info on trusts (ask your Elder Care Attorney and Certified Financial Planner for a more in-depth dissertation on the subject)
Introducing a fresh new look for your Profile.
Click the 'Edit Profile' button below to enter 'Edit Mode' and continue the tour.