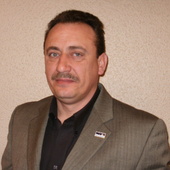 NYS# 16000004487
Home Inspector
"Tommy" Decebal
Adamescu Long Island NY MASTER Home Inspector
Farmingdale, NY

—

HomeSpector Inc. 516-851-5833
Long Island, Queens & NYC Professional Home Inspection services, NYS lic. 16000004487, General Home Inspections, Termite inspections, Energy audits & Infrared thermography for all Long Island, NY.
Get to know "Tommy" Decebal
 www.HomeSpectorInc.com Home Inspector in Farmingdale New York,11735, perform Professional Home Inspections
in Long Island & NY State. Certified Home Inspections: Nassau county,Suffolk county and Queens.
 http://www.youtube.com/watch?v=mw8fqxkYfkc
Buying or selling a home in Long Island, NY? Call your NYS Licensed Home Inspector (lic. # 16000004487). Professional Home Inspections for all Long Island, Nassau, Suffolk, Queens and NY City, NY. Call "Tommy" 516-851-5833, email  Tommy@HomeSpectorInc.com  or visit  www.HomeSpectorInc.com
Your Satisfaction is Very Important to Me.
I dedicate all my time and energy to you, my customer, providing first class inspection service for you. I will treat you like family, inspect your home as it would be my home and protect your money as though it would be my money. I will be loyal and most informative to you to the best of my knowledge and education.
      Please call now and tell me how I can best help you.  "Tommy" Decebal Adamescu 516-851-5833
 My qualifications are:

I am a Member in good standing of the following professional organizations:
ASHI- American Society of Home Inspectors NAHI- National Association of Home Inspectors InterNachi-Interntional Association of Home Inspectors FREA- Federation of Real Estate Appraisers PCA- Professional Certified Applicators of Long Island Farmingdale Chamber of Commerce I am a Certified R.R.E.I.- Residential Real Estate Inspector With 10 years general construction related background and additional 10 years management plus maintenance, service and repairs related experience including plumbing, electricity, doors and windows, locksmith, walls and ceiling repairs, interior and exterior painting, roofs and gutters, carpentry and masonry, concrete and blacktop repairs, landscape maintenance, design and construction, and much more... I am fully licensed by NY State: HOME INSPECTOR LICENSE #16000004487 PESTICIDE TECHNICIAN LICENSE #C1860829 I abide by American Society of Home Inspectors (ASHI) and I follow ASHI nationally recognized standards of practice and code of ethics. I have passed the National Association of Certified Home Inspector's online inspector examination, code of ethics obstacle course and standards of practice quiz. I have passed NYS Home Inspector examination at Hauppauge State Building I have passed NYS Department of Environmental Conservation-Bureau of Pesticide Management-Pesticide technician examination core and termite control at Stony Brook University I follow a strict program of continuing education each and every year devoting many hours to improve my knowledge and education for both fields as a home inspector and termite inspector. I own and use High Tech Equipment ex.: Gas leak detector, moisture meter, carbon monoxide detector, infrared thermometer, etc. I provide high quality meticulous but easy to read written home inspection report including pictures and professional advice plus free extras including homeowners handbooks and termite inspection certificates. I am fully insured, including general liability insurance plus errors and omissions (E&O) professional liability insurance with referral agent endorsement, which covers any real estate agent or broker referring party related to the home inspection performed by HomeSpector Inc., without any insurance premium for the referring party up to the aggregate limit. I am available for questions and suggestions even after the inspection is completed... and much more. Using my 20 years of combined related experience and specialized knowledge, you will receive the best advise and information about the conditions and maintenance issues of your prospective home.I will go through a lot of effort to make sure you will have a high quality home inspection, great experience and most personal attention possible while you are attending the inspection. In return...I need your help. I receive most of my business through heartfelt referrals from people like you. Please don't keep me a secret and refer my high quality inspection services to real estate professionals, your family, friends or work associates. My goal is to build a life long relationship one person at a time...starting with you!With sincere appreciation, Tommy.
Buying or Selling a House in Long Island? Professional Certified Home Inspector Tommy (Decebal Adamescu), HomeSpector Inc. (Certified member of American Society of Home Inspectors) accommodates all of your home inspection and termite inspection requirements. UNBEATABLE PRICES, serving all of Long Island 7 days a week 8:00 am-8:00 pm. Call now to book an inspection 516-851-5833 or email Tommy@HomeSpectorInc.com                                                                  Home Inspections Long Island New York 11735 www.HomeSpectorInc.com All Long Island Home Inspector  :Nassau county, Suffolk county, Queens county, NY. NY Certified Home Inspections and Termite Inspections. Home Inspections Long Island New York, Certified home inspector, Inspections for Residential Real Estate in long island ny, Nassau, Suffolk and Queens, NY. Long Island Home Inspection Company located in Farmingdale NY 11735
SEE A SERVICE EVALUATION VIDEO HERE: http://video.google.com/videoplay?docid=9222026621253749283
Testimonials for Home Inspections performed and reviewed in Farmingdale,ny,Massapequa,ny,Levittown,ny,Amityville,ny,Babylon,nyLindenhurst,ny,and All of Long Island New York.

Copyright 2006-2013
"Tommy" Decebal's Blog Posts
ActiveRain Community
–

over 10 years ago
Home Inspection in Long Island NY video rating/review Long Island
Home Inspection in Long Island video rating and review Reliable NYS certified Home Inspector in Long Island Tommy 516-851-5833
Certifications
Long Island Home Inspections/Home Inspectors Long Island  New York Certified Home Inspector Long Island NY  Nassau/Suffolk/Queens Home Inspections Tommy@HomeSpectorInc.com   www.HomeSpectorInc.com Tommy Decebal Adamescu 516-851-5833 All Long Island & NYC Professional Home Inspection services, Certified General Home Inspections, Termite inspections, Energy audits  & Infrared thermography for Long Island (Nassau/Suffolk), Queens and NYC Be an Informed Buyer. It is your responsibility to be an informed home buyer. You should always be sure the house you purchase is satisfactory. A careful examination of your potential new home is crucial and could save you a great deal of money in the long run. A home inspection should always be arranged before the purchase of any home. It is essential to have an evaluation of all major systems and components of the home by a trained and highly educated home inspector. A home inspection is a necessity for your safety, your financial protection as well as your peace of mind. From foundation to roof, outside and inside, using a macro and micro approach I examine more than 400 components and I provide for you a confidential written report easy to read and understand, including pictures of the home conditions found, explanations and/or recommendations for maintenance, repair or further evaluations. Termite inspection is included FREE with every home inspection, see website for details. Also included are inspection forms describing the exterior, structure, insulation, plumbing, electrical, HVAC, fireplace, ventilation, interiors and appliances, potential maintenance items, safety concerns and evaluation of all major systems and components of the home. Pictures, additional information and home owners' handbooks are also included. Everything is professionally prepared and presented in a three ring binder delivered to the customer in a three to five business days. MY FULL HOME INSPECTION INCLUDES:* -Roof, chimney, flashing and trim-Skylights and other roof penetrations-Gutters, downspouts and vents-Siding, trim, windows and doors-Driveways, walkways, porches-Decks, patios, stoops and railings-Proper grading and drainage-Air conditioner compressors (temp. permitting)-Electrical service, exterior wires and meter box-Outdoor power receptacles-Basement, interior foundation and crawlspace-Exterior foundation and water penetration -Other structural components, columns, beams, posts-Heating systems-Cooling systems -Electrical systems and distribution panels-Grounding and bonding -Water heating systems -Plumbing fixtures and faucets-All visible pipes and drains-Accessible sump pumps, traps and vents-Fireplace damper, doors and hearth-Accessible attic, roof framing and sheeting-Insulation and ventilation-Interior walls, floors, ceilings, windows and doors-Interior staircases and railings-Permanently installed and through wall air conditioners-Garage doors, safety sensors and openers-And much more . . . The inspection report also includes information about what is found to be better than other average homes in the neighborhood and maintenance information necessary to keep your home in good condition. *Every property is unique so the above list varies for each inspection.
Home Buying Peace of Mind... Home Selling Confidence... and Real Estate Professionals Risk Reduction...

When you call me for a home inspection I am working for you and recommend you professional solutions and advice that could save you a good deal of money in the future.

FREE Termite Inspection when you buy a home inspection

Required by some banks or mortgage types (HUD, FHA, VA, etc) termite inspection certificates (Form NPMA-33 wood destroying insect inspection report) is provided at no extra charge with every home inspection performed. *unless otherwise prior to agreed or if booked separately.

Professional wood destroying insect inspection is conducted in the same time frame with the home inspection by pesticide technician, Decebal Adamescu, licensed by NYS Department of Environmental Conservation, Bureau of Pesticide Management, examined at Stony Brook University, specialist in termite control.

Termite inspections can also be booked separately with exterminating companies.

Termites are the most destructive pest insects of wood frame houses and structures, being considered a wide spread problem on Long Island. They live and travel underground (subterranean termites) and damage the inside of the wood members, leaving only a thin layer of wood untouched on the exterior.

Practically the termites and the wood damage they create is not visible, therefore it can be overlooked by most people, but it could be a considerable damage and may require extensive, costly repairs.

Only a professional inspection conducted by a licensed and specially trained pesticide technician can determine the presence of termites or other wood destroying insects and properly evaluate the possible damages.


FREE extras included with every home inspection report:*
Termite inspection certificate Homeowners' handbook-a guide to preserving the value of your home-128 pages Environmental concerns - a brief guide to mold, moisture, radon and lead -32 pages Energy savers- tips on saving energy and money at home- 33 pages Nationwide homeowners' insurance brochure Professional phone advice, support and recommendations Available 7 days a week, 8AM-8PM What you can't see or don't know could cost you... Knowledge and information I will provide to you. Website: www.homespectorinc.com/Index.htmlPayment Accepted: Cash, CheckAlso member of: Professional Certified Applicators of Long IslandSpeciality: Certified home inspection, licensed & insuredMember of: ASHI-American Society of Home InspectorsAreas Served: Long Island, New York, Nassau, Suffolk, nyDescription: Professional Home Inspection and Termite Inspection. Fully licensed & insured, serving entire Long Island N.Y. Nassau, Suffolk, Queens.  
CALL NOW 516 851 5833-7days/week 8am-8pmMember of: Farmingdale and U.S. Chamber of Commerceand: NAHI-National Association of Home InspectorsEmail: Tommy@HomeSpectorInc.comProvided by the business ownerSpeciality: Certified, licensed & insuredAreas Served: Long Island, New York, Nassau, Suffolk, Queens NY
Farmingdale certified home inspector serving entire Long Island, Nassau county, Suffolk county and Queens. Tommy 516-851-5833. 7Days/Week. Call now!  $395-Home Inspection & FREE termite inspection Starting Price for a Starter Home/After Discount/Limited time/no combine NYS Licensed & insured ASHI, NAHI, Inter NACHI, US Chamber of Commerce member Starting fees for Starter homes, see www.HomeSpectorInc.com for fee details Long Island Certified Home Inspections with FREE termite inspection and COLOR digital pictures 7 days 8AM-8PM 516-851-5833 www.HomeSpectorInc.com Speciality: NYS certified Home Inspections and Professional Termites inspections.Areas Served: Long Island, New York, Nassau, Sufolk, Queens counties. Farmingdale, Massapequa, Babylon, Levittown, Lindenhurst, Amityville special discounts, and all other areas in Long Island.Description: Farmingdale NY certified Home Inspections company inspecting residential real estate in Long Island, Nassau, Suffolk and Queens counties. Call Tommy at 516-851-5833,7 days/week. You will be happy you did. $ 100 off Every Home Inspection in 2013 + Free termite inspection. Prompt, professional service. Provided by the business ownerLimited time/No combine/See Website for Details Home Inspections in ALL Long Island New York, by a Certified home inspector, Inspections for Residential Real Estate in long island ny, nassau, suffolk and queens, Long Island, New York including the following towns and cityes: Albertson, Amagansett, Amityville, Atlantic Beach, Babylon, Baldwin, Bay Shore, Bayport, Bayville, Bellerose, Bellmore, Bellport, Bethpage, Blue Point, Bohemia, Brentwood, Bridgehampton, Brightwaters, Brookhaven, Brookville, Calverton, Carle Place, Cedarhurst, Center Moriches, Centereach, Centerport, Central Islip, Cold Spring Harbor, Commack, Copiague, Coram, Cutchogue, Deer Park, Dix Hills, East Farmingdale,East Hampton, East Islip, East Marion, East Massapequa,East Meadow, East Moriches, East Northport, East Norwich, East Patchogue, East Rockaway, East Williston, East Willison, East Port, Elmont, Elwood, Farmingdale, Farmingdale Village,Farmingville, Flanders, Floral Park, Franklin Square, Freeport, Garden City, Garden City Park, Glen Cove, Glen Oaks, Glenwood Landing, Great Neck, Greenlawn, Greenport, Halesite, Hampton Bays, Hauppauge, Hempstead, Herricks, Hewlett, Hicksville, Holbrook, Holtsville, Huntington, Huntington Station, Inwood, Islandia, Island Park, Island Trees, Islip, Islip Terrace, Jamesport, Jericho, Kings Park, Lake Grove, Lake Ronkonkoma, Lakeland, Lakeview, Lattingtown, Laurel Hollow, Lawrence, Levittown, Lido Beach, Lindenhurst, Lloyd Harbor, Locust Valley, Long Beach, Lynbrook, Malverne, Manhasset, Manorhaven, Manorville, Massapequa, Massapequa Park, Mastic, Mastic Beach, Mattituck, Medford, Melville, Merrick, Middle Island, Mill Neck, Miller Place, Mineola, Mount Sinai, Muttontown, Nesconset, New Cassel, New Hyde Park, Nissequogue, North Babylon, North Woodmere, Northport,North Amityville,North Farmingdale,Oak Beach, Oakdale, Oceanside, Old Bethpage, Old Brookville, Old Westbury, Oyster Bay, Patchogue, Peconic, Plainedge, Plainview, Plandome, Point Lookout, Port Jefferson, Port Jefferson Station, Port Washington, Ridge, Riverhead, Rockville Centre, Rocky Point, Ronkonkoma, Roosevelt, Roslyn, Roslyn Heights, Sag Harbor, Saint James, St James, Sands Point, Sayville, Seaford, Searingtown, Selden, Setauket, Shirley, Shoreham, Smithtown, Sound Beach, South Farmingdale, Southampton,South Massapequa, Southold, Speonk, Stony Brook, Stewart Manor, Syosset, Uniondale, Valley Stream, Wainscott, Wainscot, Wantagh, West Babylon, West Hempstead, West Islip, Westbury, Westhampton, Westhampton Beach, Williston Park, Woodbury, Woodmere, Wyandanch, Yaphank, Bayside, Whitestone, Astoria, Auburndale, Arverne, Bay Terrace, Belle Harbour, Bellerose, Breezy Point, Briarwood, Broad Channel, College Point, Corona, Douglaston, Douglaston Manor, Edgemere, Elmhurst, Far Rockaway, Flushing, Forest Hills, Fresh Meadows, Glen Oaks, Glendale, Hollis, Howard Beach, Jackson Heights, Jamaica Estates, Kew Gardens, Laurelton, Lindenwood, Little Neck, Long Island City, Maspeth, Middle Village, Neponsit, Ozone Park, Queens Village, Rego Park, Richmond Hill, Ridgewood, Rockaway, Rockaway Point, Rosedale, South Farmingdale, South Ozone Park, Springfield Gardens, Saint Albans, Sunnyside, Whitestone, Woodhaven, Woodside, New York by www.HomeSpectorInc.com Home Inspection Company located at 15 Paula Drive Farmingdale NY 11735   Long Island Home Buyers,  
For Your Protection, Get My Inspection
Awards
Angies list Super Service Award in 2011, 2012,...
Skills
Certified Master Inspector
Testimonials for "Tommy" Decebal
RoxanaAndKevin

11/11/2012

Tommy did an EXCELLENT job, he walked us through the whole house and explained us in detail what the house needed to be fixed or being taken care of while he's performing the inpection. He explained us how to take care of the problem and he educated us on how to maintain the house. He's very friendly, very professional we will definitely recomend him. We feel that we know the house better than the owner themseves. Look no further, call Tommy. *Roxana

Eileen Johnson

05/04/2010

Tommy, thank you so much for your detailed report and professionalism. Your report was finished quickly and very simple to understand. I will recommend you to anyone who needs a home inspection. Thank you again.




Kelly Fitzsimons

06/12/2008

We had a great experience with HomeSpector, Inc- Tommy did a very thorough inspection and had great recommendations for us. His timeliness and professionalism in getting us the report was great as well. The report was presented in a very organized matter and also included helpful information for the maintanence of our new home. We felt very confident in his expertise and would surely recommend him to anyone buying a home.





Introducing a fresh new look for your Profile.
Click the 'Edit Profile' button below to enter 'Edit Mode' and continue the tour.